Atlantic Region
---
Spring 2019 Tournaments
Regional
Tournament
1
Quicksilver Golf Club
2000 Quicksilver Road
Midway, PA - 15060
Mar 30, 2019 11:00 am
Mar 31, 2019 10:00 am
Competing Teams
Compete
Regional
Tournament
2
Brookledge Golf Course
1621 Bailey Rd
Cuyahoga Falls, OH - 44221-5209
Apr 6, 2019 10:00 am
Apr 7, 2019 9:00 am
Competing Teams
Compete
FALL 2018 NATIONAL TOURNAMENTS
National Championship
Barefoot Resort
Myrtle Beach, SC
November 16th - 18th
The Fall 2018 National Championship is headed to Barefoot Resort in Myrtle Beach, where 224 of the top club golfers across the country will test their skills. Grand Canyon University took home the National Championship trophy during the Spring 2018 championship and will be looking to defend its title.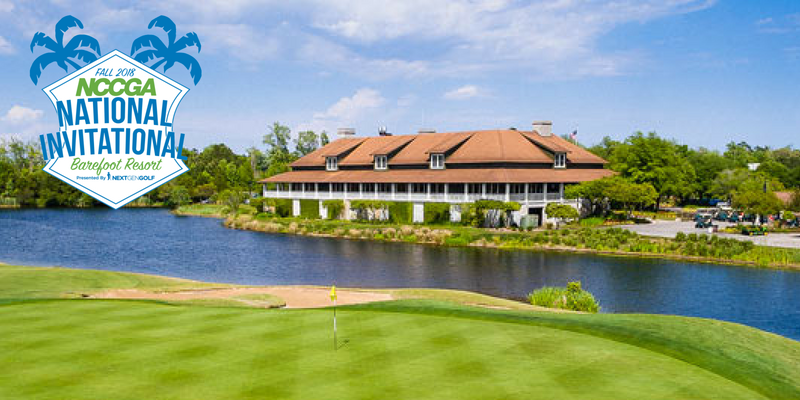 National Invitational
Barefoot Resort
Myrtle Beach, SC
November 16th - 18th
The Fall 2018 National invitational will give 120 club golfers the chance to compete on a national stage, with a trip to the Spring 2019 National Championship on the line for the winner. Players and teams that compete in only one regional tournament will be eligible to qualify.
Interested in competing in the Atlantic Region? Request Info!
University of Pittsburgh Club President
Club golf has brought the game of golf back to the University of Pittsburgh, where the sport had been dead for over 20 years. We're all grateful to the NCCGA for giving us the opportunity to continue playing competitive golf in college.
Regional Coordinator
Patrick Narduzzi
Regional Coordinator from University of Pittsburgh-Pittsburgh Campus
atlantic@nccga.org

@NCCGA
I am currently a Sophomore at the University of Pittsburgh, working toward a degree in Marketing. My passion for golf began at a very young age and has only grown stronger. Playing at various courses around the country has been instrumental and beneficial. My future career path is sure to include golf in some capacity.
History
A region that started in the fall of 2013 from the split of the former Northeast region consisting of teams in the Pittsburgh, Eastern Ohio, Central PA, and Northern West Virginia. The Atlantic region offers great tournament locations such as previous venues of St. Jude Golf Club, Pheasant Ridge, and The Links at Spring Church. Robert Morris University and Pitt earned a spot into the first ever National Invitational and claiming a 3rd and 6th place finish at the Paiute Golf Resort in Las Vegas. Spring of 2018 we saw, RMU earn yet another NIT invite and placed T2 as a team. Matt Vona (RMU) was the medalist shooting a two day total of 147 (+5). This past fall in Myrtle Beach, RMU made a return to the NIT and had a strong showing with a 2nd place finish highlighted by a T7 finish by Tanner Kutek.