Bay Area
The City Tour will run 6 team-based golf tournaments in Bay Area for amateur golfers of all skill levels.
Sign up your team or register as an individual today.
Stay Informed and Save $10!
New to City Tour? Sign up for updates and take $10 off your first tournament!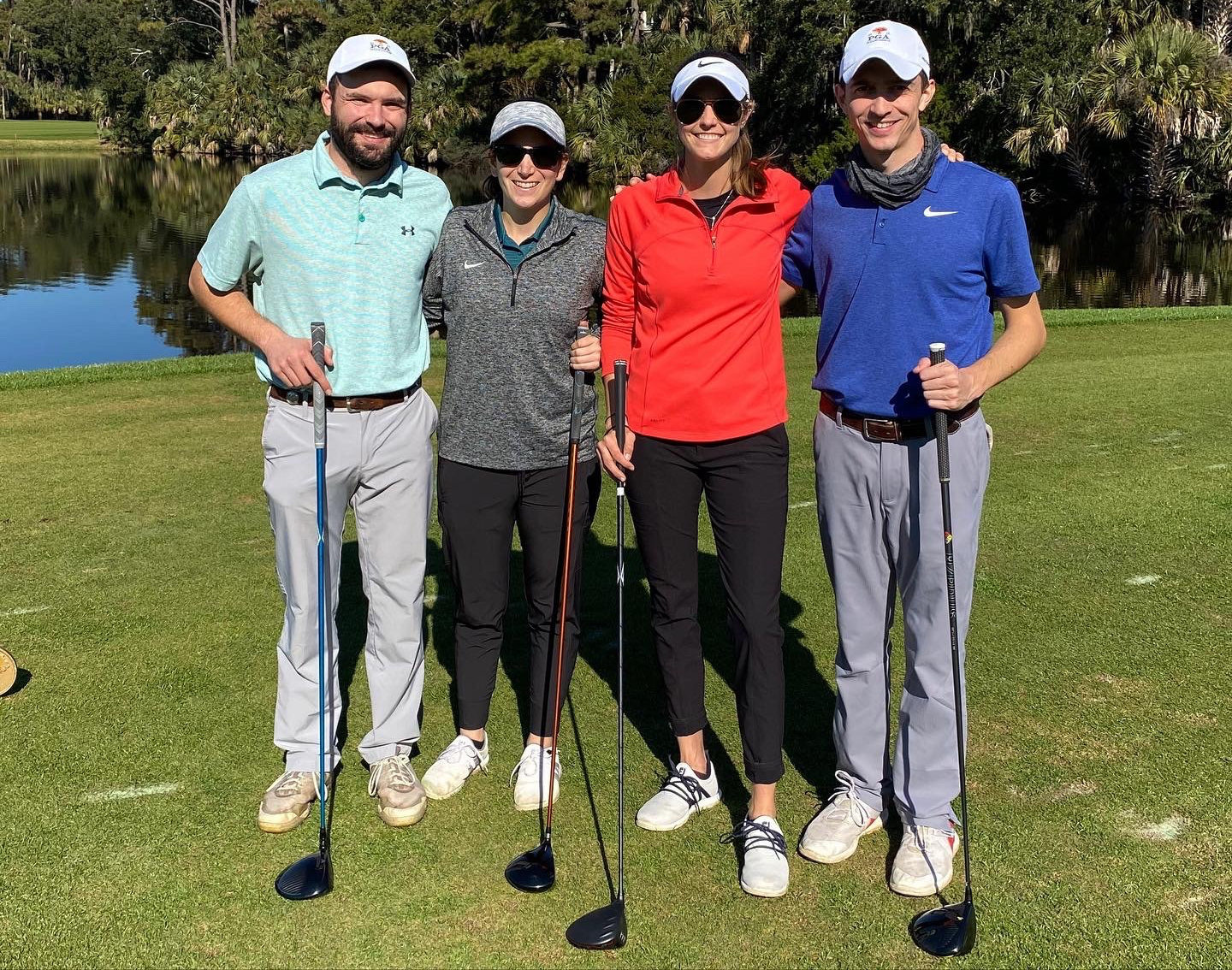 Prices include cart, range, a sleeve of Srixon Z-Star balls, tee gifts, and awards. City Tour does not charge membership fees.
Half Moon Bay Golf Links
Half Moon Bay, CA
Sunday, Apr 24th | 1:00 pm
Winning Teams
Best Ball: Wolf Hunters
Scramble: Party of foreee
Winning Pairs
Best Ball: Bryan Henrie & Kerrin Beland
Scramble: Dj Wheeler & Andrew Beelaard
Corica Park - New South Course
Alameda, CA
Sunday, May 22nd | 12:03 pm
Winning Teams
Best Ball: Two Eight Irons
Scramble: Tigers Med Cabinet
Winning Pairs
Best Ball: Evan Drake & Leonardi Gondoputro
Scramble: Travis Rowney & Jackson Tady
Coyote Creek Golf Club
Morgan Hill, CA
Sunday, Jun 26th | 1:00 pm
Winning Teams
Scramble: Jameson Jerks
Winning Pairs
Scramble: Travis Rowney & Jackson Tady
Poppy Ridge Golf Course
Livermore, CA
Sunday, Jul 31st | 11:00 am
Winning Teams
Scramble: Tigers Med Cabinet
Winning Pairs
Scramble: Travis Rowney & Jackson Tady
Crystal Springs Golf Course
Burlingame, CA
Sunday, Aug 28th | 1:00 pm
$136.00
$116.00
Price increases on: Aug 18th
Callippe Preserve Golf Course
Pleasanton, CA
Sunday, Sep 25th | 11:00 am
$152.00
$132.00
Price increases on: Sep 15th
How it works
City Tour offers local and national competition with a low commitment—each city holds one weekend event (Saturday or Sunday) per month during the summer, and the best teams from both formats will qualify to represent their city at the City Tour Championship in the Fall. Our player base is made up of college teammates, co-workers, high school friends, former champions, golfers new to a city, and everything in-between. All swings are welcome.

Teams
Each team has 2–3 pairs. We'll help fill out your team if you don't have enough people, or match you to a team if you're signing up as a free agent.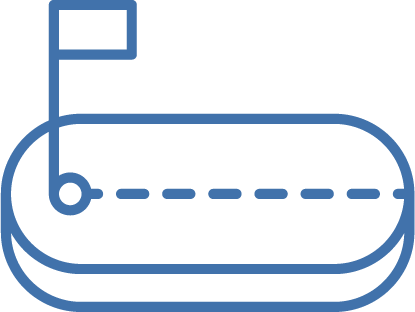 Format
Decide how competitive you're feeling. The formats available are Best Ball (more serious) and Scramble (more relaxed).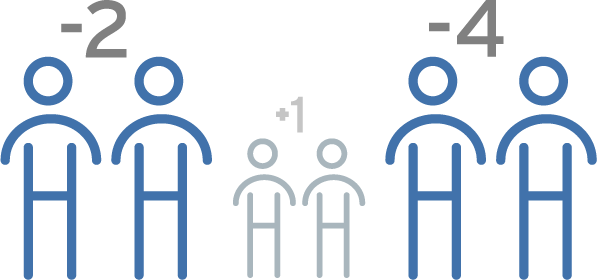 Scoring
Final scores are tallied using scores from the two best pairs on your team. If your team does well enough, you'll qualify for the City Championship!
FORMAT & RULES
Tournaments are based on team play rather than individual competition, and don't require handicaps. All events are sanctioned under USGA rules, although local course rules do apply. Please visit the Rules and Eligibility page for complete rules and eligibility information.
CHAMPIONSHIP
The top teams in each format in each city will qualify for the City Tour Championship on labor day weekend. Teams may qualify for the City Championship with a Wild Card bid as well. Check out the Rules and Eligibility page for more information.
COST
City Tour tournaments are held on Saturdays or Sundays at high-end public venues, semi-private, or private courses and cost between $75–$150 per event. There are no member- ship fees or additional costs for City Tour.
AWARDS
Top team and pair prizes. Longest drive and closest to pin contests. Cash prizes through optional skins game. Top teams qualify for the National Championship
PROMISE
You can expect a professionally run event with great people and the opportunity to network with golfers 21 and older in your city.
SWAG
All players receive a tee gift including a sleeve of Srixon Z-Star premium golf balls, tees, ball markers, and more.
STILL HAVE QUESTIONS? CLICK HERE TO VIEW OUR FAQ OR CONTACT Matthew Thompson at thompson@nextgengolf.org / (617)-453-8732
2022 City Tour Championship
December 10th - 11th
Sea Island Golf Resort
Sea Island, GA
Championship Details
Devin Pai
Bay Area City Tour Player
"I had many tournament options in high school and college but as a young professional, the only option in my area was to play weekly leagues at a local city course. City Tour gives me the opportunity to play in competitive summer tournaments at exclusive courses with other young professionals."
2022 Top Teams
Scramble
| Position | Team Name | Points |
| --- | --- | --- |
| 1 | Tigers Med Cabinet | 15 |
| 2 | Party of foreee | 9 |
| 3 | Jameson Jerks | 7 |
Best Ball
| Position | Team Name | Points |
| --- | --- | --- |
| T1 | Wolf Hunters | 6 |
| T1 | Two Eight Irons | 6 |
| 3 | BA Agents | 3 |
18BIRDIES
Captain: Adrian Apodaca
18BIRDS
Captain: Matt O'brien
19TH HOLE OR BUST
Captain: Kayla Taylor
2CHARLIE
Captain: James Padilla
364 MOR DAYS UNTIL NEXT YEAR'S HOCKEY TRYOUTS
Captain: Sean Kennealy
ADRIAN'S TEAM
Captain: Dorothy Lin
BA AGENTS
Captain: Billie Black
BAY AREA FREE AGENTS
Captain: Darren Anthony
BAY AREA VGA
Captain: Bang Pho
BCO BROS
Captain: Conor Simons
BIP IT AND RIP IT
Captain: Aj Anderson
BIRDIE BOYZ
Captain: Jason Kim
BIRDIES IN PARADISE
Captain: Aaron Lopez
BIRDIE TO BOGEY
Captain: Jeremy Chan
BOGEY NIGHTS
Captain: Kevin Cadinha
BOGEY SQUAD
Captain: Don Harris
BOTTOM OF THE CUP
Captain: Thomas Nelson
BRET'S TEAM
Captain: Bret Merrell
BROCHAMBEAUS
Captain: Gerry Lopez
BROS B4 HOLES
Captain: Preston Jeung
BROSKI TOUR
Captain: Shawn Hinkle
BUSHMEN
Captain: Justin Stoops
BUSTEN BALLS
Captain: Nick Mendez
CENTER CUT CADDIES
Captain: Cyrus Dorosti
CHICKEN STICKS
Captain: Justin Mao
CINNABAR 8H
Captain: James Blair
COLES CREW
Captain: Cole Bunn
COUPLES THERAPY
Captain: Vic Ramos
DA BRADDAHS
Captain: Gilbert Hesia
DELOITTE SAN FRANCISCO
Captain: Landon Swystun
DELOITTE SAN FRANCISCO 2
Captain: David Misaka
DIMPLED GOLF BALLS
Captain: Andrew Dye
DISTRICT-5
Captain: Mike Guerrero
DOUBLE BOGEY BOYS
Captain: Douglas Hosking
DOUBLE BOGEY BOYS AND GIRL
Captain: Mark Watson
DO YOU EVEN PAR BRO
Captain: Max Liberty-point
DUDE WHERE'S MY CART
Captain: Tyler Stetson
DUDE WHERE'S MY PAR
Captain: Robbie Mcleod
EXPENDABLES
Captain: Brant Karstetter
FISTS OF FURYK
Captain: James Jeun
FORCE
Captain: Akshun Gupta
FORE RIGHT
Captain: Danielle Zaki
FOR THE KIDS
Captain: Ian Matthews
GO EAGLES
Captain: Stefan Eckhardt
GOING LOW
Captain: Harrison Burns
HALF MOON BAES
Captain: Quincy Karp
HAT DEMERICA
Captain: Kyle Libby
HTWD
Captain: J.j. Sanchez
I LIKE BIG PUTTS
Captain: Josh Mendez
JAMESON JERKS
Captain: Brandon Brown
JUST TAAAAAAP IT IN
Captain: Zac Crim
KENDRA'S TEAM
Captain: Stephen Green
KENNY AND THE JETS
Captain: Jason Palumbo
LATAMCREW
Captain: Maria Traboulsi
LONG BALL LARRYS
Captain: Nick Greenwald
LORDS OF THE UNDERWORLD
Captain: Andrew Schmidt
LOXINATORS
Captain: Chris Young
MAKEAMERICAGOLFAGAIN
Captain: Victor Ramos
M-ICE - T-SPIETH
Captain: Matt Garcia
MIDNIGHT MARAUDERS
Captain: Andy Sorensen
MINI PUTT PUTT PROS
Captain: Tyler Evans
MYLES TEAM
Captain: Dustin Shitanishi
NASSSTI PERROS
Captain: Brian Navarro
NO SYMPATHY SHOTS ITS
Captain: Clare Cornelius
OFF THE DECK
Captain: Alex Stitt
PALM BOYS
Captain: Chris Moraros
PARTY OF FOREEE
Captain: Frank Xia
PAVEL'S TEAM
Captain: Branden Floryancic
PETER MURRAY'S TEAM
Captain: Kevin Lutz
PINHIGH
Captain: Will Clark
PROGRAMMED ALMOND WAVES
Captain: Zachary Williams
PSK PUTT PIRATES
Captain: Victor Ramos
PUTT BUDDIES
Captain: Mike Kane
PUTTER FACE
Captain: Patrick James
PUTT PIRATES
Captain: Devon Tonneson
QUALITEE TIME
Captain: Taylor Roberts
SCRAMBLE GOLFERS
Captain: Raja Maruthu
SHEN BIRD AND THE BALL BUSTERS
Captain: Nick Lico
SHOTGUN MULLIES
Captain: Andrew Boudreaux
SIZZLERS
Captain: Natasha Kumaraswami
SNAKES IN THE LONG GRASS
Captain: Jack Kerkorian
SONOMA SCRAMBLERS
Captain: Dustin Mertens
SPENCER MCLAUGHLINS TEAM
Captain: Justin Ko
STEVE'S TEAM
Captain: Steve Riddle
STONEY
Captain: Jeff Williamson
SUPER SMASH BROS
Captain: Mike Bibb
TALK BIRDIE TO ME
Captain: Garrett Gingell
TEAM DRIP
Captain: Richie Cortese iii
TEAM NAME
Captain: John Axerio-cilies
TEAM STZ
Captain: Matt Seabrook
TEAM TOM
Captain: Christopher Oconnor
TEES NUTS
Captain: Lincoln Valdez
THE DEGENERATES
Captain: Nico Larez
THE FIRE ANT
Captain: John Mcfarlane
THE FOOT WEDGES
Captain: Kevin Mckee
THE FORE HORSEMEN
Captain: Kyle Nieman
THE SNOWMEN
Captain: Trent Stigerts
THE SULTANS OF SWING
Captain: Nelson Martinez
THIS PUTTS FOR YOU
Captain:
TIGERS MED CABINET
Captain: Travis Rowney
TIMBER DENTISTS
Captain: David Conroy
TO ELS WITH IT
Captain: Gabe Moynihan
TOPSHOT
Captain: Alex Hulanicki
TURTLE & GAZELLE GOLF TEAM
Captain: Tom Natividad
TWO EIGHT IRONS
Captain: Bryan Henrie
TWO STROKES
Captain: Ethan Takaha
VAN ZANDT
Captain: Matt Van zandt
VIJAY KHALED
Captain: Aaron Klein
WEAPONS OF GRASS DESTRUCTION
Captain: Anthony Montano
WE LOVE THE WIND
Captain: Andrew Levin
WOLF HUNTERS
Captain: Roberto Avila
WONG HAT DEMERRITT
Captain: Trevor Demerritt
XS NRG
Captain: Brian Casino
YEEEEE
Captain: Shai Mohan
YOUR MOM'S GARAGE
Captain: Russell Worsnup

Bay Area City Ambassador
Nextgengolf City Ambassadors are backbone of the City Tour. These leaders represent Nextgengolf locally in over 20 cities across the country, and work tirelessly to help us bring the best social golf experiences to you.
Travis Rowney
bayarea@nextgengolf.org
Travis is the City Ambassador in the Bay Area and is an avid golfer. He is looking forward to the new season. Travis hopes to have the tournaments run well and be fun for all participants.
About the Bay Area City Tour
While sometimes overshadowed by the big cities in Southern California, the Bay Area boasts high-caliber golf courses and a rich history. The Olympic Club has hosted several US Opens, and the colleges in the area have produced PGA Tour success stories. Tiger Woods the most prominent, and member of the Stanford golf team. While high prices, private courses, and distance pose a challenge for many young adult golfers, Bay Area golf is a great landing spot for the City Tour.