Boston
The City Tour will run 7 team-based golf tournaments in Boston for amateur golfers of all skill levels. Sign up your team or register as an individual today.
New to City Tour? Sign up for updates and take $10 off your first tournament!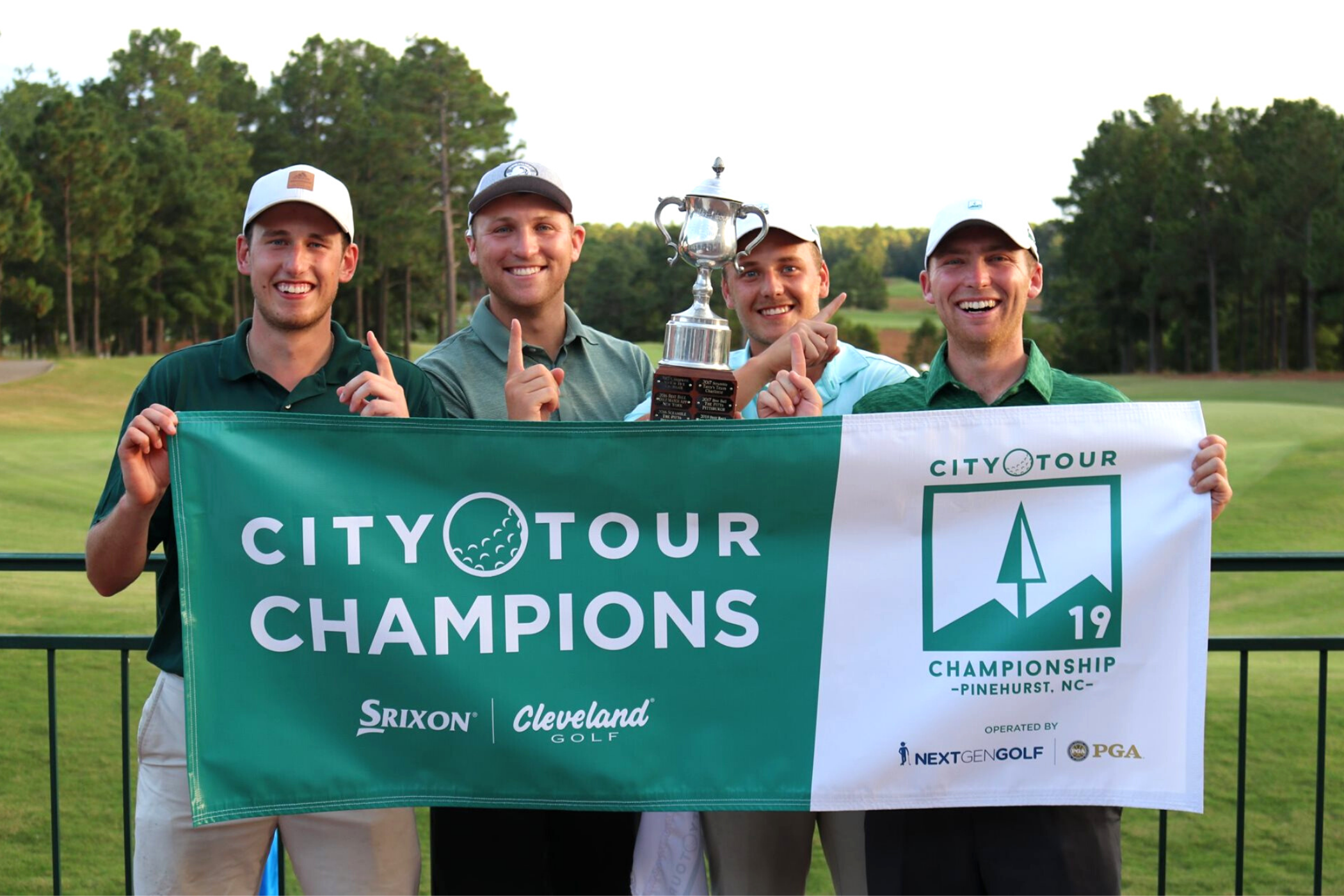 Tournament Schedule
Prices include cart, range, a sleeve of Srixon Z-Star balls, tee gifts, and awards. City Tour does not charge membership fees.
Apr 26
Oyster Harbors Club
Osterville, MA
Sunday, Apr 26th | 12:30 pm
$139.00
$119.00
Price increases on:

Apr 16th
May 9
Red Tail Golf Club
Ayer, MA
Saturday, May 9th | 10:30 am
$125.00
$105.00
Price increases on:

Apr 29th
Jun 7
Indian Pond CC
Kingston, MA
Sunday, Jun 7th | 12:00 am
$120.00
$100.00
Price increases on:

May 28th
Jul 12
Shaker Hills Country Club
Harvard, MA
Sunday, Jul 12th | 10:30 am
$120.00
$100.00
Price increases on:

Jul 2nd
Aug 16
The Crosswinds Golf Club
Plymouth, MA
Sunday, Aug 16th | 12:00 pm
$124.00
$104.00
Price increases on:

Aug 6th
Sep 12
Saturday, Sep 12th
More details coming soon!
Oct 17
Blue Hill Country Club
Canton, MA
Saturday, Oct 17th | 12:00 pm
$135.00
$115.00
Price increases on:

Oct 7th
How it works
City Tour offers local and national competition with a low commitment—each city holds one weekend event (Saturday or Sunday) per month during the summer, and the best teams from both formats will qualify to represent their city at the City Tour Championship in the Fall. Our player base is made up of college teammates, co-workers, high school friends, former champions, golfers new to a city, and everything in-between. All swings are welcome.
Teams

Each team has 2–3 pairs. We'll help fill out your team if you don't have enough people, or match you to a team if you're signing up as a free agent.
Format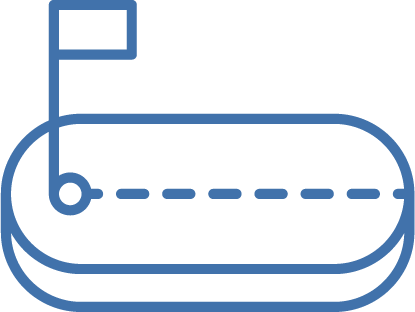 Decide how competitive you're feeling. The formats available are Best Ball (more serious) and Scramble (more relaxed).
Scoring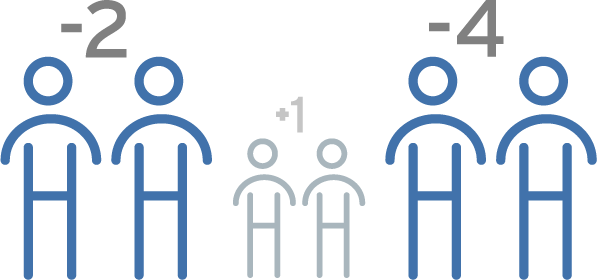 Final scores are tallied using scores from the two best pairs on your team. If your team does well enough, you'll qualify for the City Championship!
Format & Rules
Tournaments are based on team play rather than individual competition, and don't require handicaps. All events are sanctioned under USGA rules, although local course rules do apply. Please visit the
Rules and Eligibility
page for complete rules and eligibility information.
Cost
City Tour tournaments are held on Saturdays or Sundays at high-end public venues, semi-private, or private courses and cost between $75–$110 per event. There are no membership fees or additional costs for City Tour.
Promise
You can expect a professionally run event with great people and the opportunity to network with golfers 21 and older in your city.
Championship
The top teams in each format in each city will qualify for the City Tour Championship on labor day weekend. Teams may qualify for the City Championship with a Wild Card bid as well. Check out the
Rules and Eligibility
page for more information.
Awards
Top team and pair prizes. Longest drive and closest to pin contests. Cash prizes through optional skins game. Top teams qualify for the National Championship
Swag
All players receive a tee gift including a sleeve of Srixon Z-Star premium golf balls, tees, ball markers, and more.
Still have questions?
Click here
to view our FAQ, or feel free to contact Ben Tyler at ben@nextgengolf.org / (508) 641-5491
2020 City Tour Championship
December 4th - 6th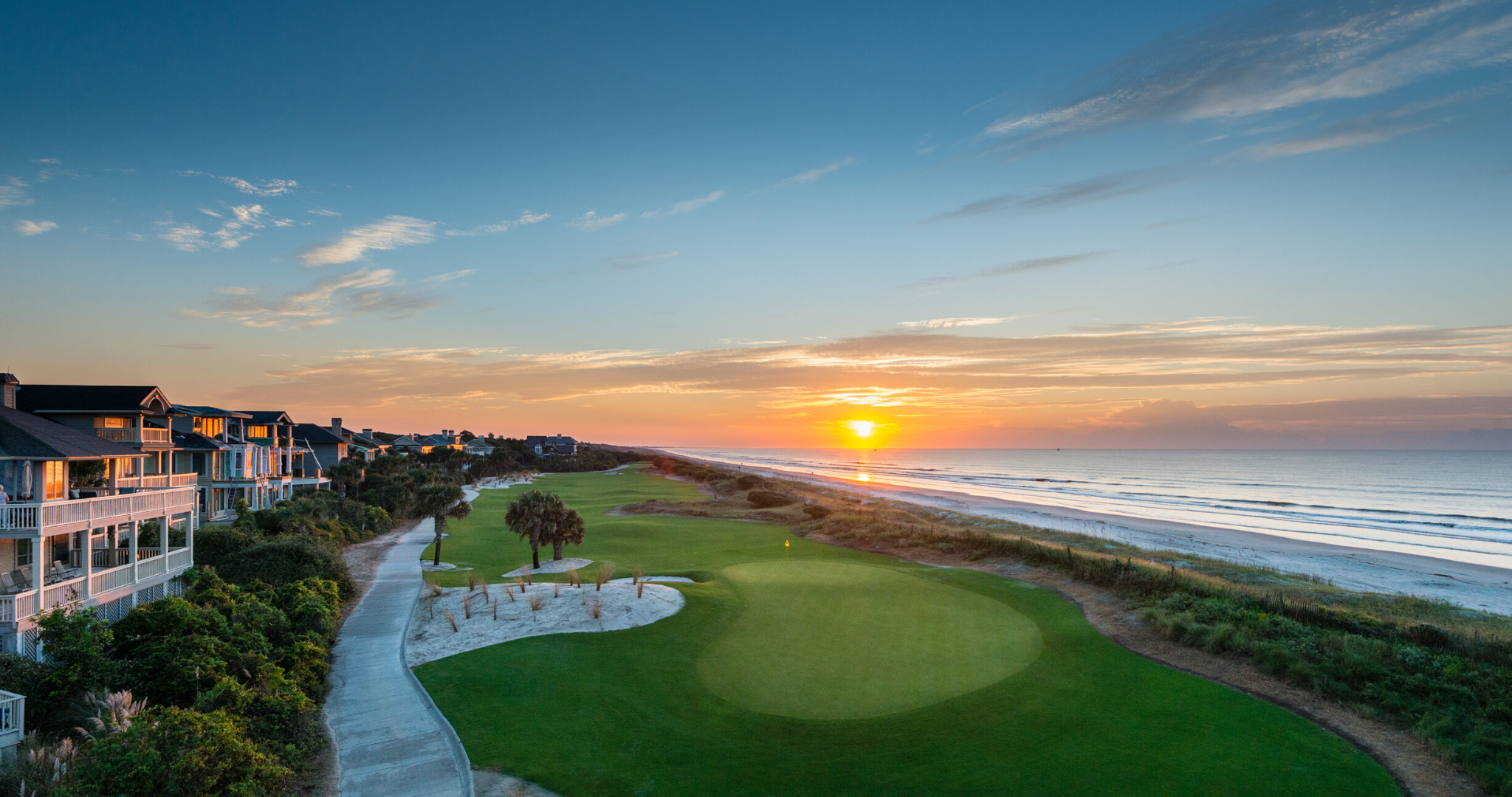 Kiawah Island Golf Resort
Kiawah Island, SC
Player Spotlight
cody Philips
Team Captain
"I love the City Tour for the professional tournament feel and great competition. From tournament start to finish they make you feel like a PGA tour player. It has also been awesome to have the opportunity to travel to different parts of the country and participate in their tournaments."
Boston Teams
7_rings
Captain: Brad Madsen
A Par is Born
Captain: William Bogle
Back 9 Bandits
Captain: Nicholas Markey
Beantown Hacks
Captain: Nicholas Thebeau
Beers and Birdies
Captain: Brian Sullivan
Binding Authority
Captain: Jack Dowd
Birdies & Beers
Captain: Ben Knott
Boston Agents
Captain: Jeff Woishnis
Breakfast Ballers
Captain: Christopher Holmes
Bsu Golf
Captain: Alex Bellino
Cape Codders
Captain: Michael Giorgetti
Cromore
Captain: Ryan Cronin
DC Wings
Captain: Christopher Mcmillan
Dell EMC AISR
Captain: Ryan St.paul
Deloitte Boston
Captain: Tracy Martin
Dottie Pepperin These Greens
Captain: Sean Henry
Dropkick Birdies
Captain: Harry Chiu
Emory Club Golf
Captain: Jason Barefoot
Faculty Lounge
Captain: John Brocki
Foot Wedge
Captain: Andrew Johnston
Fore Play
Captain: Sinead Oliver
Fore the Bean
Captain: Nik Perry
Get in the Bunker
Captain:
Golf Ball Whacker Guys
Captain: Billy Collins
Golf is Hard
Captain: Ross Henderson
Gopher Gold
Captain: Kevin Geary
GreenJackets
Captain: Adam Marcoulier
gunga galunga
Captain: Adam Feinstein
Hack Life
Captain: Jon Bishop
Hanover
Captain: Brian Steverman
Harborpoint Golf Society
Captain: Elisha Lung
Hayadeen
Captain: Shawn Ray
hosel rockets
Captain: Andrew King
Ians Team
Captain: Ian Mackinnon
IDGolfers
Captain: Kevin Thomas
In The Drink
Captain: Zach Walker
It Don't Mattah to Jesus
Captain: Andrew Naugler
Jacobs Squad
Captain: Jacob Hemeon
JP Ryans
Captain: Brad Gubber
Just Tap it in
Captain: David Erickson
Juul in the Rough
Captain: Ross Jacobson
Larry City
Captain: Dan Biscoe
Long Johnny D
Captain: Paul Andrick
Luke's Squad
Captain: Luke Stull
MIT Club Golf
Captain: Patrick Ryan
MrLasonsBoys
Captain: Matthew Clark
Mulligan's Island
Captain: Ben Hinckley
Mustangs
Captain: John Cassidy
Never Lay Up
Captain: Brandon Ciaramitaro
No Half Measures
Captain: Alex Pomerantz
Nordgren Wealth Management
Captain: Samuel Majewski
Olde Salem
Captain: Nick Pezzulo
One fell swoop
Captain: Corey Carr
Pack of Golf Gs
Captain: Brendan Mclaughlin
Philly Bisc
Captain: Phil Coletti
Potato Cannons
Captain: Ross Krapfel
Proper Rules Boys
Captain: Joseph Iacona
Red White & On in 2
Captain: Shawn Clowers
Ricks Wrecking Crew
Captain: Eddie Haroian
Savage Scramblers
Captain: Geoffrey Mclaughlin
SBx2
Captain: Scott Brindle
Schneider Economics
Captain: Steven Schneider
Scratch1Golfers
Captain: Kevin Boudreau
Shankapotamus
Captain: Bram Berkowitz
Six Sheets To The Wind
Captain: Parker Kelly
Smoking Tees
Captain: James Ruitto
Smoking the Greens
Captain: Jeff Martin
Sofa Kings
Captain: Ed Skowron
Spin Pals
Captain: Pascal Garneau
Stiff Hips
Captain: Richard Markiewicz
Stocking Stuffers
Captain: Phil Strazzulla
Sultans of swing
Captain: Tom Mitchell
Super Fun Golf Crew
Captain: Mike Giles
Team 3-Putt
Captain: Matt Temme
Team Cone
Captain: Alex Cone
Team Debenedictis
Captain: Steven Debenedictis
Team Galen
Captain: Stephen Wagner
Team Knight
Captain: Rob Knight
Team Meat
Captain: Ben Rogers
Team Nf
Captain: Corey Lasko
Team Rum Ham
Captain: Emmett Turner-jackson
Team Smith
Captain: James Smith
The Accounting Crows
Captain: Matthew Mennucci
The Fliers Club
Captain: Dave Mcadams
The Four of Greater Boston
Captain: Anders Hulleberg
The Hosel Rockets
Captain: Josh Pedersen
Tigers Wood
Captain: Erik Palmason
Tiger Woods
Captain: Dan Jasiak
TJs Squad
Captain: Tj Sonderegger
Triple D
Captain: Kevin Davis
Turf Team
Captain: Joe Preiss
Unh Wildcats
Captain: Chris Saunders
Waltham WW
Captain: Austin Duarte
Wedgie up my Putter
Captain: Lucas Mcneilly
Whose Your Caddy
Captain: Jeffrey Hart
Will's Team
Captain: Will Bertelson
WuTome Clan
Captain: Sean Webb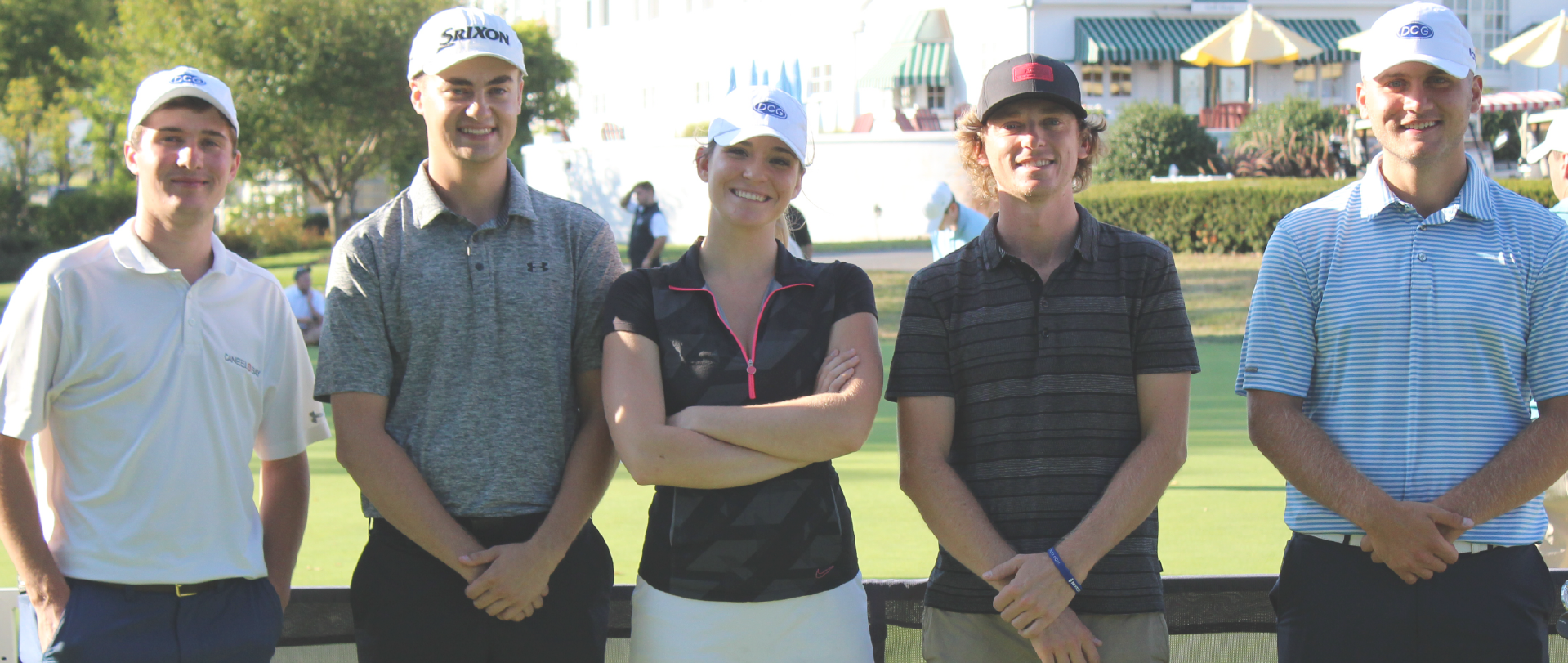 Boston City Ambassador
Nextgengolf City Ambassadors are backbone of the City Tour. These leaders represent Nextgengolf locally in over 20 cities across the country, and work tirelessly to help us bring the best social golf experiences to you.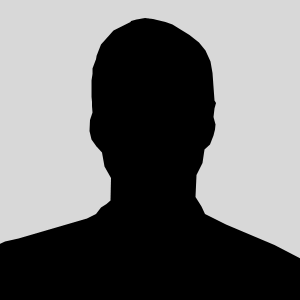 Ben Tyler
Boston@nextgengolf.org
Our City Ambassador in Boston is Ben Tyler, from Nextgengolf. Ben started with Nextgengolf in 2019 and is a great resource for all things related to the City Tour
About the Boston City Tour
The Boston Golf market has a rich history by hosting significant events such as the US Open and Ryder Cup. The city has a great young adult population since there are so many colleges located in town. There is an abundance of quality golf courses within driving distance to the city which makes Boston a really strong market for the City Tour golf tournaments.