Capitol Region
---
Regional Leaders
| Rank | Team Name | Points |
| --- | --- | --- |
| T1 | Georgetown University | 9 |
| T1 | University of Maryland (A) | 9 |
| T3 | University of Maryland (B) | 1 |
| T3 | United States Naval Academy (A) | 1 |
Fall 2018 Tournaments
Regional
Tournament
1
University of Maryland Golf Course
University of Maryland Bldg.166
College Park, MD - 20742-0001
Sep 29, 2018 12:00 pm
Sep 30, 2018 12:00 pm
Leaderboard
Regional
Tournament
2
Prince William Golf Club
14631 Vint Hill Rd
Nokesville, VA - 20181-1215
Oct 6, 2018 12:00 pm
Oct 7, 2018 9:00 am
Leaderboard
FALL 2018 NATIONAL TOURNAMENTS
National Championship
Barefoot Resort
Myrtle Beach, SC
November 16th - 18th
The Fall 2018 National Championship is headed to Barefoot Resort in Myrtle Beach, where 224 of the top club golfers across the country will test their skills. Grand Canyon University took home the National Championship trophy during the Spring 2018 championship and will be looking to defend its title.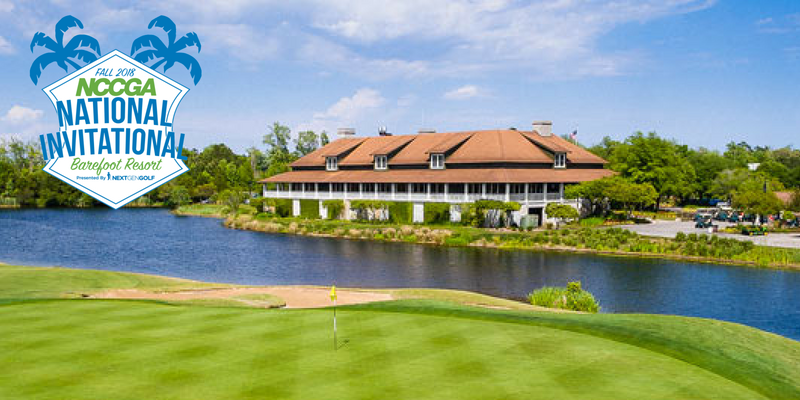 National Invitational
Barefoot Resort
Myrtle Beach, SC
November 16th - 18th
The Fall 2018 National invitational will give 120 club golfers the chance to compete on a national stage, with a trip to the Spring 2019 National Championship on the line for the winner. Players and teams that compete in only one regional tournament will be eligible to qualify.
Interested in competing in the Capitol Region? Request Info!
#ClubGolf is more than golf, it's memories I will share with friends forever.
Regional Coordinator
Lewis Raboy
Regional Coordinator from University of Maryland-College Park
capitol@nccga.org

@NCCGA
I am a current Sophomore at The University of Maryland at College Park majoring in Economics. I grew up in Westchester County, New York, playing tournaments in the Metropolitan section and Section 1 for high school golf. I have been playing golf for over a decade now and I am excited to be serving as the Regional Coordinator for the great Capitol Region this year!
History
The Capitol Region has long been a part of the NCCGA continuously placing high performing teams into NCCGA Nationals and consistently yielding impressive individual performances. The region formerly included teams from Maryland, Virginia, and Washington D.C. but with the addition of teams to the area the Capitol region was split to form the new Capitol Region and the new Colonial Region. The new Colonial Region absorbed all of the former teams in Virginia while our region maintained all schools in Maryland and Washington D.C. Schools that are represented in the Capitol Region include American, George Washington, Georgetown, Johns Hopkins, Loyola, Maryland and Towson. UMD qualified for the first ever National Invitational in Las Vegas and shot a team score of 395 which claimed them 7th place. UMD also qualified for the 2018 National Championship at Norwood Hills finishing with a team score of 809.