Central Region
---
Spring 2019 Tournaments
Regional
Tournament
1
Branson Hills Golf Club
100 N Payne Stewart Dr
Branson, MO - 65616-4093
Mar 2, 2019 11:00 am
Mar 3, 2019 10:00 am
Competing Teams
Compete
Regional
Tournament
2
Far Oaks Golf Club
419 Old Collinsville Rd
Caseyville, IL - 62232-2417
Mar 23, 2019 11:00 am
Mar 24, 2019 9:00 am
Competing Teams
Compete
FALL 2018 NATIONAL TOURNAMENTS
National Championship
Barefoot Resort
Myrtle Beach, SC
November 16th - 18th
The Fall 2018 National Championship is headed to Barefoot Resort in Myrtle Beach, where 224 of the top club golfers across the country will test their skills. Grand Canyon University took home the National Championship trophy during the Spring 2018 championship and will be looking to defend its title.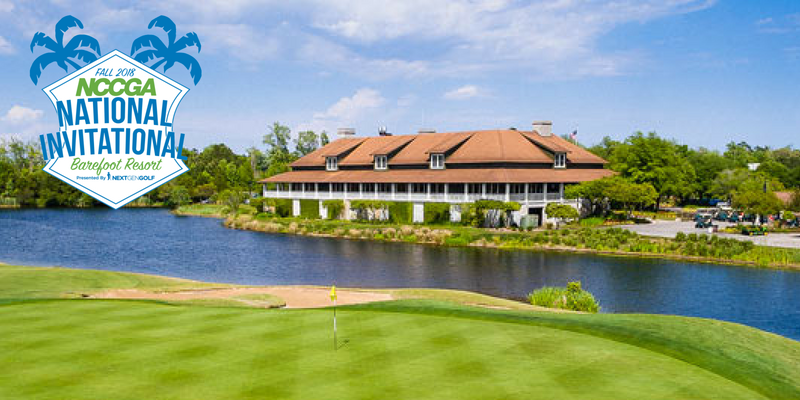 National Invitational
Barefoot Resort
Myrtle Beach, SC
November 16th - 18th
The Fall 2018 National invitational will give 120 club golfers the chance to compete on a national stage, with a trip to the Spring 2019 National Championship on the line for the winner. Players and teams that compete in only one regional tournament will be eligible to qualify.
Interested in competing in the Central Region? Request Info!
St. Louis University Club President
After leaving a varsity program and transferring to Saint Louis University, I was fearful that my golf career was over. The NCCGA and Nextgen have allowed me to compete at a high level and continue my golf career for years to come.
Regional Coordinator
Jacob Weis
Regional Coordinator from Saint Louis University-Main Campus
central@nccga.org

@NCCGA
Jacob Weis is a junior at Missouri State University. Here he studies Sports Administration while hoping to enter the PGA Program after graduating. Jacob is excited to be serving as the Central Region Regional Coordinator.
History
The Central Region was formed in the Spring of 2013 by Bill Donovan from the University of Missouri. The founding members of the Central Region included the University of Missouri, Southeast Missouri State, and St. Louis University. The Region now features schools in Missouri, and Kansas. Mizzou currently holds the longest regional win streak in the country, at 14 straight. Most of the victories have been in convincing fashion, with some closer calls over the last few semesters. In the Fall of 2014 Mizzou even claimed a share of the National Championship, during the weather shortened event at Dancing Rabbit. Starting fall 2017, the Central region will feed into Zone #3 during Nationals Qualification. Missouri and Missouri State will look to continue to battle in closer tournaments this fall as Missouri State comes off a second place finish at the National Invitational. Missouri and Missouri State both made appearances in the National Championship this past fall shooting team scores of 790 and 804 respectively. Kansas qualified for the National Invitational and had a good showing in Myrtle Beach finishing in the middle of the pack.