Charlotte
The City Tour will run 4 team-based golf tournaments in Charlotte for amateur golfers of all skill levels. Sign up your team or register as an individual today.
New to City Tour? Sign up for updates and take $10 off your first tournament!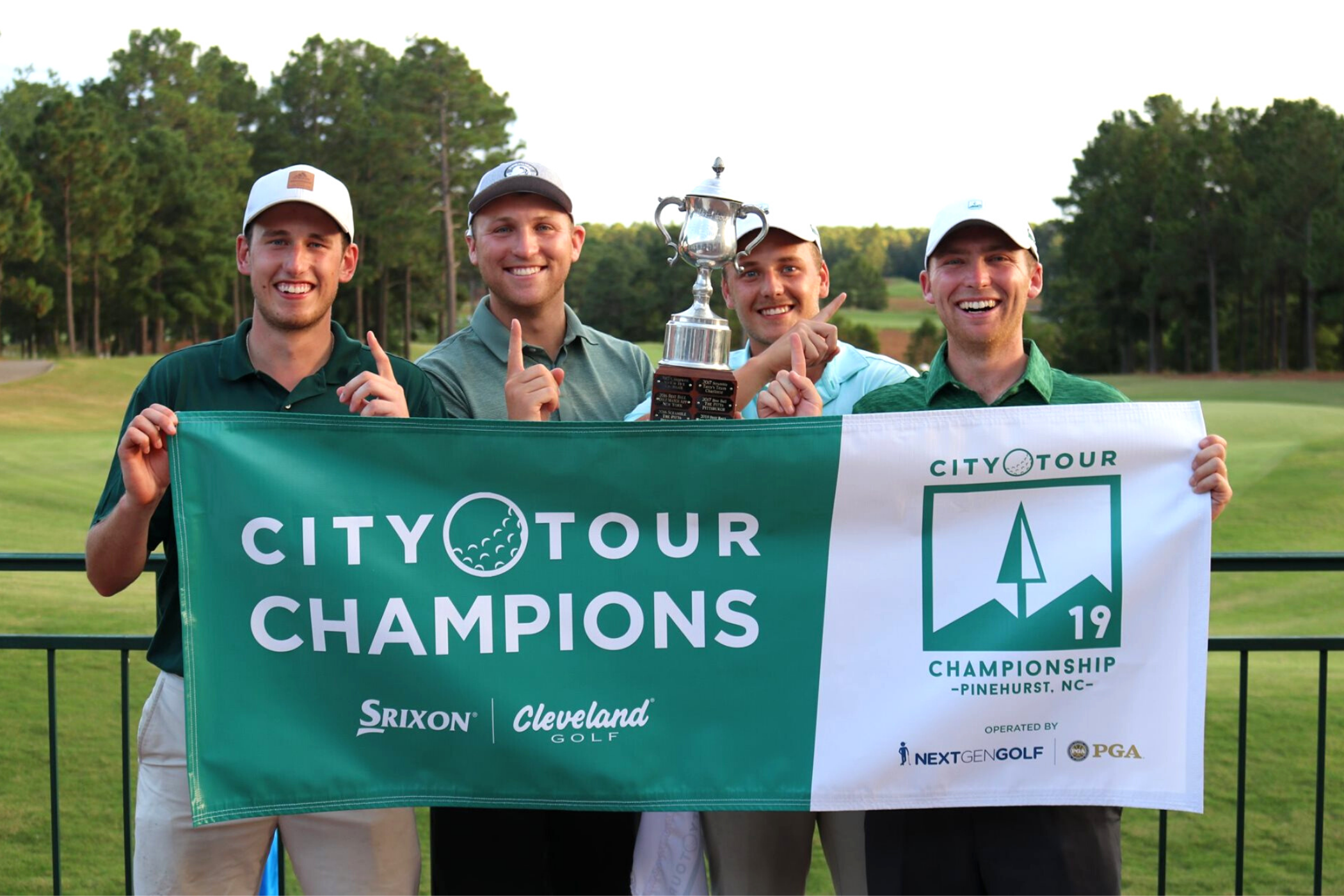 Tournament Schedule
Prices include cart, range, a sleeve of Srixon Z-Star balls, tee gifts, and awards. City Tour does not charge membership fees.
May 2
Rocky River Golf Club At Concord
Concord, NC
Sunday, May 2nd | 12:00 pm
$114.00
$94.00
Price increases on:

Apr 22nd
Jun 6
Mooresville Golf Course
Mooresville, NC
Sunday, Jun 6th | 12:00 pm
$109.00
$89.00
Price increases on:

May 27th
Jul 11
Eagle Chase Golf Club
Marshville, NC
Sunday, Jul 11th | 12:00 pm
$104.00
$84.00
Price increases on:

Jul 1st
Aug 14
Saturday, Aug 14th
More details coming soon!
How it works
City Tour offers local and national competition with a low commitment—each city holds one weekend event (Saturday or Sunday) per month during the summer, and the best teams from both formats will qualify to represent their city at the City Tour Championship in the Fall. Our player base is made up of college teammates, co-workers, high school friends, former champions, golfers new to a city, and everything in-between. All swings are welcome.
Teams

Each team has 2–3 pairs. We'll help fill out your team if you don't have enough people, or match you to a team if you're signing up as a free agent.
Format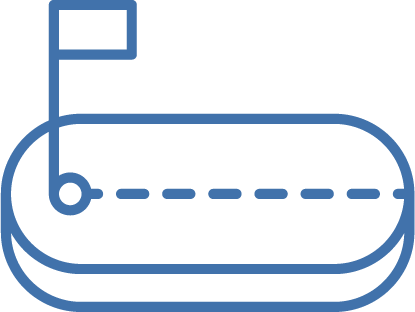 Decide how competitive you're feeling. The formats available are Best Ball (more serious) and Scramble (more relaxed).
Scoring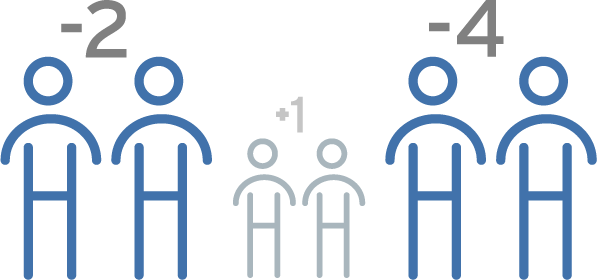 Final scores are tallied using scores from the two best pairs on your team. If your team does well enough, you'll qualify for the City Championship!
Format & Rules
Tournaments are based on team play rather than individual competition, and don't require handicaps. All events are sanctioned under USGA rules, although local course rules do apply. Please visit the
Rules and Eligibility
page for complete rules and eligibility information.
Cost
City Tour tournaments are held on Saturdays or Sundays at high-end public venues, semi-private, or private courses and cost between $75–$110 per event. There are no membership fees or additional costs for City Tour.
Promise
You can expect a professionally run event with great people and the opportunity to network with golfers 21 and older in your city.
Championship
The top teams in each format in each city will qualify for the City Tour Championship on labor day weekend. Teams may qualify for the City Championship with a Wild Card bid as well. Check out the
Rules and Eligibility
page for more information.
Awards
Top team and pair prizes. Longest drive and closest to pin contests. Cash prizes through optional skins game. Top teams qualify for the National Championship
Swag
All players receive a tee gift including a sleeve of Srixon Z-Star premium golf balls, tees, ball markers, and more.
Still have questions?
Click here
to view our FAQ, or feel free to contact Ben Tyler at ben@nextgengolf.org / (508) 641-5491
2021 City Tour Championship
September 3rd - 5th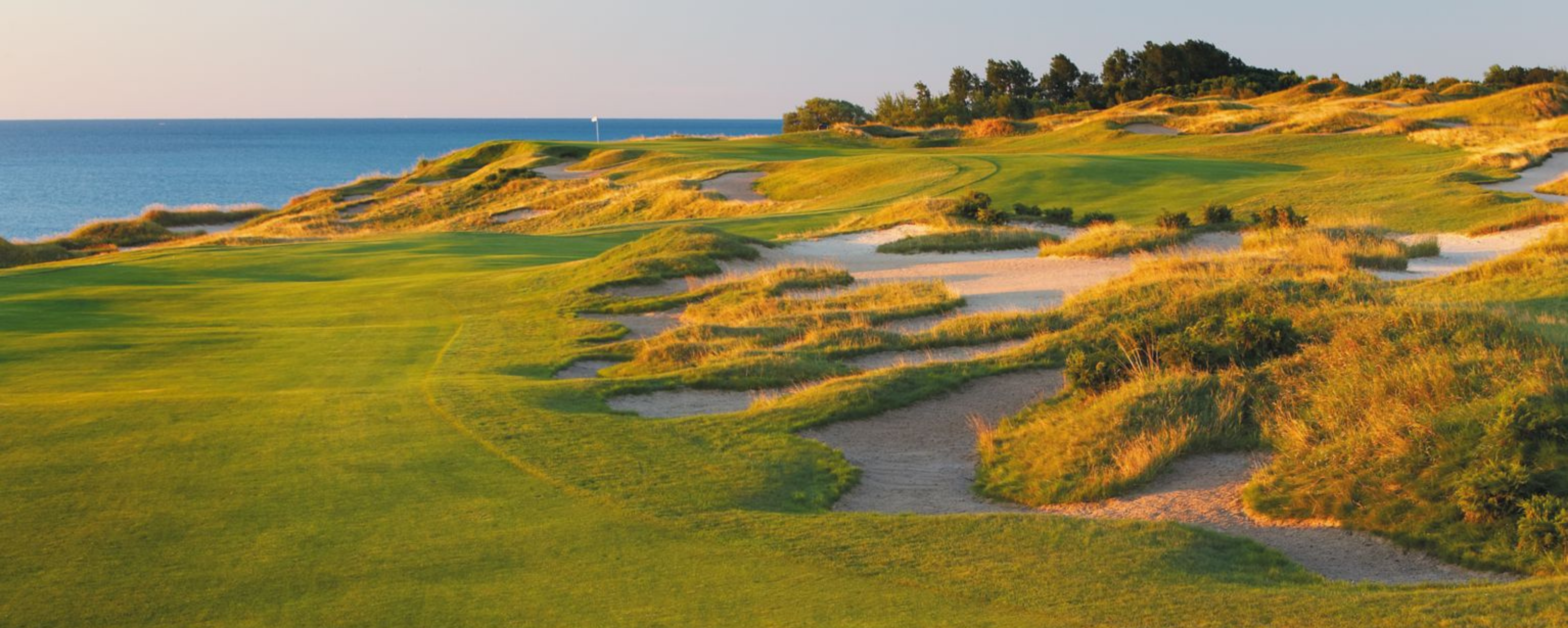 Whistling Straits & Blackwolf Run
Sheboygan, WI
Charlotte Teams
ATLiens
Captain: Rob Evers
Ball Bag
Captain: Tj Olesczuk
Bret's Team
Captain: Shannon Wong
Broke Suburban Dads
Captain: Josh Wells
buddy and pal
Captain: Daniel Fortner
Charlotte Crusaders
Captain: Keith Little
Charlottes Got A lot
Captain: Ryan Misenar
Chubbs
Captain: Nicholas Swanson
City of Champions
Captain: Daniel Mattioli
CrushedIt
Captain: Laura Michel
Deloitte Charlotte
Captain:
Designated Drivers
Captain: Eric Croci
D squared
Captain: Gabriel Sowards
Gang green
Captain: Kevin Lafave
Goodrum Construction
Captain: Alexander Kuns
Grip it and sip it
Captain: Tyler Thomas
Have You Seen Our Balls
Captain: Elijah Eisenmann
Here We Go Tiger
Captain:
Hunters Team
Captain: Hunter Robinson
Jim Lahey Propane Co
Captain: Matt O'leary
King Chris
Captain: Chris Scott
Long Ball
Captain: Chris Komas
Mash Bros
Captain: David Rotatori
Matt Hahls Team
Captain: Michael Hahl
Matts Squad
Captain: Matt Richards
Michiganders
Captain: Brett Anthon
Monty Berry
Captain: Monty Berry
Off the Toe
Captain: Brandon Kerley
Pipe Dr
Captain: Paul Difranco
Pray Fore Birdies
Captain: Joseph Sassler
Putt Buds
Captain: Mitchell Barrington
Queen City Agents
Captain: Ross Krapfel
Queen City Gamecocks
Captain: Evan Rodwell
Red white and on in two
Captain: Matthew Fratto
Second Shot Pros
Captain: Greg Piedmont
Sewer Tomatoes and Big Drops
Captain:
Shazam
Captain: Anthony Pecora
Shooter McGavin
Captain: Micahael Vazquez
SKAR P&I
Captain: Jamison Turnbull
Tarcys Team
Captain: Scott Tarcy
Team Asselin
Captain: Nick Asselin
Team Bonas
Captain: Daniel Yereance
Team Foreplay
Captain: Jake Sitterle
Team Hines
Captain: Terry Hines
Ted Nicoloffs Team
Captain: Ted Nicoloff
The DrawShank Redemptions
Captain: Tyler Allen
The Fore-Fathers
Captain: Carter Jenkins
The Fun Guyz
Captain: Mark Capecci
The Strokes
Captain: Matthew Johnson
Tiger and Dustin
Captain: Justin Lee
Train
Captain: Kyle Train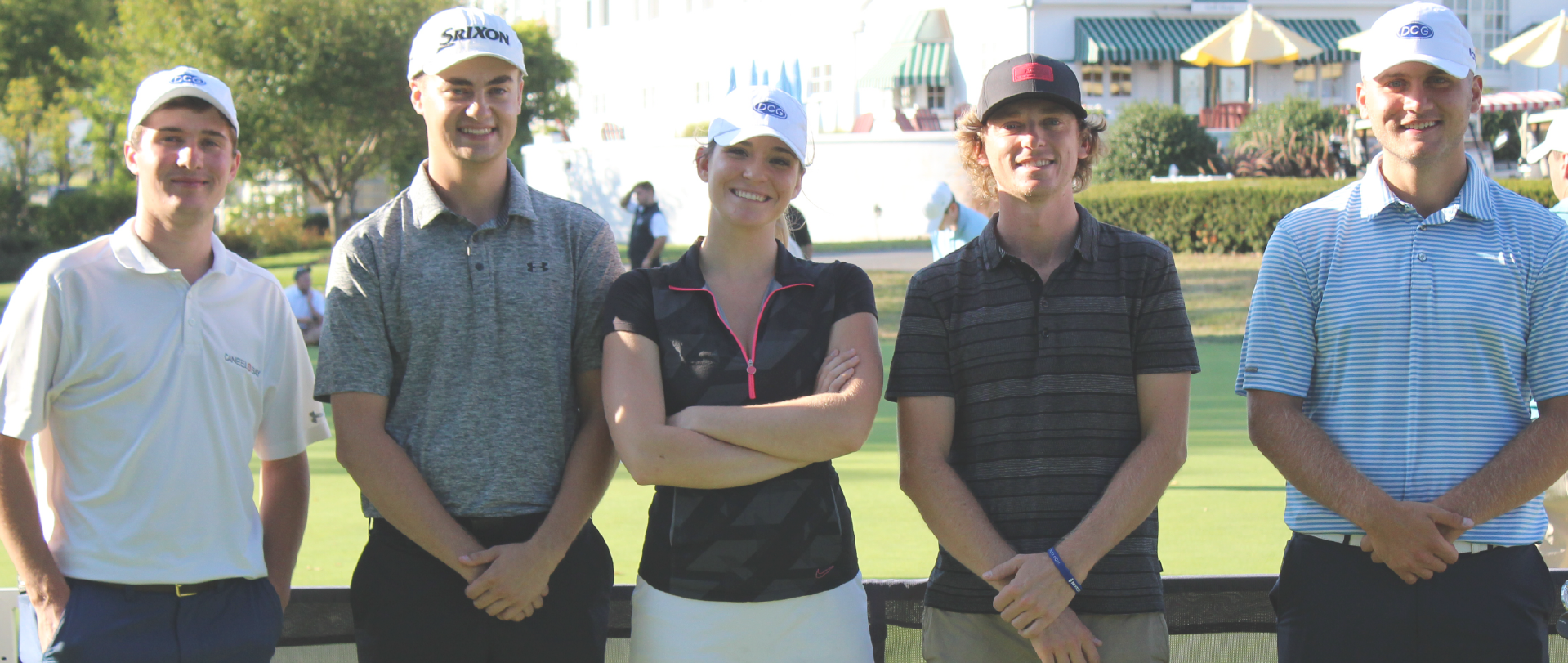 Charlotte City Ambassador
Nextgengolf City Ambassadors are backbone of the City Tour. These leaders represent Nextgengolf locally in over 20 cities across the country, and work tirelessly to help us bring the best social golf experiences to you.
Greg Piedmont
charlotte@nextgengolf.org
Our City Ambassador in Charlotte is Greg Piedmont. Greg is a packaging engineer for Newell Brands. Greg is an avid golfer who has played in the Charlotte City Tour for the past 2 years and has been playing since 2014. Greg has won a net handicap event with the Carolinas Golf Association at Tobacco Road.
About the Charlotte City Tour
Home of the Wells Fargo Championship, Charlotte is one of the strongest golf markets in the Carolinas. With a great mix of public and private courses this city has a lot to offer with a variety of courses.