Chicago
The City Tour will run 6 team-based golf tournaments in Chicago for amateur golfers of all skill levels. Sign up your team or register as an individual today.
New to City Tour? Sign up for updates and take $10 off your first tournament!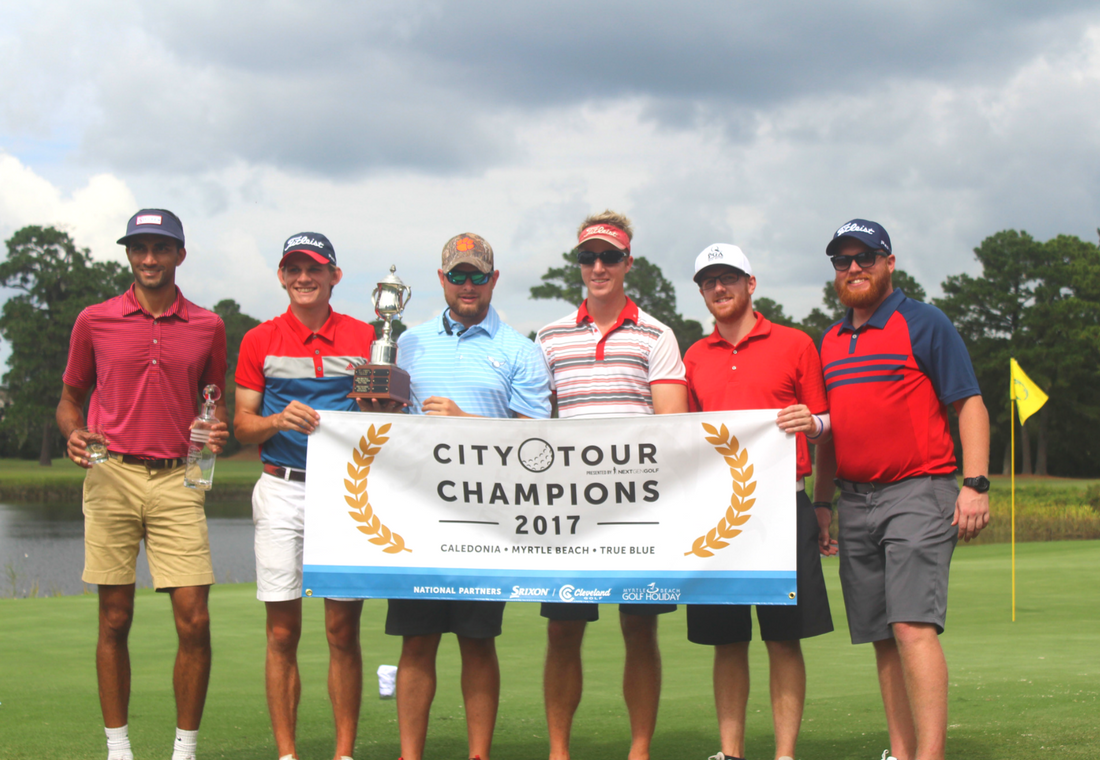 Tournament Schedule
Prices include cart, range, a sleeve of Srixon Z-Star balls, tee gifts, and awards. City Tour does not charge membership fees.
May 20
Cantigny GC
Wheaton, IL
Sunday, May 20th | 12:30 pm
Winning Teams
Best Ball: Cree
Scramble: Ay Brey Brey
Winning Pairs
Best Ball: Zach Mellman & Michael Larson
Scramble: Joe Ferrari & Mike Ferrari
Jun 10
The Highlands of Elgin
Elgin, IL
Sunday, Jun 10th | 12:00 pm
Winning Teams
Scramble: Schoolboy Sandbaggers
Winning Pairs
Scramble: Larry Amick & Tim Quirsfeld
Jun 23
Old Oak Country Club
Homer Glen, IL
Saturday, Jun 23rd | 11:00 am
Winning Teams
Scramble: Ay Brey Brey
Winning Pairs
Scramble: Christopher Kielbasa & Alex Robertson
Jul 15
Cog Hill Golf & Country Club - Dubsdread
Lemont, IL
Sunday, Jul 15th | 10:30 am
Winning Teams
Best Ball: Smart Golf & Fitness
Scramble: Dan McCallums Team
Winning Pairs
Best Ball: Blake Denney & Chris Daly
Scramble: Daniel Mccallum & R Ferris
Jul 29
Harborside
Chicago, IL
Sunday, Jul 29th | 12:00 pm
$121.00
$101.00
Early bird price
Aug 18
Ruffled Feathers Golf Club
Lemont, IL
Saturday, Aug 18th | 11:00 am
$119.00
$99.00
Early bird price
2018 Top Teams
Scramble
| Position | Team Name | Points |
| --- | --- | --- |
| 1 | Ay Brey Brey | 12 |
| T2 | Its All In The Hips | 6 |
| T2 | Dan McCallums Team | 6 |
Best Ball
| Position | Team Name | Points |
| --- | --- | --- |
| T1 | Smart Golf & Fitness | 6 |
| T1 | Cree | 6 |
| T3 | The Top Men | 3 |
Best Ball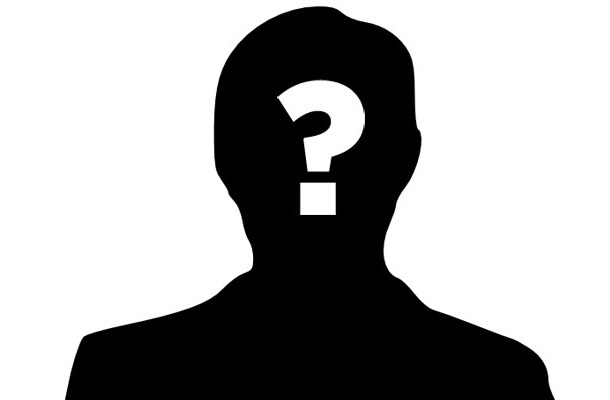 Scramble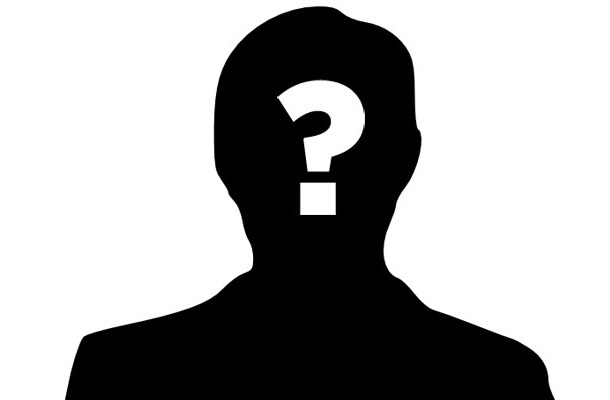 Player Spotlight
Dan McCarthy
Chicago Team Contact
"The Chicago City Tour is a great way for my college buddies and me to keep the fun, competitive edge at some high-quality courses in the Chicagoland area. We really enjoyed competing in NCCGA tournaments while at school, but the City Tour provides us with a more relaxed environment to meet new people and play some golf post-graduation."
Chicago Teams
Aqua Men
Captain: Colin Hanner
Ay Brey Brey
Captain: Dan Mccarthy
Ay Brey Brey Deux
Captain:
Back to the Kuchar
Captain: Emily Sobut
Bushwood Country Club
Captain: Dylan Wenker
Caddyshackers
Captain: Matt Smith
Chicago Deloitte
Captain: Josh Pritzker
chili dipper
Captain: Bart Chmielecki
ChowChow
Captain: Zach Mcintosh
Cinderella Boys
Captain: Peter Berryman
Cree
Captain: Brian Short
Da Bears
Captain: Matthew Morehead
Dan McCallums Team
Captain: Daniel Mccallum
Degenerates
Captain: Adam Norton
Deloitte Chicago
Captain: Mihir Mullick
De Paul And Friends BB
Captain: Joe Knight
De Paul And Friends Scramble
Captain:
Dew Sweepers
Captain: Eric Hogenkamp
DPBS
Captain: Jordan Lykowski
Drive4ShowPutt4Dough
Captain: Frank Pagone
Dude Wheres My Par
Captain: Joe Laporte
Dukes for life
Captain: Mitchell Russell
Excel Varsity
Captain: Ben Lenet
Fore Play
Captain: Kelly Birdsell
Grip It And Sip It
Captain: Mike Siamis
He Man Bogey Haters Club
Captain: Tom Lynn
ill Show You My 7 Iron
Captain:
Its All In The Hips
Captain: Richard Tanner
Kelpies Krew
Captain: Patrick Deters
Living Way Under Par
Captain: Tim Dahl
Migos
Captain: Tyler Guest
Nat Birdie Bro
Captain: Zachary Senger
Nd Sandbaggers Iirc
Captain: Stephen Iacovo
Nova Hoops
Captain: Brian Pannell
Playing for Chubbs
Captain: Blake Harber
Puff Caddie
Captain: Drew Zickert
Pull the Trigger
Captain:
P Wood
Captain: Blake Harber
Red white and Birdie
Captain: Alec Hindman
ReRack
Captain: Jacob Smiley
Rough Riders
Captain: Pamela Roxas
Roy Mc Avoy
Captain: Matt Hair
Safeties Off
Captain: Mike Ericksen
Schlong Drivers
Captain: Dan Scalzo
Schoolboy Sandbaggers
Captain: Mark Mclean
Shankapotamus
Captain: Peter Noble
Six Foot Gimmies
Captain: Devin Sloma
Smart Golf & Fitness
Captain: Blake Denney
Smit Happens
Captain: David Alameda
Srixon Or Die
Captain: Adam Gracik
Stiff Shafts
Captain: Tom Gross
Team Grotto
Captain: Bryce Ellis
Team Oracle
Captain: Brad Harmon
The Loan Wolves
Captain: David Fasshauer
The Top Men
Captain: Kevin Buzard
Tiagra Woods
Captain: Tyler Guest
Tin Cup
Captain: Joseph Fricke
Trunk Slammers
Captain: Kevin Mceneany
We Dem Jackie Boyz
Captain: Lee Tross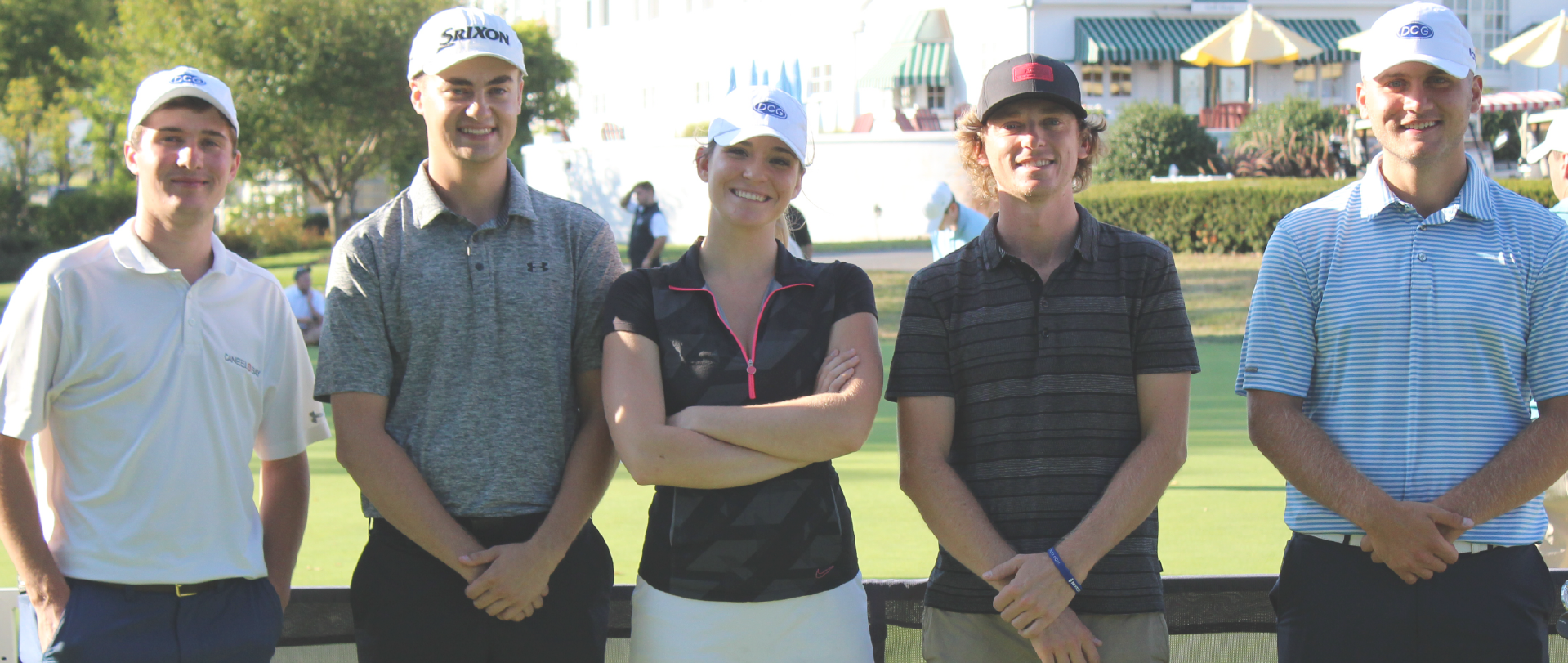 About City Tour
City Tour offers local and national competition with a low commitment—each city holds one weekend event (Saturday or Sunday) per month during the summer, and the best teams from both formats will qualify to represent their city at the City Tour Championship in the Fall. Our player base is made up of college teammates, co-workers, high school friends, former champions, golfers new to a city, and everything in-between. All swings are welcome.
Teams

Each team has 2–3 pairs. We'll help fill out your team if you don't have enough people, or match you to a team if you're signing up as a free agent.
Format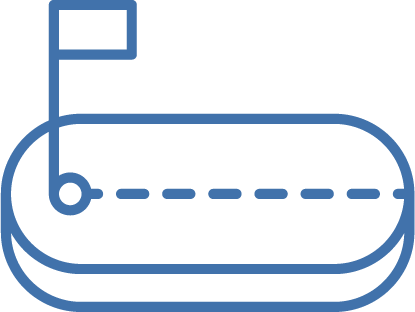 Decide how competitive you're feeling. The formats available are Best Ball (more serious) and Scramble (more relaxed).
Scoring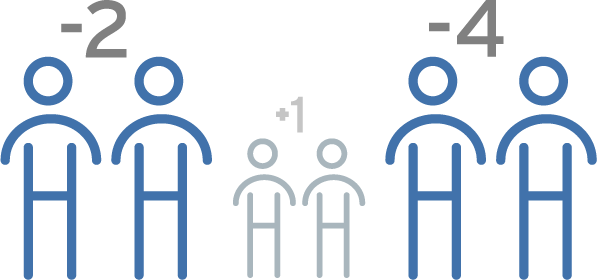 Final scores are tallied using scores from the two best pairs on your team. If your team does well enough, you'll qualify for the City Championship!
Format & Rules
Tournaments are based on team play rather than individual competition, and don't require handicaps. All events are sanctioned under USGA rules, although local course rules do apply. Please visit the
Rules and Eligibility
page for complete rules and eligibility information.
Cost
City Tour tournaments are held on Saturdays or Sundays at high-end public venues, semi-private, or private courses and cost between $75–$110 per event. There are no membership fees or additional costs for City Tour.
Promise
You can expect a professionally run event with great people and the opportunity to network with golfers in their 20's and 30's.
Championship
The top teams in each format in each city will qualify for the City Tour Championship in September 2018. Teams may qualify for the City Championship with a Wild Card bid as well. Check out the
Rules and Eligibility
page for more information.
Awards
Top team and pair prizes. Longest drive and closest to pin contests. Cash prizes through optional skins game. Top teams qualify for the National Championship
Swag
All players receive a tee gift including a sleeve of Srixon Z-Star premium golf balls, tees, ball markers, and more.
Still have questions?
Click here
to view our FAQ, or feel free to contact Mike Devlin at devlin@nextgengolf.org / (617) 990-6351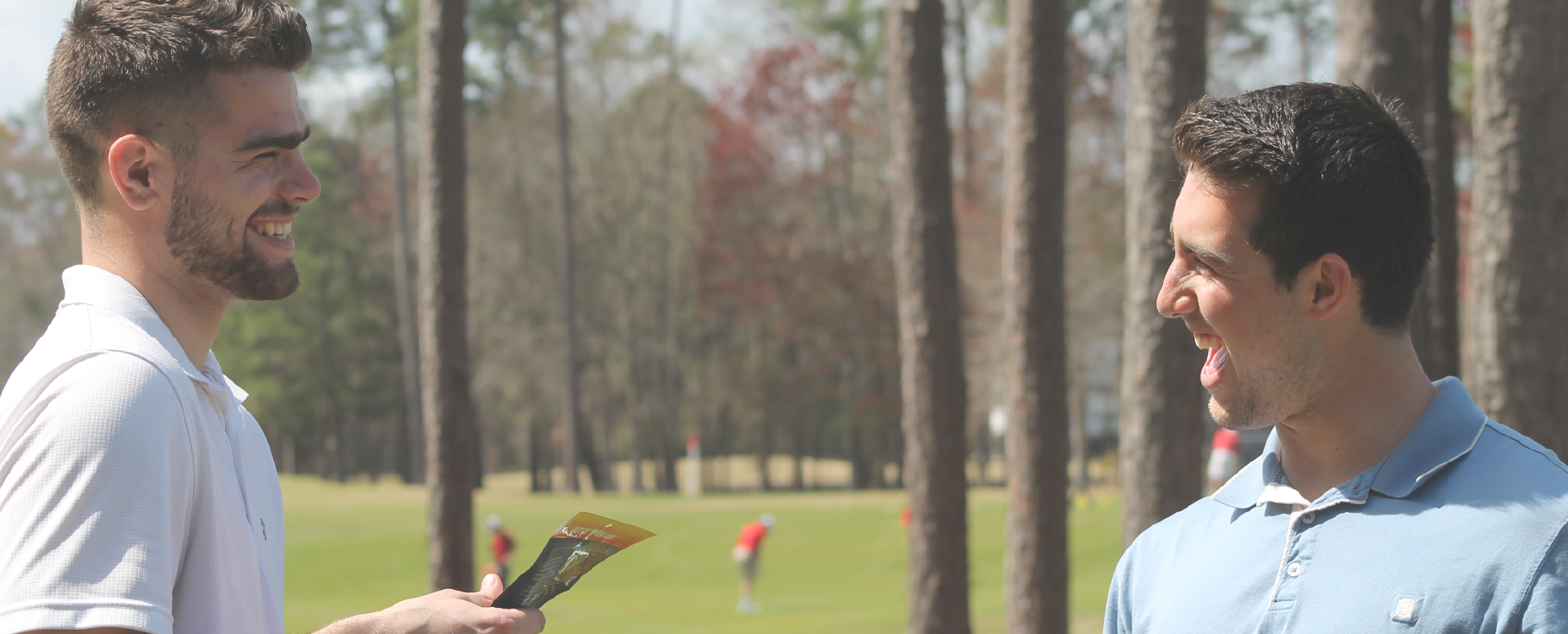 Chicago City Leader
Nextgengolf City Leaders are backbone of the City Tour. These leaders represent Nextgengolf locally in over 20 cities across the country, and work tirelessly to help us bring the best social golf experiences to you.
Mark Mclean
Chicago@nextgengolf.org
Mark McLean, Chicago's City Leader, is a Financial Analyst at a Chicago engineering firm. Originally from Cincinnati, Mark played varsity golf for St. Xavier High School and later played Club golf at Miami University (OH). Mark was a part of the City Tour Championship squad (Slice and Dice) that won at Cog Hill in the 2014 season, while also taking home the hardware in several NextGen events over the past two summers.
About the Chicago City Tour
Chicago golf has one of the oldest and most prominent golf histories of any city in the United States. The Chicago District Golf Association is one of the healthiest golf associations in the United States boasting over 80,000 members at 400 member clubs. If you are a young adult in Chicago, you have a number of options for Chicago Golf courses ranging from cheap municipal golf courses near the city to high-end private clubs such as Butler National and Chicago Golf Club if you can score an invite!