Chicago
The City Tour will run 7 team-based golf tournaments in Chicago for amateur golfers of all skill levels. Sign up your team or register as an individual today.
New to City Tour? Sign up for updates and take $10 off your first tournament!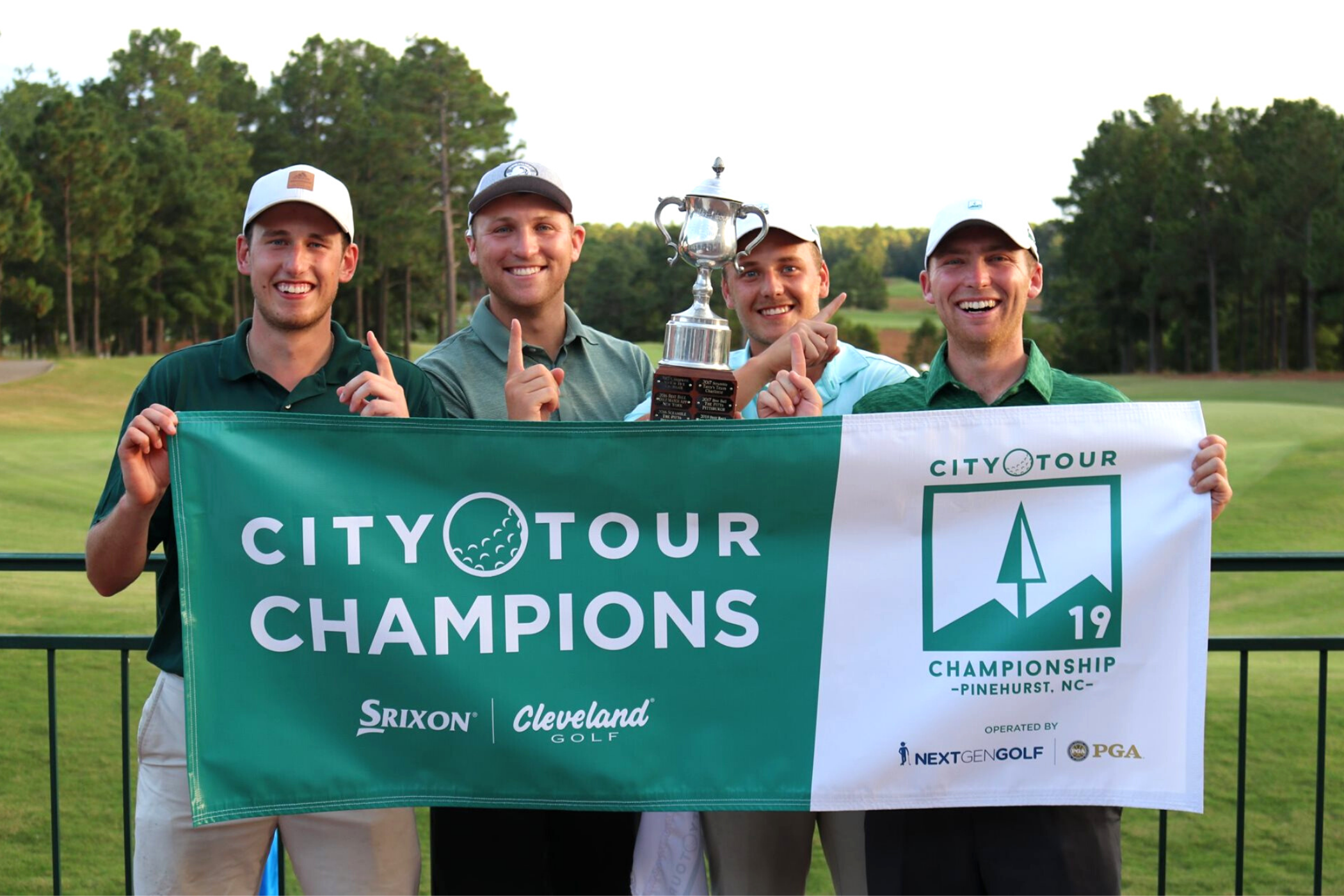 Tournament Schedule
Prices include cart, range, a sleeve of Srixon Z-Star balls, tee gifts, and awards. City Tour does not charge membership fees.
May 16
Blackwolf Run - River Course
Kohler, WI
Saturday, May 16th | 11:48 am
Winning Teams
Best Ball: Angel Alumni
Scramble: Spartans
Winning Pairs
Best Ball: Mtchell Russell & Daniel Johnson
Scramble: Ryan Kearns & Paul Difranco
Jul 12
Cog Hill Golf & Country Club - #4 Dubsdread
Lemont, IL
Sunday, Jul 12th | 10:30 am
$141.00
Only 5 days left!
Aug 1
Grand Geneva Resort
Lake Geneva, WI
Saturday, Aug 1st | 12:00 pm
$126.00
$106.00
Price increases on:

Jul 22nd
Aug 23
Cantigny GC
Wheaton, IL
Sunday, Aug 23rd | 12:40 pm
$127.00
$107.00
Price increases on:

Aug 13th
Sep 12
Harborside
Chicago, IL
Saturday, Sep 12th | 12:00 pm
$119.00
$99.00
Price increases on:

Sep 2nd
Oct 3
Saturday, Oct 3rd
More details coming soon!
Oct 17
The Glen Club
Glenview, IL
Saturday, Oct 17th | 12:00 pm
$146.00
$126.00
Price increases on:

Oct 7th
How it works
City Tour offers local and national competition with a low commitment—each city holds one weekend event (Saturday or Sunday) per month during the summer, and the best teams from both formats will qualify to represent their city at the City Tour Championship in the Fall. Our player base is made up of college teammates, co-workers, high school friends, former champions, golfers new to a city, and everything in-between. All swings are welcome.
Teams

Each team has 2–3 pairs. We'll help fill out your team if you don't have enough people, or match you to a team if you're signing up as a free agent.
Format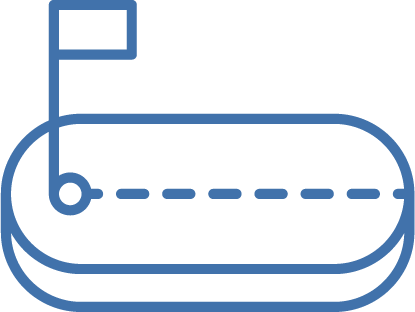 Decide how competitive you're feeling. The formats available are Best Ball (more serious) and Scramble (more relaxed).
Scoring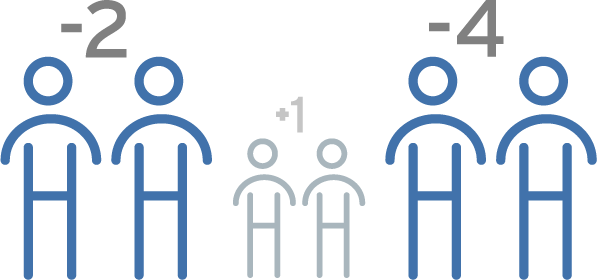 Final scores are tallied using scores from the two best pairs on your team. If your team does well enough, you'll qualify for the City Championship!
Format & Rules
Tournaments are based on team play rather than individual competition, and don't require handicaps. All events are sanctioned under USGA rules, although local course rules do apply. Please visit the
Rules and Eligibility
page for complete rules and eligibility information.
Cost
City Tour tournaments are held on Saturdays or Sundays at high-end public venues, semi-private, or private courses and cost between $75–$110 per event. There are no membership fees or additional costs for City Tour.
Promise
You can expect a professionally run event with great people and the opportunity to network with golfers 21 and older in your city.
Championship
The top teams in each format in each city will qualify for the City Tour Championship on labor day weekend. Teams may qualify for the City Championship with a Wild Card bid as well. Check out the
Rules and Eligibility
page for more information.
Awards
Top team and pair prizes. Longest drive and closest to pin contests. Cash prizes through optional skins game. Top teams qualify for the National Championship
Swag
All players receive a tee gift including a sleeve of Srixon Z-Star premium golf balls, tees, ball markers, and more.
Still have questions?
Click here
to view our FAQ, or feel free to contact Ben Tyler at ben@nextgengolf.org / (508) 641-5491
2020 City Tour Championship
December 4th - 6th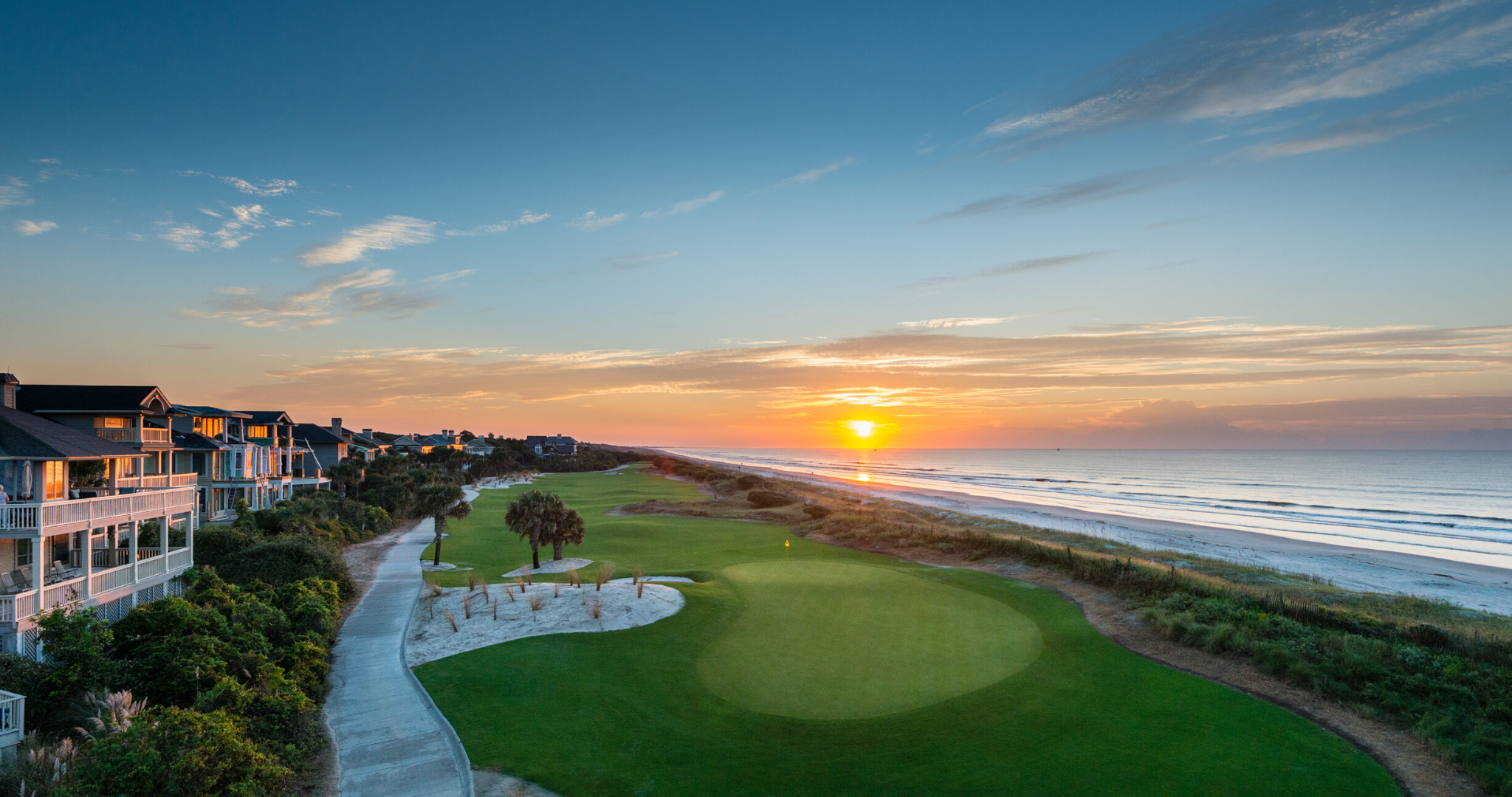 Kiawah Island Golf Resort
Kiawah Island, SC
2020 Top Teams
Scramble
| Position | Team Name | Points |
| --- | --- | --- |
| 1 | Spartans | 6 |
| 2 | Grip it & Sip it | 3 |
| 3 | Team Oracle | 1 |
Best Ball
| Position | Team Name | Points |
| --- | --- | --- |
| 1 | Angel Alumni | 6 |
| 2 | NewClubDub | 3 |
| 3 | Better looking every day | 1 |
Player Spotlight
Dan McCarthy
Chicago Team Contact
"The Chicago City Tour is a great way for my college buddies and me to keep the fun, competitive edge at some high-quality courses in the Chicagoland area. We really enjoyed competing in NCCGA tournaments while at school, but the City Tour provides us with a more relaxed environment to meet new people and play some golf post-graduation."
Chicago Teams
10 Foot Gimmie
Captain: Ricardo Garcia
Angel Alumni
Captain: Ryan Busey
Aqua Men
Captain: Colin Hanner
Arnie Palmies
Captain: Austin Garwood
Ay Brey Brey
Captain: Dan Mccarthy
Ay Brey Brey Deux
Captain:
Bankers and Shankers
Captain: Dominic Demicco
Banned from the Masters
Captain: Chas Kinzie
bence hoffman
Captain: Arthur Hoffman
Better looking every day
Captain: Jeff Laski
Big Dogs Never Sleep
Captain:
Brave Down
Captain: Mitch Russell
Brooks' Biceps
Captain: Drew Zickert
Caddyshackers
Captain: Matt Smith
Chicago Deloitte
Captain: Josh Pritzker
chili dipper
Captain: Bart Chmielecki
ChowChow
Captain: Zach Mcintosh
Cinderella Boys
Captain: Peter Berryman
Conville
Captain: Zach Roman
Cree
Captain: Brian Short
Dan McCallums Team
Captain: Daniel Mccallum
Degenerates
Captain: Adam Norton
Deloitte Chicago
Captain: Mihir Mullick
Dew Sweepers
Captain: Eric Hogenkamp
Dimpled Balls
Captain: Joel Rocha
DPBS
Captain: Jordan Lykowski
Drive4ShowPutt4Dough
Captain: Frank Pagone
Dude Wheres My Par
Captain: Joe Laporte
Eldrick's Lumber
Captain: Brendon Barclay
Fairway To Heaven
Captain: Paul Krantz ii
fore right
Captain: Christian Ocampo
Fore Some TnA
Captain: Andy Clarke
Go cubs Go
Captain: Ray Kesler
Golfnerdsrule
Captain: Scott Moehling
Gretzky's Daughter
Captain: Jackson Gorman
Grip It And Sip It
Captain: Mike Siamis
Grip it & Sip it
Captain: Joe Henrici
He Man Bogey Haters Club
Captain: Tom Lynn
Humongous Melonheads
Captain: Alexander Steagall
I like big putts and i cannot lie
Captain: Joey Tomczuk
ill Show You My 7 Iron
Captain:
Its All In The Hips
Captain: Richard Tanner
Jeskes squad
Captain: Jarrett Kreger
Kelpies Krew
Captain: Patrick Deters
Lanings
Captain: Brandon Laning
Logan's Team
Captain: Michael Galezio
long Drivers
Captain: Dan Scalzo
Member Guest Legend
Captain: Jeff Krol
Migos
Captain: Tyler Guest
Mori-Lax
Captain: Loren Laxamana
Nat Birdie Bro
Captain: Zachary Senger
NewClubDub
Captain: Scotty Rolf
No Foreplay
Captain: Sam Leibovitz
No Hobby
Captain: Brendan Chaves
Par Then Bar
Captain: Matt Koehler
Pipe Dr
Captain: Paul Difranco
Plants & Birdies Only
Captain: Nicholas Heyrman
Playing for Chubbs
Captain: Blake Harber
Put me down for a par
Captain: Thomas Coy
Randall Crew
Captain: Geoff Beck
Redmen
Captain: Andy Wojciechowicz
Red white and Birdie
Captain: Alec Hindman
RegionRats
Captain: Josh Jackowski
ReRack
Captain: Jacob Smiley
Riggs Lazy Eye
Captain: Michael Savage
Rough Riders
Captain: Pamela Roxas
Saints We Ain't
Captain: John Oconnor
Schoolboy Sandbaggers
Captain: Mark Mclean
Sean Squared
Captain: Sean Whitfield
Six Foot Gimmies
Captain: Devin Sloma
Smart Golf & Fitness
Captain: Blake Denney
Smit Happens
Captain: Jake Mastrangeli
Spartans
Captain: Austen Ikeler
Spotted Cows
Captain: Andrew Stineman
Srixon Or Die
Captain: Adam Gracik
Stephen's Team
Captain: Timothy Harwood
Steve Stricker Fan Club
Captain: Andrew Stineman
Stiff Shafts
Captain: Tom Gross
Team Blue
Captain: Gabriel Horas
Team Lance
Captain: Lance Dawson
Team Oracle
Captain: Brad Harmon
Team Purple Raiders
Captain: Matthew Hines
The average golf guys
Captain: Michael Hoffman
The Hawkeyes
Captain: Austin Wojtczak
The Jackson Four
Captain: Jackson Almond
The Loan Wolves
Captain: Cole Haupt
The more average golf guys
Captain: Nico Haeflinger
The Original Ball Busters
Captain:
The Stifmeisters
Captain: Bret Warren
The Top Men
Captain: Kevin Buzard
Thomas's Team
Captain: Thomas Rothwell
Tiagra Woods
Captain: Tyler Guest
Tin Cup
Captain: Joseph Fricke
Trouble with the Snap
Captain: Justin Wojtkowiak
Trunk Slammers
Captain: Kevin Mceneany
Very Good Golf C
Captain: Brandon Reichel
Where's Faldo
Captain: Michael Sullivan
Who's Your Caddy
Captain: Kevin Gunkel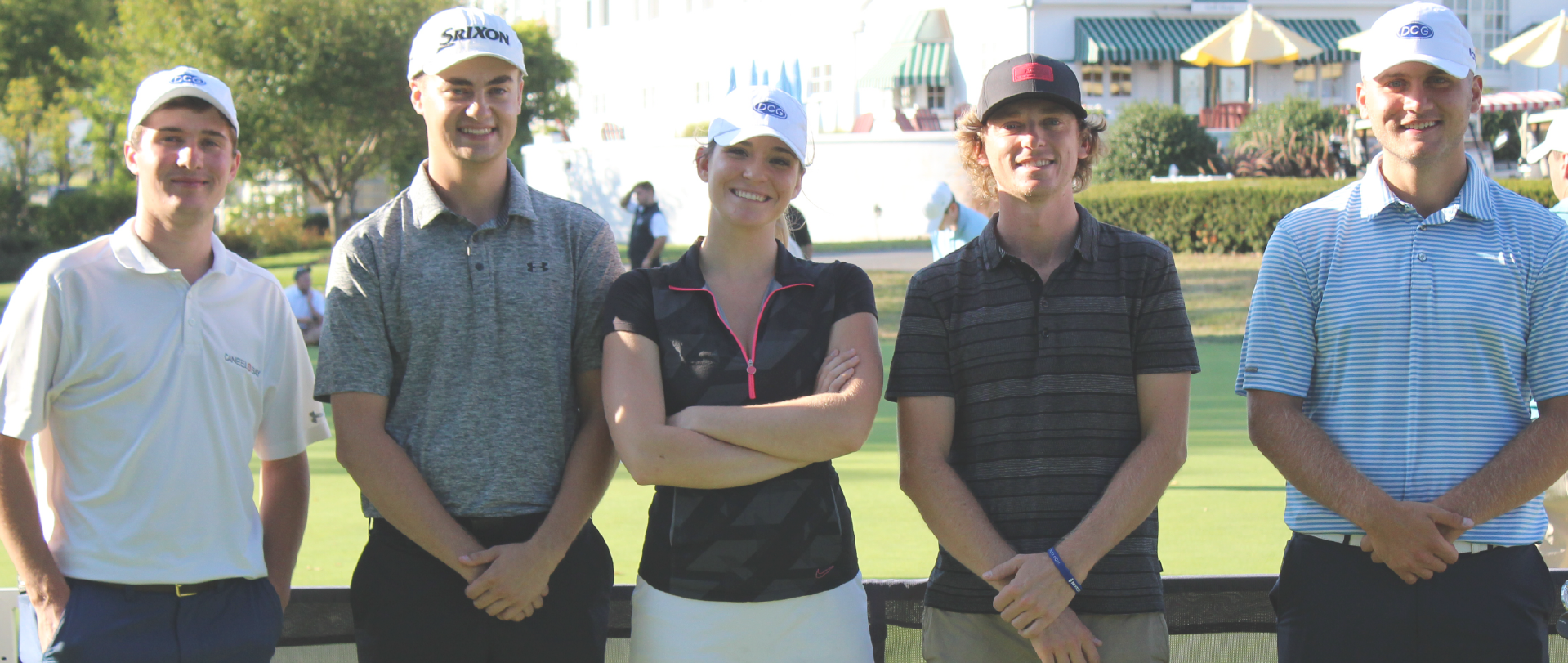 Chicago City Ambassador
Nextgengolf City Ambassadors are backbone of the City Tour. These leaders represent Nextgengolf locally in over 20 cities across the country, and work tirelessly to help us bring the best social golf experiences to you.
Andrew Schubert
Chicago@nextgengolf.org
Andrew Schubert is the City Ambassador for Chicago and is looking forward to a great City Tour season. Andrew is a Category Manager working for James Hardie Building Products, which is a manufacturer of fiber cement siding and trim. He has been playing golf for most of his life, and have always had a passion for the game. He grew up in Metro Detroit and attended Michigan State University, where he majored in Supply Chain Management and was the co-founder of the Michigan State Club Golf Organization. He moved to the greater Chicago area right out of college and have since called it home!
About the Chicago City Tour
Chicago golf has one of the oldest and most prominent golf histories of any city in the United States. The Chicago District Golf Association is one of the healthiest golf associations in the United States boasting over 80,000 members at 400 member clubs. If you are a young adult in Chicago, you have a number of options for Chicago Golf courses ranging from cheap municipal golf courses near the city to high-end private clubs such as Butler National and Chicago Golf Club if you can score an invite!