Cincinnati
The City Tour will run 7 team-based golf tournaments in Cincinnati for amateur golfers of all skill levels.
Sign up your team or register as an individual today.
Stay Informed and Save $10!
New to City Tour? Sign up for updates and take $10 off your first tournament!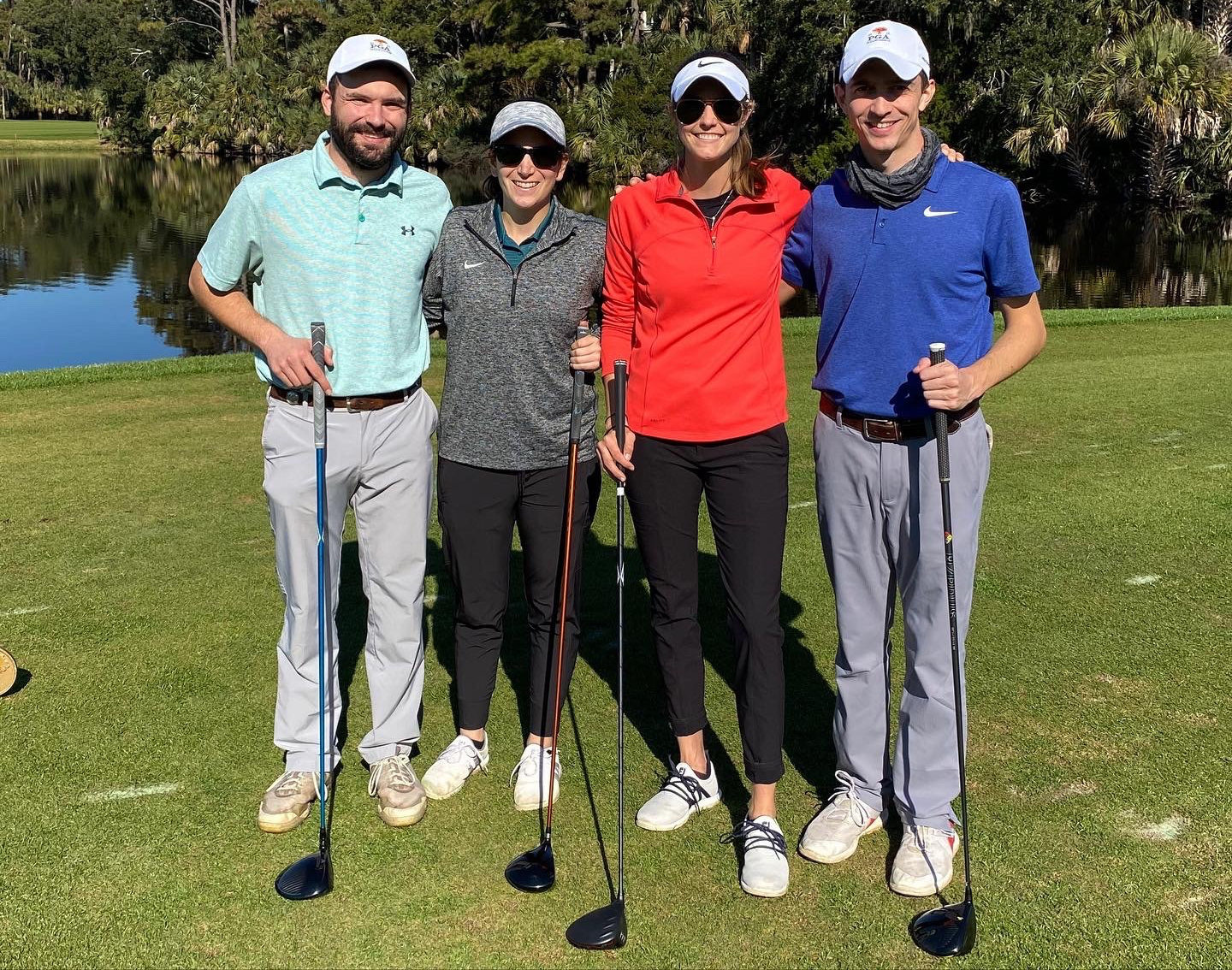 Prices include cart, range, a sleeve of Srixon Z-Star balls, tee gifts, and awards. City Tour does not charge membership fees.
Clovernook Country Club
Cincinnati, OH
Saturday, Apr 16th | 1:30 pm
Winning Teams
Scramble: Cabana
Winning Pairs
Scramble: Dave Sargent & Jesse Schutte
Walden Ponds Golf Course
Hamilton, OH
Sunday, May 15th | 12:30 pm
Winning Teams
Scramble: The Spieth Who Shagged Me
Winning Pairs
Scramble: Josh Bostwick & Connor Lafavre
Stonelick Hills Golf Course
Batavia, OH
Sunday, Jun 12th | 12:00 pm
Winning Teams
Scramble: The Spieth Who Shagged Me
Winning Pairs
Scramble: Josh Rinear & Austin goodridge
Heatherwoode Golf Club
Springboro, OH
Sunday, Jul 24th | 1:00 pm
Winning Teams
Scramble: Gippers
Winning Pairs
Scramble: Eric Enz & Noah Zimmerlin
Ivy Hills Country Club
Cincinnati, OH
Saturday, Aug 20th | 1:00 pm
$129.00
Only 5 days left!
Legendary Run Golf Club
Cincinnati, OH
Sunday, Sep 18th | 11:06 am
$107.00
$87.00
Price increases on: Sep 8th
TPC River's Bend
Maineville, OH
Saturday, Oct 15th | 1:00 pm
$172.00
$152.00
Price increases on: Oct 5th
How it works
City Tour offers local and national competition with a low commitment—each city holds one weekend event (Saturday or Sunday) per month during the summer, and the best teams from both formats will qualify to represent their city at the City Tour Championship in the Fall. Our player base is made up of college teammates, co-workers, high school friends, former champions, golfers new to a city, and everything in-between. All swings are welcome.

Teams
Each team has 2–3 pairs. We'll help fill out your team if you don't have enough people, or match you to a team if you're signing up as a free agent.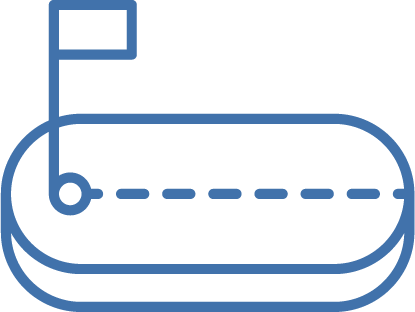 Format
Decide how competitive you're feeling. The formats available are Best Ball (more serious) and Scramble (more relaxed).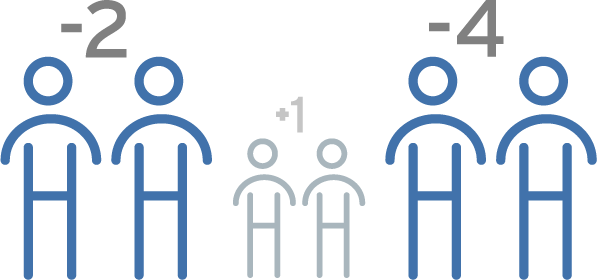 Scoring
Final scores are tallied using scores from the two best pairs on your team. If your team does well enough, you'll qualify for the City Championship!
FORMAT & RULES
Tournaments are based on team play rather than individual competition, and don't require handicaps. All events are sanctioned under USGA rules, although local course rules do apply. Please visit the Rules and Eligibility page for complete rules and eligibility information.
CHAMPIONSHIP
The top teams in each format in each city will qualify for the City Tour Championship on labor day weekend. Teams may qualify for the City Championship with a Wild Card bid as well. Check out the Rules and Eligibility page for more information.
COST
City Tour tournaments are held on Saturdays or Sundays at high-end public venues, semi-private, or private courses and cost between $75–$150 per event. There are no member- ship fees or additional costs for City Tour.
AWARDS
Top team and pair prizes. Longest drive and closest to pin contests. Cash prizes through optional skins game. Top teams qualify for the National Championship
PROMISE
You can expect a professionally run event with great people and the opportunity to network with golfers 21 and older in your city.
SWAG
All players receive a tee gift including a sleeve of Srixon Z-Star premium golf balls, tees, ball markers, and more.
STILL HAVE QUESTIONS? CLICK HERE TO VIEW OUR FAQ OR CONTACT Matthew Thompson at thompson@nextgengolf.org / (617)-453-8732
2022 City Tour Championship
December 10th - 11th
Sea Island Golf Resort
Sea Island, GA
Championship Details
David Wright
City Tour Team Captain
"City Tour has given me a lot of opportunity to network with people not only for the game of golf, but friendships and just getting the opportunity to meet different teams/players across the country. Qualifying for nationals was a great experience and I wouldn't have got that opportunity if it wasn't for local Cincinnati City tour."
2022 Top Teams
Scramble
| Position | Team Name | Points |
| --- | --- | --- |
| 1 | The Spieth Who Shagged Me | 12 |
| 2 | Gippers | 9 |
| T3 | The putt pirates | 6 |
3 PUTT CHUMPS
Captain: Nicholas Adams
50 BY 60
Captain: Dennis Summerlot
ACE IN THE HOLE
Captain: Michael Burkhardt
AINT NO HOBBY
Captain: Josh Johns
ANGRY BIRDIES
Captain: Josh Hotze
BAD BOYS
Captain: Beau Adkins
BALLZ CORP
Captain: Brandon Zureick
BALLZ TO THE WALZ
Captain: Matthew Walz
BATTLE BIRDIES
Captain: John Black
BEERS BEFORE BIRDIES
Captain: Andrew Booth
BIRDS OF WAR
Captain: Greg Mott
BOGEY BAGGERS
Captain: Ryan Taylor
BUNKER BOYS
Captain: Daniel Kahn
BUSHWOOD COUNTRY CLUB
Captain: Ryan Higgins
CABANA
Captain: Josh Schweinfurth
CANNOT PAR ANYTHING
Captain: Tim Volpenhein
CARL'S TEAM
Captain: Charlene Polege
CATS BY 90
Captain: Autumn King
CHASE VOSHELLS TEAM
Captain: Chase Voshell
CINCY AGENTS
Captain: Matt Gerding
CINCY BUCKEYES
Captain: Waly Reyes
CINCY NORTH
Captain: Zack Resetar
CINCYS FINEST
Captain: Lee House
CINCY SKYLINE
Captain: Jeff Leshner
CINCYSLINGERS
Captain: Charles Millitzer
COLUMBUS BUSH WACKERS
Captain: Kyle Mccormack
CONNOR'S TEAM
Captain: Jim Lambert
COVID-513
Captain: Brendon Dunigan
DANGLE SNIPE CELLY
Captain: Brian Pitcher
DELOITTE CINCINNATI 1
Captain: Ross Krapfel
DELOITTE CINCINNATI 2
Captain: Chadeau Wilson
DENTISTS TO THE STARS
Captain: Pat Reardon
DEVOUDOO
Captain: Travis Wilson
DIAMONDS IN THE ROUGH
Captain: Makenna Jones
DOUG'S TEAM
Captain: Scott Hunt
DREAM TEAM ELITE
Captain: Jordan Knecht
EAGLE HUNTERS
Captain: Mike Raulston
ELBOW RIP-A -ROOSKIS'S
Captain: Jacob Abbott
ENTER SANDMAN
Captain: Scott Flaherty
FORE HORSEMEN
Captain: Matthew Robben
GIMMES AND ZYNNIES
Captain: Noah Marshall
GIPPERS
Captain: Aaron Kroener
GOLFBALLERS
Captain: Paighton Masterson
GOLFBOYS
Captain: Stephen Wagner
GOLFBOYZ
Captain: Adam Lewis
GOLF PRODIGIES
Captain: Sean Lantry
GRIP IT AND SIP IT
Captain: Scott Siener
GRIP N RIP
Captain: Brandon Turner
GUM CHEWERS
Captain: Mack Hoban
HEAT IS ON
Captain: Kyle Dewitt
HENKELS
Captain: William Clements
HIT BOMBS WHEEL MOMS
Captain: Ben Johnson
HOLE FILLERS
Captain: Eric Enz
HOW MUCH FOR A VIJAY
Captain: Derek Moore
IN MEMORY OF FRANK SAMPLES
Captain: Tony Darmour
INTERLOPER
Captain: Bill Katanik
IT OPENS UP OVER THERE
Captain: Eric Richmond
IZZ AWN
Captain: Matt Owens
JACOB'S TEAM
Captain: Jacob Bierman
JUSTINS TEAM
Captain: Justin Lenczicki
LIFE HACKS
Captain: Alec Schramm
MIAMI UNIVERSITY
Captain: Joshua Mccoy
MIGHTY DUCKS
Captain: Jordan Sayatovic
NO1 BALLS IN GOLF
Captain: Ryan Koehlke
ONE BEER
Captain: Danny Marble
OPENS UP OVER THERE
Captain: Bryan Duvall
PETER SCHMIDTS BOGEYS
Captain: Brien Dulle
PHILTHLY FLYERS
Captain: Pj Greene
PHIL WAS THERE
Captain: David Frey
PLUS 4
Captain: Robin Ashworth
PRECISION PRO
Captain: Clay Hood
QUEEN CITY AGENTS
Captain: Ross Krapfel
RILEYS WORLD
Captain: Drew Horn
RIPS-N-CHIPS
Captain: Ryan Chitwood
ROBERT'S TEAM
Captain: Robert Saxe
SETHS TEAM
Captain: Seth Kahle
SHOOTER MAGOWAN
Captain: Simran Magowan
SLICE AND DICE
Captain: Brendan Keating
SPCP
Captain: Carmela Simon
SYCAMORE SCRAMBLERS
Captain: Jonathan Peirson
TEAM TRUMP PENCE
Captain: Austin Sipe
TEAM ZIMMER
Captain: Brandon Zimmer
TEWSAMS
Captain: Wendell Tewmey
THE BIRDIEBOYS
Captain: Brian Pero
THE BOGEYMEN
Captain: Mark Kinney
THE CHICKEN MCBEEFYS
Captain: Zach Kimmett
THE CREW
Captain: Matthew Bitter
THE GIPPERS
Captain: Aaron Kroener
THE HOLE HUNTERS
Captain: Jake Alexander
THE PUTT PIRATES
Captain: Jason Link
THE SHAFT-SHANK REDEMPTIONS
Captain: Travis Frasher
THE SPIETH WHO SHAGGED ME
Captain: Tyler Smith
WEAPONS OF GRASS DESTRUCTION
Captain: Sadie Pan
WEEKEND WARIORS
Captain: Rick Doane
WHO'S YOUR CADDY
Captain: Steven Crosley
WILDCAR
Captain: Blake Knapp
XTOWNNASTYBOYS
Captain: David Wright
ZACH'S TEAM
Captain: Zach Roggenkamp

Cincinnati City Ambassador
Nextgengolf City Ambassadors are backbone of the City Tour. These leaders represent Nextgengolf locally in over 20 cities across the country, and work tirelessly to help us bring the best social golf experiences to you.
Josh Johns
Cincy@nextgengolf.org
Josh is the City Ambassador in Cincinnati and is an avid golfer. He is looking forward to the new season. Josh hopes to have the tournaments run well and be fun for all participants.
About the Cincinnati City Tour
The Cincinnati golf scene boasts an abundance of private and public courses, providing an atmosphere where all players are welcome. Young professionals have great options with affordable private clubs, GolfNow rates at some of the top public tracks, and the Cincinnati City Tour for summer competition. From exclusive courses like Camargo Club to public accessible courses like Stonelick Hills, Cincy golf provides a great opportunity for golfers 9 months of the year.