Colonial Region
---
Spring 2019 Tournaments
Regional
Tournament
1
Ford's Colony Country Club At Williamsburg
240 Fords Colony Dr
Williamsburg, VA - 23188-6412
Mar 23, 2019 1:00 pm
Mar 24, 2019 9:30 am
Competing Teams
Compete
Regional
Tournament
2
The Resort At Glade Springs
255 Resort Dr
Daniels, WV - 25832-9046
Apr 6, 2019 12:00 am
Apr 7, 2019 10:00 am
Competing Teams
Compete
FALL 2018 NATIONAL TOURNAMENTS
National Championship
Barefoot Resort
Myrtle Beach, SC
November 16th - 18th
The Fall 2018 National Championship is headed to Barefoot Resort in Myrtle Beach, where 224 of the top club golfers across the country will test their skills. Grand Canyon University took home the National Championship trophy during the Spring 2018 championship and will be looking to defend its title.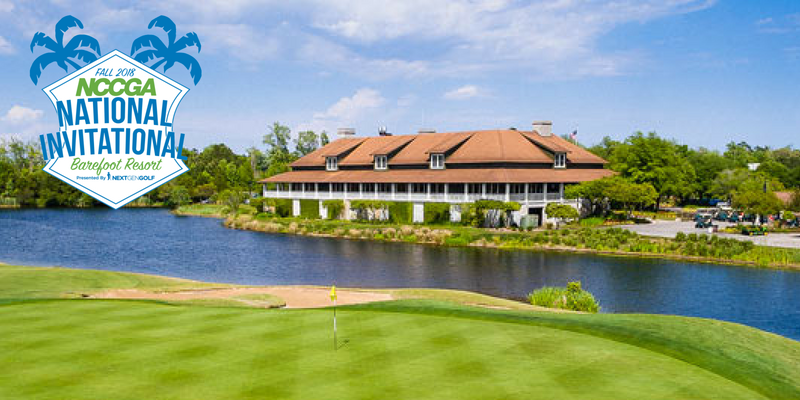 National Invitational
Barefoot Resort
Myrtle Beach, SC
November 16th - 18th
The Fall 2018 National invitational will give 120 club golfers the chance to compete on a national stage, with a trip to the Spring 2019 National Championship on the line for the winner. Players and teams that compete in only one regional tournament will be eligible to qualify.
Interested in competing in the Colonial Region? Request Info!
Virginia Tech Club Golf President
"Club golf allows our team to be able to continue our competitive play in college and against other schools, as well as earn the respect of our peers for being a part of something bigger than just simply recreation."
Regional Coordinator
Charles Grubbs
Regional Coordinator from Virginia Polytechnic Institute and State University
colonial@nccga.org

@NCCGA
Hi I'm Charles "Chase" Grubbs and I am a junior at Virginia Tech. I am a business management major minoring in science, engineering and law. I'm from Farmville, Virginia and I spend my free time golfing and hunting.
History
The Colonial Region was established in the Spring of 2014 when the Capitol Region outgrew itself. The Region will feature 12 schools this semester making it one of the largest in the NCCGA. James Madison has claimed three out of the last six titles, which included eventual top 10 finishes at The Spring 2016 and Fall 2016 National Championships. Liberty, Virginia, and Virginia Tech each have claimed one title. In the Spring of 2017, Liberty finished in the top 10 during their first appearance at nationals. The Colonial Region should continue to be one of the more competitive regions in the NCCGA, as it feeds into Zone #4 of nationals qualifying starting in the fall of 2017. Virginia Tech and UVA both played in the weather shortened National Championship at Paiute in Las Vegas. VT earned a T3 finish at +9 and UVA finished in 14th! In the spring of 2018, three teams made the trip to St. Louis to play at Nationals, those teams being VT, JMU, and Liberty. VT and JMU both earned a chance to play in the Championship at Norwood Hills CC and Liberty had a chance to play in the second ever NIT over at Bogey Hills CC. In the Fall 2018 National Championship at Barefoot Golf Resort In Myrtle Beach, SC, we had UVA make the trip and finish in 9th with a team score of 764 and in the National Invitational, we had James Madison come to their second straight nationals and finishing with a team score of 804.