Dc
The City Tour will run 6 team-based golf tournaments in Dc for amateur golfers of all skill levels.
Sign up your team or register as an individual today.
Stay Informed and Save $10!
New to City Tour? Sign up for updates and take $10 off your first tournament!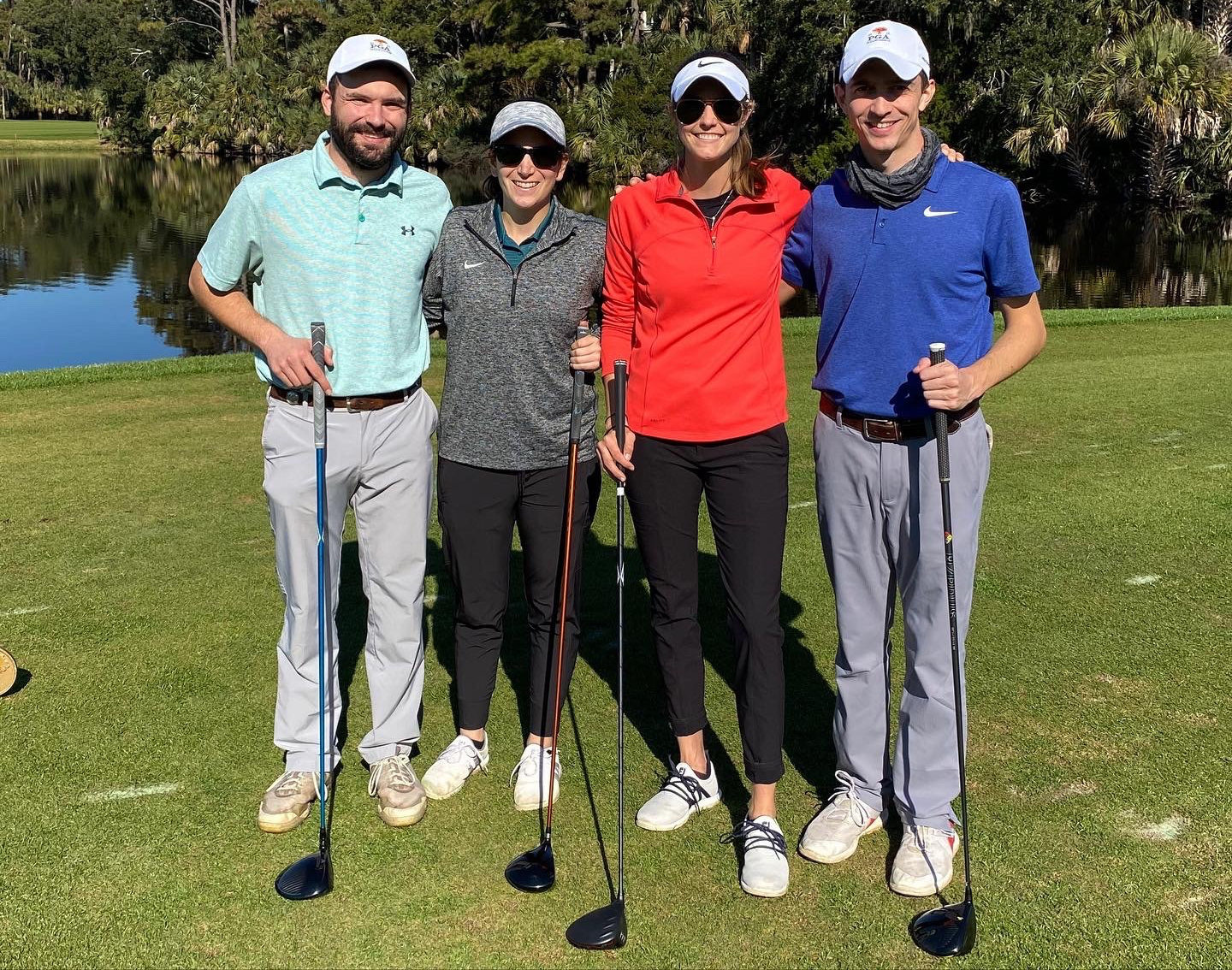 Prices include cart, range, a sleeve of Srixon Z-Star balls, tee gifts, and awards. City Tour does not charge membership fees.
Chantilly National Golf & Country Club
Centreville, VA
Sunday, May 1st | 1:00 pm
Winning Teams
Best Ball: Baby Got BACC
Scramble: Shake and Bake
Winning Pairs
Best Ball: Colyn Irvine & Tony Moretti
Scramble: Andrew Schiano & Tim Lowe
Raspberry Falls Golf & Hunt Club
Leesburg, VA
Saturday, Jun 11th | 12:00 pm
Winning Teams
Best Ball: Dartski's
Scramble: Shake and Bake
Winning Pairs
Best Ball: Greg Stavrou & Matt Corcoran
Scramble: Andrew Schiano & Tim Lowe
1757 Golf Club
Dulles, VA
Sunday, Jul 10th | 11:00 am
Winning Teams
Best Ball: M&J Players Club
Scramble: Shake and Bake
Winning Pairs
Best Ball: Greg Stavrou & Chris Kozler
Scramble: William Jones & Mark Jones
Country Club at Woodmore
Mitchellville, MD
Saturday, Jul 30th | 1:00 pm
Winning Teams
Best Ball: The Bladed Iron
Scramble: Shake and Bake
Winning Pairs
Best Ball: Greg Stavrou & Sam Gray
Scramble: Brian Tran & Kevin Clinton
Lake Presidential Golf Club
Upper Marlboro, MD
Saturday, Aug 27th | 1:00 pm
$129.00
$109.00
Price increases on: Aug 17th
The Golf Club At Lansdowne
Lansdowne, VA
Sunday, Sep 25th | 11:00 am
$210.00
$190.00
Price increases on: Sep 15th
How it works
City Tour offers local and national competition with a low commitment—each city holds one weekend event (Saturday or Sunday) per month during the summer, and the best teams from both formats will qualify to represent their city at the City Tour Championship in the Fall. Our player base is made up of college teammates, co-workers, high school friends, former champions, golfers new to a city, and everything in-between. All swings are welcome.

Teams
Each team has 2–3 pairs. We'll help fill out your team if you don't have enough people, or match you to a team if you're signing up as a free agent.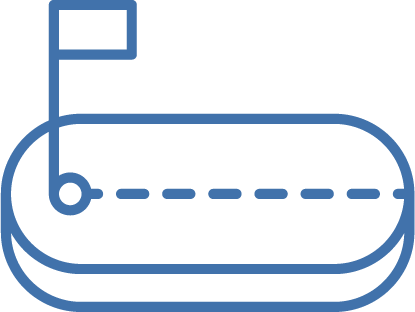 Format
Decide how competitive you're feeling. The formats available are Best Ball (more serious) and Scramble (more relaxed).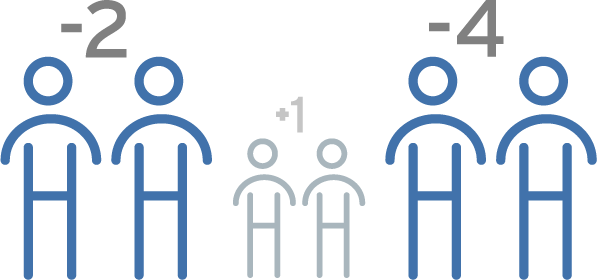 Scoring
Final scores are tallied using scores from the two best pairs on your team. If your team does well enough, you'll qualify for the City Championship!
FORMAT & RULES
Tournaments are based on team play rather than individual competition, and don't require handicaps. All events are sanctioned under USGA rules, although local course rules do apply. Please visit the Rules and Eligibility page for complete rules and eligibility information.
CHAMPIONSHIP
The top teams in each format in each city will qualify for the City Tour Championship on labor day weekend. Teams may qualify for the City Championship with a Wild Card bid as well. Check out the Rules and Eligibility page for more information.
COST
City Tour tournaments are held on Saturdays or Sundays at high-end public venues, semi-private, or private courses and cost between $75–$150 per event. There are no member- ship fees or additional costs for City Tour.
AWARDS
Top team and pair prizes. Longest drive and closest to pin contests. Cash prizes through optional skins game. Top teams qualify for the National Championship
PROMISE
You can expect a professionally run event with great people and the opportunity to network with golfers 21 and older in your city.
SWAG
All players receive a tee gift including a sleeve of Srixon Z-Star premium golf balls, tees, ball markers, and more.
STILL HAVE QUESTIONS? CLICK HERE TO VIEW OUR FAQ OR CONTACT Matthew Thompson at thompson@nextgengolf.org / (617)-453-8732
2022 City Tour Championship
December 10th - 11th
Sea Island Golf Resort
Sea Island, GA
Championship Details
Olivia de Fouchier
DC City Tour Free Agent
"I was so excited when I discovered that there was a DC City Tour. I'm only here for the summer which makes it hard for me to find people to play with. Not only has DC City Tour enabled me to maintain competitive golfing, I have been able to meet great people in DC! The golf courses we play at are great ones in the area and organization is on point!"
2022 Top Teams
Scramble
| Position | Team Name | Points |
| --- | --- | --- |
| 1 | Shake and Bake | 24 |
| 2 | The Long Balls | 7 |
| T3 | Zero Putts Given | 3 |
Best Ball
| Position | Team Name | Points |
| --- | --- | --- |
| 1 | Dartski's | 9 |
| T2 | The Bladed Iron | 6 |
| T2 | Baby Got BACC | 6 |
788 LIFERS
Captain: Drew Tsitos
ACCOUNTING BROS
Captain: Alex Hume
AC GOGGLES
Captain: Tanner Nelson
AIN'T NO HOBBY
Captain: Tyler Dittmer
BABY GOT BACC
Captain: Jay Brown
BAD NEWS JER BEARS
Captain: Zach Rickers
BETTER THAN MOST
Captain: Jordan Kocuba
BLOCKHEADS
Captain: Walt Albee
BOGEY BOYZ
Captain: David Rawlins
BREAKFAST BALLERS
Captain: Chad Harris
BUTTERCUTS
Captain: Mike Nowicki
CHANTILLY BOMB SQUAD
Captain: Brian Kelly
CHUBBS PETERSON MEMORIAL AWAY TEAM
Captain: Justin Braden
CHUBB'S RIGHT HAND MAN
Captain: Michael Perkins
CINDERELLA BOYS
Captain: Garrett Fogle
CLOUDKICKERS
Captain: Edwin Garzon
CLOUGHBROS
Captain: Will Clougherty
COLYN'S TEAM
Captain: Colyn Irvine
CONGRESSIONAL GOLF ASSOCIATION
Captain: Lewis Myers
CURRY MAGIC
Captain: Patrick Curry
DA BRUDDAS
Captain: Zachary Buerger
DARTSKI'S
Captain: Greg Stavrou
DELOITTE
Captain: Blake Covington
DELOITTE ARLINGTON
Captain: Ryan Delaney
DELOITTE ARLINGTON 2
Captain: Bagya Wanniachchige
DELOITTE MCLEAN
Captain: Ryan Gulino
DESIGNATED DRIVERS
Captain: Sean Tilliard
DIRTY MIKE AND THE BOYS
Captain: David Athenson
DREW'S TEAM
Captain: Drew Gallagher
DROP GOLFERS
Captain: Chris Tomilson
DUDE WHERE'S MY PAR
Captain: Devin Walsh
DUKES THAT GOLF
Captain: Jamie Haufler
E NEL BUCO
Captain: Chris Van jura
FAIRWAYS AND FUTBOL
Captain:
FAIRWAY TO HEAVEN
Captain: Alex Stahl
FORCED CURRY
Captain: Ross Krapfel
FOREPLAYERS
Captain: Greg Byerly
FRINGE GUYS
Captain: Connor Grady
FULL SEND
Captain: Johnny Garstka
GENTLEMANS 7
Captain: Tyler Mckee
GIRTHY BOYZ
Captain: Casey Rudd
GOLFING FOR DUMMIES
Captain: Daniel White
GOLFING IS FORE FUN A
Captain: Bill Jackson
GOLFING IS FORE FUN B
Captain: William Jackson
GO TO SLEEP
Captain: Jason Shin
HERMAN'S TEAM
Captain: Herman Leybovich
HHAS
Captain: Martin Beadle
HIGHLANDERS
Captain: Matt Janssen
HONEYBE SLICING
Captain: Eric Wolfe
IT OPENS UP OVER THERE
Captain: John Falvey
JUST A PUTT
Captain: Arslan Ehsan
KYLE'S BROOKSIES
Captain: Mark Bagin
LEFT SWINGERS
Captain: Steven Coyle
LET'S GO LET'S GO
Captain: Eric Wolfe
LET'S GO LET'S GO 2
Captain: Jason Yarborough
LOCAL KNOWLEDGE
Captain: Ethan Zimman
LONG LOST COUSINS
Captain: Jeffrey Sedor
LU FLAMES
Captain: Deven Joss
MAGA GOLF
Captain: Zach Aziz
MCARDLE FERDA WIN
Captain: Tema Masters
MICHAEL'S TEAM
Captain: Matt Mcjunkin
M&J PLAYERS CLUB
Captain: Mitul Pattni
MONEY SHOT
Captain: Gustavo Leal
MULLIGANS ISLAND
Captain: Harrison Folk
NATTY BOYS
Captain: Dylan Green
NEAL'S TEAM
Captain: James Malato
NO 1 BALLS IN GOLF
Captain: Chris Boutilier
NOVA 3 PUTTS
Captain: Tyler Small
OAKTON RAIDERS
Captain: Jerry Guido
OLD MAN CLUB TEAM
Captain: Michael Barber
PAR 69
Captain: Christopher Baer
PBCC
Captain: Daniel Longhurst
POOPIN AT WORK
Captain: Chad Browning
POTOMAC AGENTS
Captain: Samuel Banks
PROBATION BOYS
Captain: James Steele
PTI GOLF TEAM
Captain: Chibundu Nnake
PUT IT ON THE BOARD
Captain: Rj Diokno
RICH MONEY
Captain: Felicita Rich
ROUGH AROUND THE EDGES
Captain: Morgan Mccaffrey
SATURDAYS ARE FOR THE BIRDIES
Captain: Colt Johnson
SCRAMBLE
Captain: Alex Nasher
SHAKE AND BAKE
Captain: Tim Lowe
SHANKOPATAMI
Captain: Matthew Bly
SHOOTER MCGAVIN
Captain: Gordon Gunn
SINGH VIJAY SINGH
Captain: Eric Lee
SMASH BROS
Captain: Christian Espinoza
SONS OF JOHN DALY
Captain: Christopher Watson
STOOS'S CABOOSES
Captain: Steve Aanstoos
SULTAN OF SWING
Captain: Justin Braden
SUNNY SIDE UP
Captain: Emmash Sudusinghe
SUSHI ROLLERS
Captain: Wasut Chuasiriporn
SWINGSTYLE
Captain: Dave Lughermo
TEAM CAPITALS
Captain: Christopher Scott
TEAM DELISI
Captain: Richard Delisi
TEAM FAUST
Captain: Patsy Dinuzzo
TEAM FIREBALL
Captain: Brice Alexander
TEAM FRIDAY BEERS
Captain: Grant Horun
TEAM GABBY
Captain: Pat Tye
TEAM GPENTERPRISES
Captain: Dean Padden
TEAM KR
Captain: Robert Rowlett
TERPS
Captain: Grant Johnson
THAT'S A GIMME
Captain: Elliot Greene
THE BALL WASHERS
Captain: Michael Aquila
THE BLADED IRON
Captain: Brad Jankowski
THE BUILTERS
Captain: Dan Jackson
THE CREST
Captain: Edwin Coreas
THE FORE-GY
Captain: Jc Nunez
THE GOLFERS
Captain: Will Sroka
THE LONG BALLS
Captain: William Jones
THE PRICE IS WRONG
Captain: Seth Rabinovitz
THIS IS A PROVISIONAL
Captain: Andrew George
THOSE AREN'T PILLOWS
Captain: Dan Huynh
TOO MUCH TUNA
Captain: Evan Fowler
TRAVELLING HACKERS
Captain: David Larsen
TULANE CLUB GOLF
Captain: Chandler Simon
TURN DOG
Captain: Bryan Feldman
UP AND DOWN BAD
Captain: Nick Furbee
WACO BRIGADE
Captain: Gil Griffin
WASHINGTON GOLFBALL TEAM
Captain: Gahr Lessner
WEAPONS OF GRASS DESTRUCTION II
Captain: Chad Thornberry
WINDREITER
Captain: Kevin Wei
WOODS AND PUTTERS
Captain: Ken Kanzawa
YEETERS
Captain: Dhwanil Patel
ZERO PUTTS GIVEN
Captain: David Heller

Dc City Ambassador
Nextgengolf City Ambassadors are backbone of the City Tour. These leaders represent Nextgengolf locally in over 20 cities across the country, and work tirelessly to help us bring the best social golf experiences to you.
Grant Horun
DC@nextgengolf.org
Grant is our City Ambassador for DC and has been playing in City Tour for the past few years. He is excited to run events for the City Tour and looking forward to the National Championship!
About the Dc City Tour
Golf in DC as a young adult can be quite difficult due to the high costs of greens fees at public facilities and getting to the course outside the city. DC Golf has a lot of potential for young adults given it boasts one of the largest millennial golf populations in the US and significant wealth in the city. If you are lucky, try to get invited to one of the high-end private golf courses in the area such as Congressional or Trump National Golf Club.