Denver
The City Tour will run 5 team-based golf tournaments in Denver for amateur golfers of all skill levels.
Sign up your team or register as an individual today.
Stay Informed and Save $10!
New to City Tour? Sign up for updates and take $10 off your first tournament!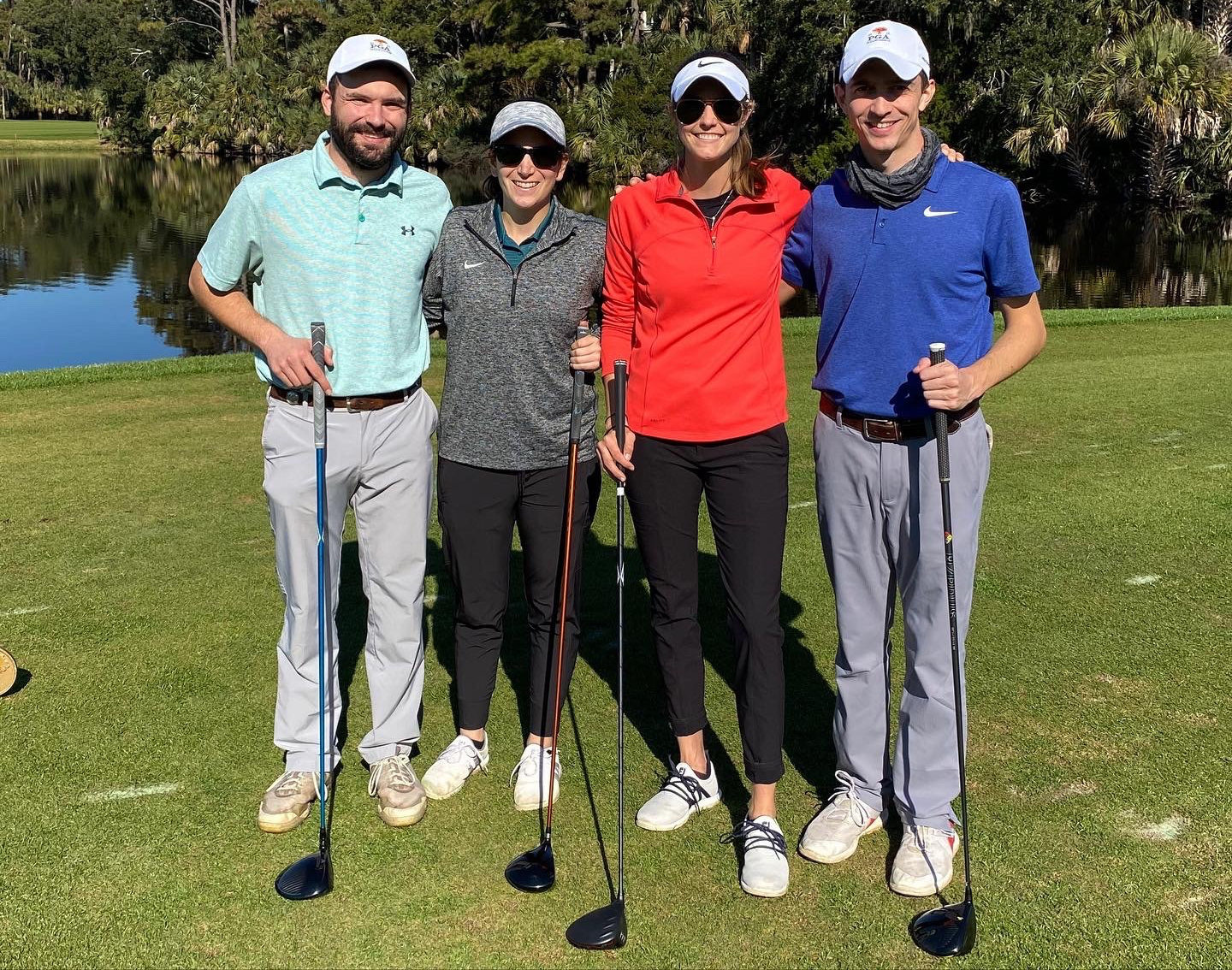 Prices include cart, range, a sleeve of Srixon Z-Star balls, tee gifts, and awards. City Tour does not charge membership fees.
Raccoon Creek Golf Course
Littleton, CO
Sunday, May 1st | 10:00 am
Winning Teams
Scramble: ParteeBoyz
Winning Pairs
Scramble: Kyle Revall & Chad Heeter
The Black Bear Golf Club
Parker, CO
Sunday, Jun 5th | 12:42 pm
Winning Teams
Best Ball: Tour Sauce
Scramble: WYLD1
Winning Pairs
Best Ball: Donald Dart & Jeff Hillis
Scramble: Justin Saunders & Tory Wilson
Arrowhead Golf Club
Littleton, CO
Saturday, Jul 23rd | 1:30 pm
Winning Teams
Best Ball: Mile High Agents
Scramble: Its Friday Night
Winning Pairs
Best Ball: Barry Tretheway ii & Jake Guess
Scramble: Cory Slocum & Tayler Calabrese
Blackstone Country Club
Aurora, CO
Sunday, Aug 28th | 1:00 pm
$159.00
$139.00
Price increases on: Aug 18th
CommonGround Golf Course
Aurora, CO
Sunday, Sep 25th | 12:00 pm
$139.00
$119.00
Price increases on: Sep 15th
How it works
City Tour offers local and national competition with a low commitment—each city holds one weekend event (Saturday or Sunday) per month during the summer, and the best teams from both formats will qualify to represent their city at the City Tour Championship in the Fall. Our player base is made up of college teammates, co-workers, high school friends, former champions, golfers new to a city, and everything in-between. All swings are welcome.

Teams
Each team has 2–3 pairs. We'll help fill out your team if you don't have enough people, or match you to a team if you're signing up as a free agent.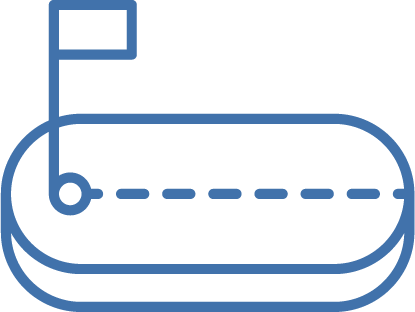 Format
Decide how competitive you're feeling. The formats available are Best Ball (more serious) and Scramble (more relaxed).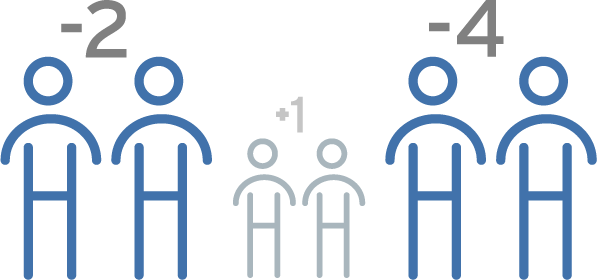 Scoring
Final scores are tallied using scores from the two best pairs on your team. If your team does well enough, you'll qualify for the City Championship!
FORMAT & RULES
Tournaments are based on team play rather than individual competition, and don't require handicaps. All events are sanctioned under USGA rules, although local course rules do apply. Please visit the Rules and Eligibility page for complete rules and eligibility information.
CHAMPIONSHIP
The top teams in each format in each city will qualify for the City Tour Championship on labor day weekend. Teams may qualify for the City Championship with a Wild Card bid as well. Check out the Rules and Eligibility page for more information.
COST
City Tour tournaments are held on Saturdays or Sundays at high-end public venues, semi-private, or private courses and cost between $75–$150 per event. There are no member- ship fees or additional costs for City Tour.
AWARDS
Top team and pair prizes. Longest drive and closest to pin contests. Cash prizes through optional skins game. Top teams qualify for the National Championship
PROMISE
You can expect a professionally run event with great people and the opportunity to network with golfers 21 and older in your city.
SWAG
All players receive a tee gift including a sleeve of Srixon Z-Star premium golf balls, tees, ball markers, and more.
STILL HAVE QUESTIONS? CLICK HERE TO VIEW OUR FAQ OR CONTACT Matthew Thompson at thompson@nextgengolf.org / (617)-453-8732
2022 City Tour Championship
December 10th - 11th
Sea Island Golf Resort
Sea Island, GA
Championship Details
Vincent Almerico
Denver City Tour Player
"I had many tournament options in high school and college but as a young professional, the only option in my area was to play weekly leagues at a local city course. City Tour gives me the opportunity to play in competitive summer tournaments at exclusive courses with other young professionals."
2022 Top Teams
Scramble
| Position | Team Name | Points |
| --- | --- | --- |
| 1 | Its Friday Night | 10 |
| T2 | WYLD1 | 6 |
| T2 | ParteeBoyz | 6 |
Best Ball
| Position | Team Name | Points |
| --- | --- | --- |
| T1 | Mile High Agents | 6 |
| T1 | Tour Sauce | 6 |
3 SCHMUCKS AND
Captain: Ryan Miller
AMAZING GOLF BALL WHACKER GUYS
Captain: Wyatt Wurst
BALLS DEE
Captain: Scott Brozena
BALLS DEEP
Captain: Justin Ruiz
BAMF'S
Captain: Jerel Jensen
BEER AND SOUP
Captain: Ian Snedden
BIG DOG BOMBERS
Captain: Cody Bartro
BIG STICKS
Captain: Colt Smith
BIG STIX
Captain: Jonathon Sibio
BIRDIE EGGS
Captain: Rich Drewes iii
BOMB SQUA
Captain: Leo Beuken
BORN A SCRAMBLIN' MAN1
Captain: Clay Levalley
BOYDADS
Captain: Josh Wagner
BUFF MUNCHERS
Captain: Shane Tilger
BUMPING BIRDIES
Captain: Zack Berry
CADDIE CREW
Captain: Joe Broach
CARL SPACKLER
Captain: Mike Boire
COLIN ALL THE SHOTS
Captain: Colin Chafin
COUPLES LEAGUE
Captain: Tommy Prince
COURTLAND SUTTON'S GOLF TEAM
Captain: Oliver Levin
DRY GUYS
Captain: Quinn Devereaux
DUDE WHERE IS MY PAR
Captain: Zach Grady
DUDE WHERE'S MY BALL
Captain: Lance Eveatt
DUFFS AND DARTS
Captain: Zack Lock
FAIRWAY MINERS
Captain: Jared Van vark
FLEXIBLE SHAFTS
Captain: Franz Von haas
FORE-BROTHERS
Captain: Chris Pickett
FORE EGG SCRAMBLE
Captain: Luke Haynie
FORE PLAYERS
Captain: Joel Rodriguez
FORE SKINS
Captain: Cole Becker
FOUR ABUELAS
Captain: Thomas Eichenberger
FOURPAR
Captain: Sean Tefteller
FOURSOME OF THE AGED
Captain: Donald Dart
GLEASON
Captain: Gavin Gleason
GOLF BOYS 3 POINT OH
Captain: Ben Hause
GOLF IS LIFE
Captain: Lucas Pillatzke
GRIP AND SIP
Captain: Andrew Hill
GROUP OF FORE
Captain: Grant Pope
HACKS
Captain: Trainor Walsh
HAM AND EGG ELITE
Captain: Mason Baker
HOLD MY SLICE
Captain: Jacob Blankenship
HOLE IS OUR GOAL
Captain: Kris Drennon
HOME TEAM
Captain: Jordan Dower
I LIKE BIG PUTTS AND I CAN NOT LIE
Captain: Harley Tierheimer
ITS FRIDAY NIGHT
Captain: Cory Slocum
JOSH'S TEAM
Captain: Josh Clifton
J&RK
Captain: Riley Kristjanson
JUSTIN'S TEAM
Captain: Justin Mchenry
JUST TAP IT IN
Captain: Arthur Hart
KARDASHIANS NOTHING WHITE GOING IN THAT HOLE
Captain: Coleton Edwards
KEITH'S TEAM
Captain: Marc Voytko
KISS MY PUTT
Captain: Daniel O'connor
LAKEHOOD GOLF
Captain: Marcus Neibert
LAWRENCE DEARTH
Captain: Reece Elliott
MIGHTY MULLIGANS
Captain: Payton Tapia
MILE HIGH AGENTS
Captain: Daniel Sullivan
NATHAN'S TEAM
Captain: Ina
NATURAL HAZARDS
Captain: Rob Eggspuehler
NEBRASKA BOYZ
Captain: Brandon Beebout
NORMAND
Captain: Marcus Hunter
NORTHERN COLORADO
Captain: Cullen Waugh
PARTEEBOYZ
Captain: Kyle Revall
PLAY4US
Captain: John Nichols
PURE GIRTH
Captain: Steven Rella
PUSHY MONGOLS
Captain: Nick Lucini
PUT ME DOWN FOR A PAR
Captain: Brandon Clark
PUTT FOR BOGEY
Captain: Matthew Aschermann
PUTT PIRATES
Captain: Nate Schneider
RADIOBOB
Captain: Raheem Hetherington
ROUGH LIE
Captain: John Appleman
SEANS UBER
Captain: Matt Burgess
SHOT SHAPERS
Captain: Kirk Smith
SKIING WITH DJ
Captain: Adam Clatterbuck
SKO FORE PAR
Captain: Cody Jackson
SLOPE 115
Captain: Nate Heig
SMALL TWIGS
Captain: Connor Erlandson
SPARKX
Captain: Andrew Fox
SPREAD EAGLES
Captain: Ryan Hoesley
STICKS AND BALLS
Captain: Daniel Criel
SULTANS OF SWING
Captain: Cale Hunt
SUNDAY RED
Captain: Jon Goodan
TEAM FOOT WEDGE
Captain: John Montgomery
TEED OFF
Captain: Bobby Hoffman
THE ALBATROSS
Captain: Travis Marsh
THE FAB FORE
Captain: Curtis Jeffs
THE HOSEL ROCKETS
Captain: Alanna Crosetti
THE PUTTERFACES
Captain: Nicholas Kelly
THE STIFF SHAFTS
Captain: Christopher Bine
THREE PARS AND A BENDO
Captain: Anthony Donaldson
TOLLEY
Captain: Matthew Tolley
TOUR SAUCE
Captain: Kevin Hamori
TRACEY'S TEAM
Captain: Tracey Walker
TYLER'S TEAM
Captain: Ben Perkins
UNITED STATES PEOPLE SERVICE GOLF
Captain: Herbert Baum
WORM BURNERS
Captain: Benjamin Higgins
WYLD1
Captain: Ronald Trimpe
YA BOIZ
Captain: Michael Ford
YAHTZEEE420 LUKE RAMIREZ
Captain: Luke Ramirez
YA MUTHAS OYSTAS
Captain: Anton Ferraro

Denver City Ambassador
Nextgengolf City Ambassadors are backbone of the City Tour. These leaders represent Nextgengolf locally in over 20 cities across the country, and work tirelessly to help us bring the best social golf experiences to you.
Warren Jeffs
denver@nextgengolf.org
Warren Jeffs is the City Ambassador for Denver and is excited to be playing golf with the City Tour. Warren looks to help the Denver City Tour grow and provide competitive golf for people in the Denver area.
About the Denver City Tour
Though the Denver golf season is shorter than most, the Mile High city packs a lot into a small timeframe. Home to beautiful Cherry Hills Country Club, host of three US Opens and two PGA Champinships, the city was the stage for Arnold Palmer's remarkable come from behind victory in 1960. The beautiful courses (and even better mountainous views) is perfect for the City Tour and young adult golfers.