Detroit
The City Tour will run 2 team-based golf tournaments in Detroit for amateur golfers of all skill levels.
Sign up your team or register as an individual today.
Stay Informed and Save $10!
New to City Tour? Sign up for updates and take $10 off your first tournament!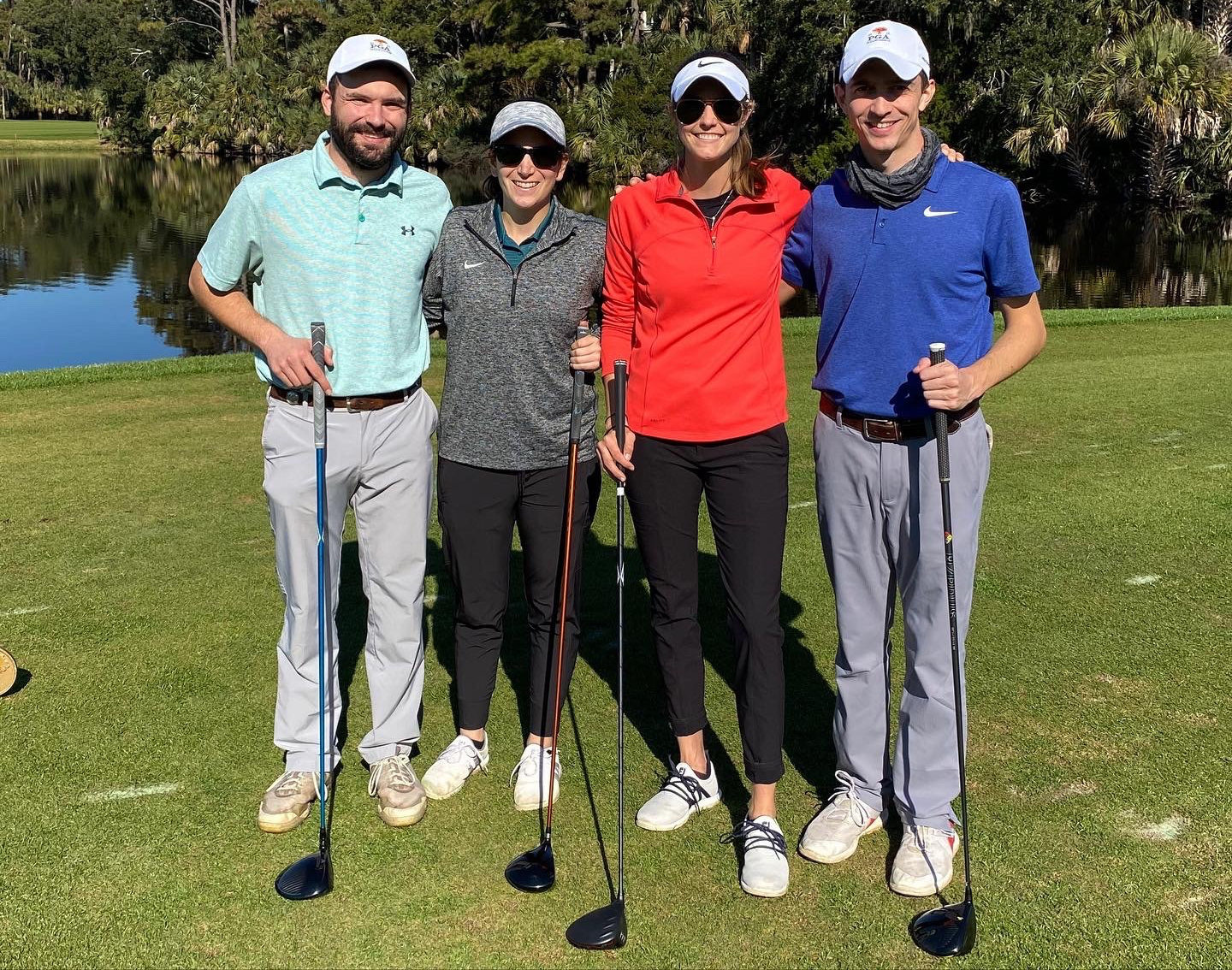 Prices include cart, range, a sleeve of Srixon Z-Star balls, tee gifts, and awards. City Tour does not charge membership fees.
Fieldstone Golf Club of Auburn Hills
Auburn Hills, MI
Saturday, Jun 11th | 12:00 pm
Winning Teams
Scramble: D7 Birdie Boys
Winning Pairs
Scramble: John Knowlton & Derek Bailey
Eagle Crest Golf Club
Ypsilanti, MI
Saturday, Jul 23rd | 2:00 pm
Winning Teams
Scramble: Team fire skins
Winning Pairs
Scramble: John Knowlton & Rick Borowski
How it works
City Tour offers local and national competition with a low commitment—each city holds one weekend event (Saturday or Sunday) per month during the summer, and the best teams from both formats will qualify to represent their city at the City Tour Championship in the Fall. Our player base is made up of college teammates, co-workers, high school friends, former champions, golfers new to a city, and everything in-between. All swings are welcome.

Teams
Each team has 2–3 pairs. We'll help fill out your team if you don't have enough people, or match you to a team if you're signing up as a free agent.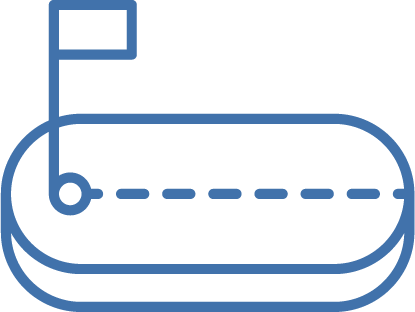 Format
Decide how competitive you're feeling. The formats available are Best Ball (more serious) and Scramble (more relaxed).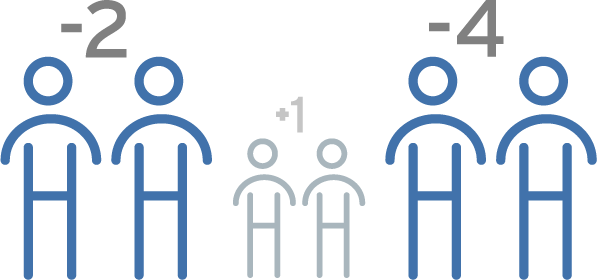 Scoring
Final scores are tallied using scores from the two best pairs on your team. If your team does well enough, you'll qualify for the City Championship!
FORMAT & RULES
Tournaments are based on team play rather than individual competition, and don't require handicaps. All events are sanctioned under USGA rules, although local course rules do apply. Please visit the Rules and Eligibility page for complete rules and eligibility information.
CHAMPIONSHIP
The top teams in each format in each city will qualify for the City Tour Championship on labor day weekend. Teams may qualify for the City Championship with a Wild Card bid as well. Check out the Rules and Eligibility page for more information.
COST
City Tour tournaments are held on Saturdays or Sundays at high-end public venues, semi-private, or private courses and cost between $75–$150 per event. There are no member- ship fees or additional costs for City Tour.
AWARDS
Top team and pair prizes. Longest drive and closest to pin contests. Cash prizes through optional skins game. Top teams qualify for the National Championship
PROMISE
You can expect a professionally run event with great people and the opportunity to network with golfers 21 and older in your city.
SWAG
All players receive a tee gift including a sleeve of Srixon Z-Star premium golf balls, tees, ball markers, and more.
STILL HAVE QUESTIONS? CLICK HERE TO VIEW OUR FAQ OR CONTACT Matthew Thompson at thompson@nextgengolf.org / (617)-453-8732
2022 City Tour Championship
December 10th - 11th
Sea Island Golf Resort
Sea Island, GA
Championship Details
Hector Arredondo
Detroit City Tour Player
"The City Tour is a great and welcoming environment for young professionals to get back into a competitive golf atmosphere in both local and national tournaments."
2022 Top Teams
Scramble
| Position | Team Name | Points |
| --- | --- | --- |
| 1 | Team fire skins | 9 |
| 2 | JustTap It In | 8 |
| 3 | D7 Birdie Boys | 6 |
BIRDIES R US
Captain: Drew Depalma
BUTTER CUTS R US
Captain: Jake Morton
CARLIN'S TEAM
Captain: James Jaskowski
CHOIS BOIS
Captain: Murphy Horlacher
D7 BIRDIE BOYS
Captain: Phil Mast
DIRTY BIRDIE
Captain: Mark Pauwels jr
DIRTY PIRATE HOOKERS
Captain: Elliot Blok
DREAM TEAM 2020
Captain: Dennis Volostnykh
DUCKS
Captain: Eric Deacon
EASTERN MICHIGAN EAGLES
Captain: Jason Thursby
FAIRWAY VENTURES
Captain: Glenn Brisson
FORE PUTTS
Captain: Austin Luce
GREEN MACHINE
Captain: Dave Sprock
HILLSDALE CLUB GOLF
Captain: Joe Wagner
JJS CREW
Captain: Joe Wenzloff
JUSTTAP IT IN
Captain: John Knowlton
KNICKERDOCTORS
Captain: Brian Lapinski
LAZY LINKS
Captain: Paul Wilk jr
LICK THE STAMP
Captain: Tony Wente
NACK AND THE SWOOSHERS
Captain: Daniel Donovan
ONE GROOVE LOW
Captain: Nick Baldus
OOOOPS
Captain: Steven Zak
PAR THEN BAR
Captain: Tommy Dye
PARTY CART TAZD
Captain: Zach Roggenkamp
SHANK & THE CHILI DIPPERS
Captain: Brian Rais
SILVERBACK SHOOTERS
Captain: Jeffrey Mott
SUBPAR SCRAMBLERS
Captain: Joseph Tollefson
SUPER WEENIE HUT JUNIORS
Captain: Saahith Mummadi
SWING EASIES
Captain: Justin Zagata
TEAM ALBATROSS
Captain: Jonathan Wagoner
TEAM FIRE SKINS
Captain: Michael Potter
TEAM RIBBING
Captain: Nick Ribbing
THE FORE HORSEMEN
Captain: Matt Brien
THE PUTT PIRATES
Captain: Thomas Nestorovski
THE STROKERS
Captain: Mark Tanski
THE TREMENDOUS SLOUCHES
Captain: Dillon Mccallum
THE WEDGIES
Captain: Chris Hilliard
TMQ GRINDERS
Captain: Samuel Palmer

Detroit City Ambassador
Nextgengolf City Ambassadors are backbone of the City Tour. These leaders represent Nextgengolf locally in over 20 cities across the country, and work tirelessly to help us bring the best social golf experiences to you.
John Knowlton
detroit@nextgengolf.org
John is the City Ambassador for Detroit and is excited to be playing golf with City Tour. John looks to help City Tour grow and provide competitive golf for people in the Detroit area.
About the Detroit City Tour
The Motor City is home to a quiet golf market that is blooming with young adult golfers. Detroit golf includes several local college and club golf teams, including Michigan and Michigan State, and has some top-notch golf courses in the metro area and surrounding cities that are able to satisfy even the most snobby golfer.