Great Lakes Region
---
Regional Leaders
| Rank | Team Name | Points |
| --- | --- | --- |
| 1 | Illinois State University (A) | 9 |
| 2 | DePaul University (A) | 7 |
| 3 | University of Illinois (A) | 3 |
| 4 | Northern Illinois University | 1 |
Spring 2019 Tournaments
Regional
Tournament
1
The Den at Fox Creek
3002 Fox Creek Rd
Bloomington, IL - 61705-5288
Mar 30, 2019 11:00 am
Mar 31, 2019 9:00 am
Leaderboard
Regional
Tournament
2
Harborside
11001 S Doty Ave
Chicago, IL - 60628-3800
Apr 6, 2019 12:00 pm
Apr 7, 2019 10:30 am
Leaderboard
Regional
Tournament
3
Cog Hill Golf & Country Club - #4 Dubsdread
12294 Archer Ave
Lemont, IL - 60439-6711
Leaderboard
SPRING 2019 NATIONAL TOURNAMENTS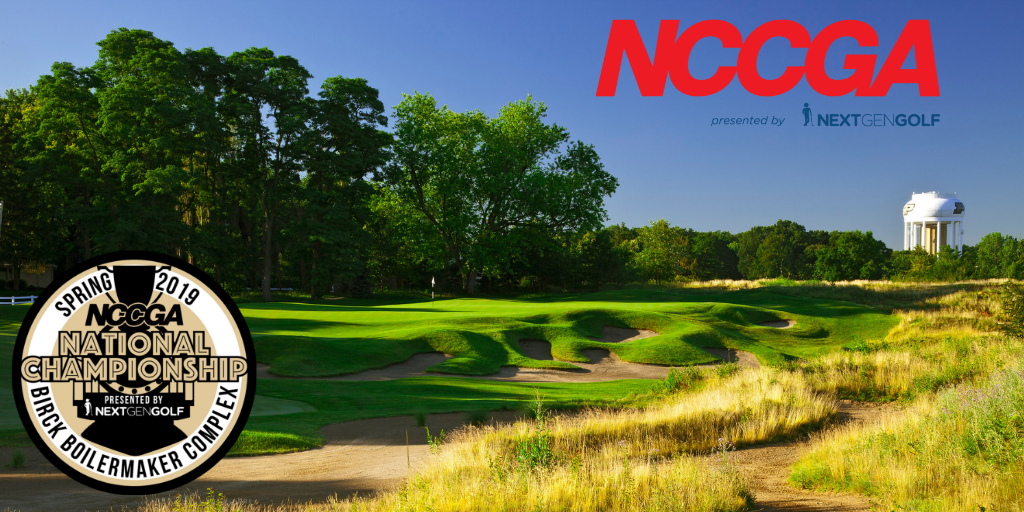 National Championship
Birck Boilermaker Complex
West Lafayette, IN
April 26th - 28th
The Spring 2019 National Championship brings the best club golf teams from across the country to compete for the title and the medalist red jacket. The Birck Boilermaker Complex on the Purdue University campus will host the event on their Kampen and Ackerman-Allen courses. Both courses are ranked as some of the best in the state of Indiana.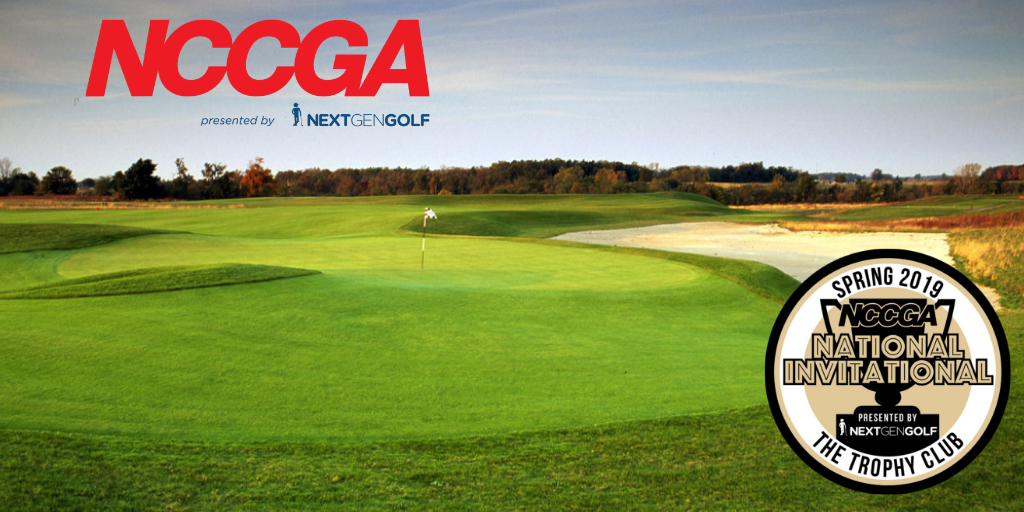 National Invitational
The Trophy Club
Lebanon, IN
April 26th - 28th
The Spring 2019 National Invitational will bring regional champions and other qualifying teams to Indiana to compete for a spot in the Fall 2019 National Championship. The Trophy Club, located just outside Indianapolis, will host the Invitational on their 250 acre links-style course.
Interested in competing in the Great Lakes Region? Request Info!
Illinois State University Club President
Club golf is the perfect opportunity to play competitive golf in college without having the same time commitment as varsity golf. Through club golf you will meet lifelong friends and enjoy competing against many cool people all across the country.
Student Ambassador
Andrew Wittenauer
Student Ambassador from DePaul University
greatlakes@nccga.org

@NCCGA
Finance major looking to pursue a career in real estate after graduation. Joined DePaul Club Golf in Fall 2017 and will coordinate the Great Lakes Tournaments with great pride during the 2019 season!
History
At one point the Great Lakes Region featured teams from across the Midwest such as Notre Dame, Purdue, and Wisconsin. After the Fall of 2015 the Great Lakes split apart due to growth in the NCCGA across the country. The Great Lakes Region now features schools exclusively in Central and Northern Illinois. Since the Spring of 2015 each semester features one tournament in Central Illinois, with the other taking place in the Chicagoland area. Illinois State won the region four semesters in a row from the Spring of 2015 to the Fall of 2016, that run included an Individual National Championship title from Austin Havens in the Fall of 2015 (TPC San Antonio). In the Spring of 2016 the Great Lakes Region sent 17 players to the National Championship at Glade Springs; ISU and DePaul both qualified along with Bradley's Judson Bro as an individual. The Great Lakes Region feeds into Zone #3 for Nationals Qualifying, along with the Capitol, Central, Indiana, Mountain and Ohio Valley Regions. In the spring of 2018, DePaul made an appearance in St. Louis at the National Championship hosted by Norwood Hills CC. In the NIT, Bradley sent a three individuals to compete as Judson Bro was the low man for them. DePaul and Illinois represented the Great Lakes region in Myrtle Beach as they both competed for the Fall 2018 National Championship shooting team scores of 800 & 817 respectively. Both teams will look to return to the National Championship this spring.