Indiana Region
---
Spring 2020 Tournaments
Regional
Tournament
1
Purgatory Golf Club
12160 E 216th St
Noblesville, IN - 46060-6714
Mar 28, 2020 11:30 am
Mar 29, 2020 8:30 am
Competing Teams
Compete
Regional
Tournament
2
Swan Lake Resort (Indiana National)
5203 Plymouth Laporte Trl
Plymouth, IN - 46563-8863
Apr 4, 2020 11:30 am
Apr 5, 2020 9:30 am
Competing Teams
Compete
Regional
Tournament
3
Warren Golf Course At Notre Dame
110 Warren Golf Crse
Notre Dame, IN - 46556-5665
Apr 18, 2020 11:00 am
Apr 19, 2020 10:00 am
Competing Teams
Compete
SPRING 2020 NATIONAL TOURNAMENTS
National Championship
Seaview Golf Club
Galloway, NJ
April 24th-26th
The Spring 2020 National Championship heads back to the east coast! Seaview in Atlantic City, a former Nextgengolf City Tour Championship host site, will welcome the best club golfers from across the country. Seaview will host the event on their Bay and Pines courses. The two courses present very different challenges and are top ranked courses in Atlantic City.
National Invitational
Blue Heron Pines Golf Club
Galloway Twp, NJ
April 24th-26th
The Spring 2020 National Invitational heads back to the east coast! Blue Heron Pines in Atlantic City will host regional winners and wild card teams from around the country. Blue Heron Pines opened in 1993 and quickly became one of the best courses on the Jersey Shore. Outside of golf, players can experience the entertainment of the Atlantic City Boardwalk.
Student Ambassador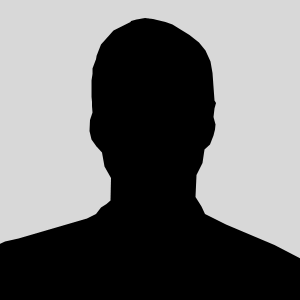 Owen Miklos
Student Ambassador from University of Notre Dame
NCCGAIndiana@gmail.com

@NCCGA
Owen is currently a junior at the University of Notre Dame studying history and math. A lifelong resident of Northeast Ohio, Owen hopes to bring his love of the game and competitive experience to bear on the Indiana club golf region throughout 2018 and beyond.
History
The Indiana Region started in the spring of 2015. The region includes all of the Indiana NCCGA teams who previously competed against Illinois teams in the Great Lakes Region. Many teams in Great Lakes region have qualified for Nationals and continues to be a very competitive region. In the fall of 2017, the IU Hoosiers made an appearance at the National Championship at the Paiute Golf Resort in Las Vegas. The Hoosiers followed that up with another Champ appearance in St. Louis finishing with a top 5 finish. Notre Dame represented the Indiana region this past fall in Myrtle Beach and had an impressive showing with a T6 finish. Andrew Stineman led the way for the Irish shooting a 2 day total of 148 (+4). It was a big spring for Notre Dame as the won both regional tournaments and had their A and B teams qualify for Nationals. The A team came up just short of the National Championship as they fell to Clemson by 4 shots. Andrew Stineman finished off his NCCGA career with an impressive performance to win Medalist honors shooting 68-75. Notre Dame kept the dominance of this region going as they won both tournaments and made a return trip to Nationals. Purdue looks to dethrone the champs this upcoming spring.