Midwest Region
---
Spring 2019 Tournaments
Regional
Tournament
2
Meadows Golf Club at GVSU
4645 W Campus Dr
Allendale, MI - 49401-9398
Apr 6, 2019 11:00 am
Apr 7, 2019 9:00 am
Competing Teams
Compete
FALL 2018 NATIONAL TOURNAMENTS
National Championship
Barefoot Resort
Myrtle Beach, SC
November 16th - 18th
The Fall 2018 National Championship is headed to Barefoot Resort in Myrtle Beach, where 224 of the top club golfers across the country will test their skills. Grand Canyon University took home the National Championship trophy during the Spring 2018 championship and will be looking to defend its title.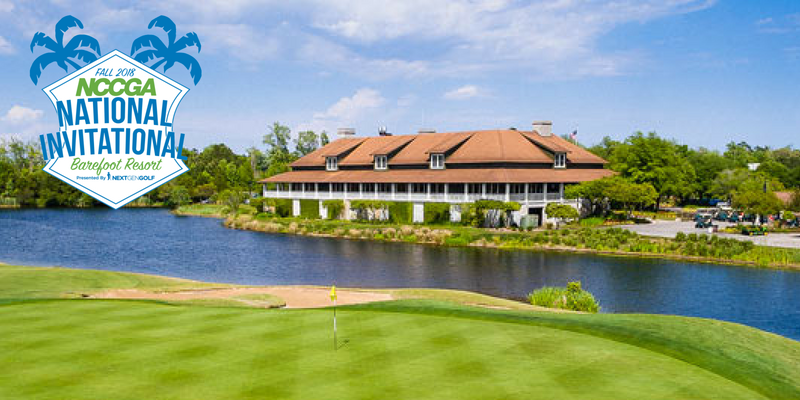 National Invitational
Barefoot Resort
Myrtle Beach, SC
November 16th - 18th
The Fall 2018 National invitational will give 120 club golfers the chance to compete on a national stage, with a trip to the Spring 2019 National Championship on the line for the winner. Players and teams that compete in only one regional tournament will be eligible to qualify.
Interested in competing in the Midwest Region? Request Info!
Regional Coordinator
Ian Martin
Regional Coordinator from University of Michigan-Ann Arbor
midwest@nccga.org

@NCCGA
My name is Ian Martin and I'm a Senior at the University of Michigan. I'm from Saline, MI and I've been playing golf for as long as I can remember. My major is Communications and I am interested in Marketing/Advertising and hope to find a job within the Golf Industry after graduation.
History
The Midwest Region has been a foremost member both on the golf course, and at the Executive level. Since the Fall 2010 National Championship the Midwest Region has had at least one team finish in the top ten at each semester, including a National Champion in The University of Michigan at the Fall 2013 NC. The region also had two national individual champions when The University of Michigan's Bret Carroll won the Spring 2011 National's at Firestone Country Club, and Michigan State's Josh Heinze earned medalist in the Spring of 2015. In terms of leadership, the Midwest has had two past presidents of the NCCGA, in The University of Dayton's Matt Weinberger and The Ohio State University's Kevin Hamori. At the time of their terms, both were members of the Midwest Region. Michigan State University's Charles Inman also served as the Vice President for the NCCGA in 2013 after founding the club golf team at his school in 2011. With a rearrangement in the Region, the Midwest Region now only serves teams in Michigan. This change was made possible by the addition of so many new teams and has been able to reduce travel times and costs for all involved. Recent Midwest tournaments have been held at top Michigan public golf courses such as Eagle Eye Golf Club (Bath, MI) and Bucks Run Golf Club (Mount Pleasant, MI). In the weather shortened spring of 2018, Michigan and Michigan State attended Nationals in St. Louis, MO at Norwood Hills CC. Look for these two teams to be battling for the top spot again in the fall of 2018 with Ferris State not too far behind and contending. Michigan and Michigan State returned to the National Championship hunt this past fall as they traveled to Myrtle Beach with their eyes on a title. Both had strong showings as Michigan State registered a 5th place finish led by Brandon Kuhn who fired a 2 day total of 144 (E) good for T4. Michigan turned in a team total of 773 and were highlighted by tournament medalist Ian Martin who carded an impressive 141 (-3). Look for these two teams to be right back in the hunt for title in 2019.