Nashville
The City Tour will run 2 team-based golf tournaments in Nashville for amateur golfers of all skill levels.
Sign up your team or register as an individual today.
Stay Informed and Save $10!
New to City Tour? Sign up for updates and take $10 off your first tournament!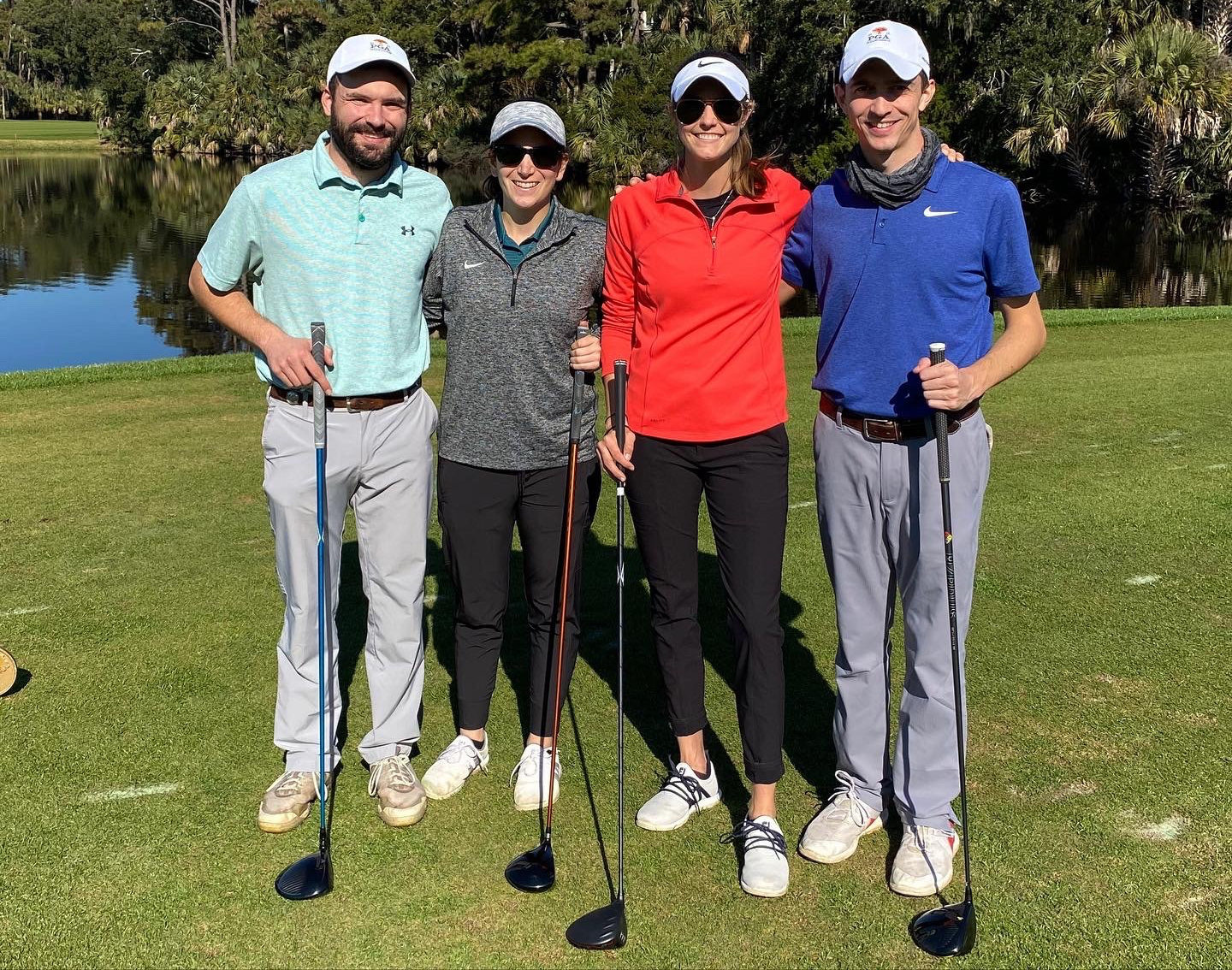 Prices include cart, range, a sleeve of Srixon Z-Star balls, tee gifts, and awards. City Tour does not charge membership fees.
Hermitage Golf Course
Old Hickory, TN
Sunday, Jun 5th | 12:03 pm
Winning Teams
Scramble: Short Knockers
Winning Pairs
Best Ball: Kristi Egnot & John Egnot
Scramble: Evin Edens & Taylor Bischoff
Greystone Golf Club
Dickson, TN
Saturday, Jul 16th | 12:30 pm
Winning Teams
Scramble: Connor's Team
Winning Pairs
Scramble: Connor Rapp & Macsen
How it works
City Tour offers local and national competition with a low commitment—each city holds one weekend event (Saturday or Sunday) per month during the summer, and the best teams from both formats will qualify to represent their city at the City Tour Championship in the Fall. Our player base is made up of college teammates, co-workers, high school friends, former champions, golfers new to a city, and everything in-between. All swings are welcome.

Teams
Each team has 2–3 pairs. We'll help fill out your team if you don't have enough people, or match you to a team if you're signing up as a free agent.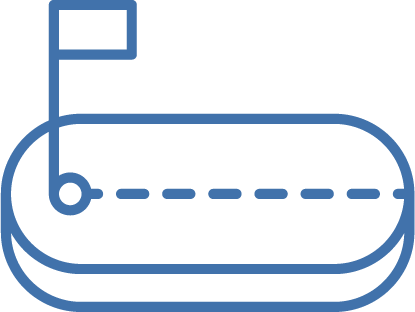 Format
Decide how competitive you're feeling. The formats available are Best Ball (more serious) and Scramble (more relaxed).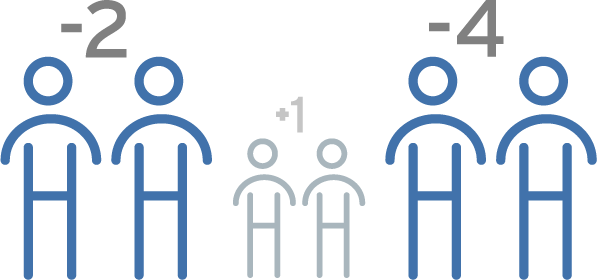 Scoring
Final scores are tallied using scores from the two best pairs on your team. If your team does well enough, you'll qualify for the City Championship!
FORMAT & RULES
Tournaments are based on team play rather than individual competition, and don't require handicaps. All events are sanctioned under USGA rules, although local course rules do apply. Please visit the Rules and Eligibility page for complete rules and eligibility information.
CHAMPIONSHIP
The top teams in each format in each city will qualify for the City Tour Championship on labor day weekend. Teams may qualify for the City Championship with a Wild Card bid as well. Check out the Rules and Eligibility page for more information.
COST
City Tour tournaments are held on Saturdays or Sundays at high-end public venues, semi-private, or private courses and cost between $75–$150 per event. There are no member- ship fees or additional costs for City Tour.
AWARDS
Top team and pair prizes. Longest drive and closest to pin contests. Cash prizes through optional skins game. Top teams qualify for the National Championship
PROMISE
You can expect a professionally run event with great people and the opportunity to network with golfers 21 and older in your city.
SWAG
All players receive a tee gift including a sleeve of Srixon Z-Star premium golf balls, tees, ball markers, and more.
STILL HAVE QUESTIONS? CLICK HERE TO VIEW OUR FAQ OR CONTACT Matthew Thompson at thompson@nextgengolf.org / (617)-453-8732
2022 City Tour Championship
December 10th - 11th
Sea Island Golf Resort
Sea Island, GA
Championship Details
Sam Beattie
Nashville City Tour Player
"As a young professional in a new city, I was lucky to get involved with the Nashville City Tour. It has given me the chance to once again play golf competitively. I personally think that the team best ball format is great because it allows you to have a few bad holes, but still turn in a good score. We play on some of the best courses around, we get discounts on popular golf gear, and City Tour provides us with the opportunity to network with a lot of new people. I look forward to continually competing in the tournaments to come."
2022 Top Teams
Scramble
| Position | Team Name | Points |
| --- | --- | --- |
| 1 | Connor's Team | 9 |
| 2 | Short Knockers | 6 |
| 3 | Brown Bombers | 5 |
2 BALLS 1 CUP
Captain: Jim Vahalik
AMERICAN DREAM
Captain: Alexander De castro-abeger
BOGEY TRAIN
Captain: Justin Jones
BROWN BOMBERS
Captain: Jeff Baron
CART BOYS
Captain: Treveon Mccurty
CONNOR'S TEAM
Captain: Connor Rapp
FAIRWAYS OPTIONAL
Captain: Jared Mcclurg
FORE PLAY
Captain: Austin Gee
HOOKS AND SLICES
Captain: Michael Chan
KRISTI'S TEAM
Captain: John Egnot
LARRY BIRDIES
Captain: Rob
MUNI
Captain: Connor O'neill
NASHVEGAS
Captain: Carson Mayhall
OLE-SCHOOL
Captain: Kenny Taylor
PAR THEN BAR
Captain: Miles Evans
SHARP SHOOTERS
Captain: Sara Lynes
SHORT KNOCKERS
Captain: Douglas Cammuse
SNOWM8N
Captain: Cory Clauser
SUBMARINE SCRAMBLERS
Captain: Sir john Sewell the 9th
SULTANS OF SWINGS
Captain: Grayson Giles
THE BRY GUYS
Captain: John Waltz
THE GREASE MISSILES
Captain: Curtis Bowser
THE SAND BAGGERS
Captain: Chad Willis
TOM NIXON
Captain: Doug Jennings
TYLER'S TEAM
Captain: Tyler Hinkson

Nashville City Ambassador
Nextgengolf City Ambassadors are backbone of the City Tour. These leaders represent Nextgengolf locally in over 20 cities across the country, and work tirelessly to help us bring the best social golf experiences to you.
Curtis Bowser
Nashville@nextgengolf.org
Curtis is the City Ambassador in Nashville and is an avid golfer. He is looking forward to the new season. Curtis hopes to have the tournaments run well and be fun for all participants.
About the Nashville City Tour
Many people would not expect to hear that Nashville has one of the best golf markets in the US, but with golf courses such as Gaylord Springs and Harpeth Hills a short drive form the city, how could you argue? As a young adult golfer, you will need a car to get around to most of the golf courses and may need to travel a bit outside the city to play some of the best facilities. As the country music capital of the US, you should expect to hear a fine tune or two if you are playing on a Nashville golf course too!