New England Region
---
FALL 2018 NATIONAL TOURNAMENTS
National Championship
Barefoot Resort
Myrtle Beach, SC
November 16th - 18th
The Fall 2018 National Championship is headed to Barefoot Resort in Myrtle Beach, where 224 of the top club golfers across the country will test their skills. Grand Canyon University took home the National Championship trophy during the Spring 2018 championship and will be looking to defend its title.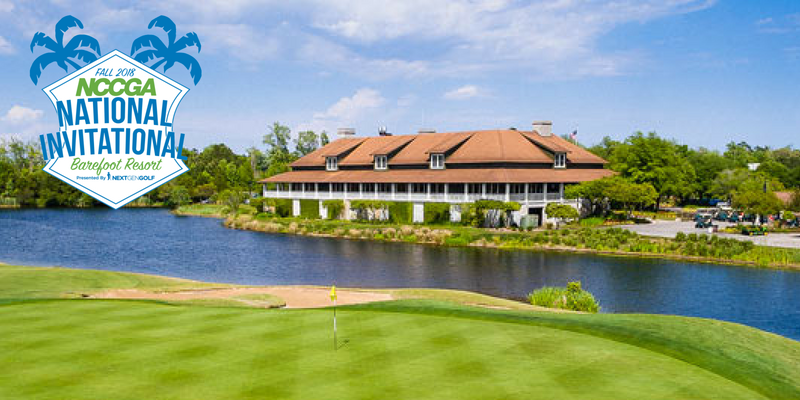 National Invitational
Barefoot Resort
Myrtle Beach, SC
November 16th - 18th
The Fall 2018 National invitational will give 120 club golfers the chance to compete on a national stage, with a trip to the Spring 2019 National Championship on the line for the winner. Players and teams that compete in only one regional tournament will be eligible to qualify.
Interested in competing in the New England Region? Request Info!
Regional Coordinator
Alex Whitmore
Regional Coordinator from Providence College
newengland@nccga.org

@NCCGA
I grew up in Carmel, Indiana playing and caddying at Crooked Stick Golf Club. I moved to Boston in 2015 to attend Boston College. I am a Junior studying Finance and Management and Leadership. I've played on the club golf team since the start of my freshman year.
History
The New England Region started in the spring of 2013. It was founded as a result of drastic expansion and significant growth opportunity in the northeast. The New England Region continues to be one of the largest regions despite normally cooler conditions in the spring. The New England region is in Zone 1 for qualifying purposes starting in the fall of 2017. In the fall of 2017, BC and Providence both earned invitations to the National Championship at the Paiute Golf Resort in Las Vegas. In the spring of 2018, Providence earned yet another National Championship bid when they headed to St Louis and finished middle of the pack amongst some great schools. Once again, Providence College qualified for another National Championship down in Myrtle Beach. They finished with a team score of 767 and a T10 spot. They are looking to head back to another Championship this spring!