North Florida Region
---
Regional Leaders
| Rank | Team Name | Points |
| --- | --- | --- |
| 1 | University of Florida (A) | 12 |
| T2 | Florida State University (A) | 4 |
| T2 | University of Florida (B) | 4 |
Fall 2018 Tournaments
Regional
Tournament
1
Eagle Creek Golf Club
10350 Emerson Lake Blvd
Orlando, FL - 32832-6108
Sep 22, 2018 12:09 pm
Sep 23, 2018 9:00 am
Leaderboard
Regional
Tournament
2
Ocala National Golf Club
4782 NW 80th Ave
Ocala, FL - 34482-2032
Oct 13, 2018 1:00 pm
Oct 14, 2018 9:00 am
Leaderboard
FALL 2018 NATIONAL TOURNAMENTS
National Championship
Barefoot Resort
Myrtle Beach, SC
November 16th - 18th
The Fall 2018 National Championship is headed to Barefoot Resort in Myrtle Beach, where 224 of the top club golfers across the country will test their skills. Grand Canyon University took home the National Championship trophy during the Spring 2018 championship and will be looking to defend its title.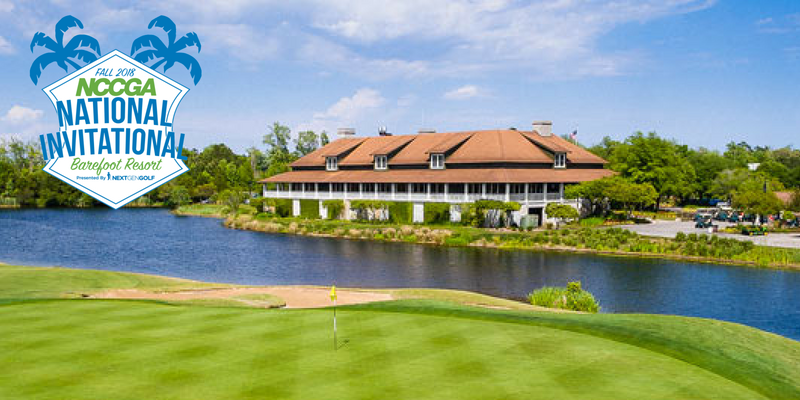 National Invitational
Barefoot Resort
Myrtle Beach, SC
November 16th - 18th
The Fall 2018 National invitational will give 120 club golfers the chance to compete on a national stage, with a trip to the Spring 2019 National Championship on the line for the winner. Players and teams that compete in only one regional tournament will be eligible to qualify.
Interested in competing in the North Florida Region? Request Info!
Regional Coordinator
Grant Manning
Regional Coordinator from Stetson University
florida@nccga.org

@NCCGA
Junior at Stetson University majoring in Marketing and minoring in Sports Business and Sales. I used to be ranked in the top 100 in GA for golf, but that was long ago. Nicest course I have ever played on is Champions Retreat in Augusta, GA (even better than TPC Sawgrass). Go Hats!
History
The North Florida Region was created in the Fall of 2015 after splitting with what is now the South Florida Region. This region is home of the Spring 2015 National Champions (University of Florida) who have made 6 consecutive Nationals appearances, qualifying for every single Championship since their founding in the Fall of 2014. Florida State University made their 3rd consecutive appearance at Nationals in Spring 2017, where Alex Merriman placed 3rd individually. Stetson University joined the competition in the Spring of 2016, rounding out the region with University of North Florida. The North Florida Region now feeds into Zone 5, and welcomes all new club teams and students that wish to join and compete. In the fall of 2017, UF and FSU both got invites to the National Championship in Las Vegas. UF had a strong 2nd place finish and FSU finished T6. In the spring of 2018, both teams made the trip to Nationals again, UF finished 3rd and FSU T13