North Region
---
Spring 2019 Tournaments
Regional
Tournament
1
Glen Erin Golf Club
1417 W Airport Rd
Janesville, WI - 53546-9134
Mar 30, 2019 1:00 pm
Mar 31, 2019 9:00 am
Competing Teams
Compete
Regional
Tournament
2
Broadlands Golf Club
18 Augusta Way
North Prairie, WI - 53153-9601
Apr 6, 2019 1:00 pm
Apr 7, 2019 9:00 am
Competing Teams
Compete
FALL 2018 NATIONAL TOURNAMENTS
National Championship
Barefoot Resort
Myrtle Beach, SC
November 16th - 18th
The Fall 2018 National Championship is headed to Barefoot Resort in Myrtle Beach, where 224 of the top club golfers across the country will test their skills. Grand Canyon University took home the National Championship trophy during the Spring 2018 championship and will be looking to defend its title.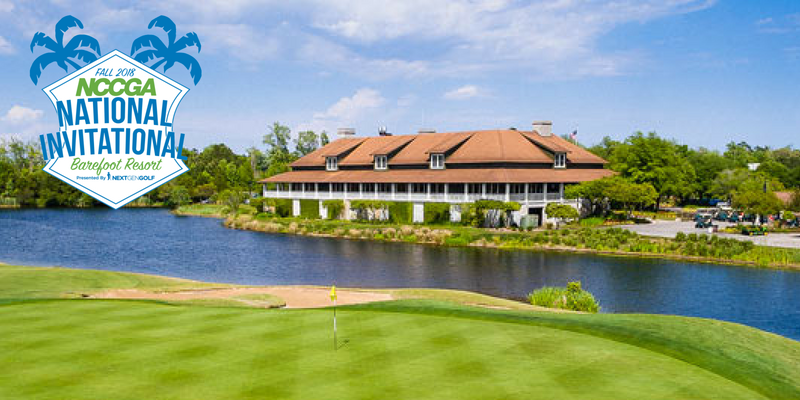 National Invitational
Barefoot Resort
Myrtle Beach, SC
November 16th - 18th
The Fall 2018 National invitational will give 120 club golfers the chance to compete on a national stage, with a trip to the Spring 2019 National Championship on the line for the winner. Players and teams that compete in only one regional tournament will be eligible to qualify.
Interested in competing in the North Region? Request Info!
Regional Coordinator
Bennett Underwood
Regional Coordinator from University of Wisconsin-Stout
north@nccga.org

@NCCGA
Bennett Underwood Is a senior at UW-Stout and is studying Golf Enterprise Management. Bennett resides in Chicago during his summers and enjoys going to baseball games at Wrigley. Bennett is an avid golfer and hope to continue his career in the industry within Chicago or somewhere Down south where its warm.
History
The NCCGA North region was founded prior to the start of the Spring 2014 season, and includes teams primarily in Wisconsin and from the upper peninsula of Michigan. Since the birth of the Region, Wisconsin (Madison) has dominated, claiming all but two of the Regional Tournament titles. Marquette claimed both Regional Tournament titles in the Fall of 2015. North Regional tournaments are always held at top Wisconsin public golf courses such as Glen Erin Golf Club (Janesville, WI), The Golf Courses of Lawsonia (Green Lake, WI), and Lake Arrowhead Golf Course (Nekoosa, WI). The North Region is now a member of Zone #1. In the spring of 2018, Wisconsin-Madison made its return back to another National Championship at Norwood Hills CC and Wisconsin-Stout being another top contender locally at regionals. Look for Wisconsin and Stout to compete with Marquette come fall of 2018! Wisconsin-Madison and Marquette made the trip to Barefoot Resort in Myrtle Beach to compete for the 2018 Fall National Championship. They both performed well and finished with team scores of 781 and 792 respectively. Look for both teams to challenge for the National Championship again this spring.