Northeast Region
---
Spring 2018 Tournaments
Regional
Tournament
1
Conklin Players Club
1520 Conklin Rd
Conklin, NY - 13748-1745
Apr 7, 2018 11:00 am
Apr 8, 2018 9:00 am
Competing Teams
Compete
Regional
Tournament
2
Turning Stone Resort
5218 Patrick Rd
Verona, NY - 13478-3012
Apr 14, 2018 12:00 pm
Apr 15, 2018 9:00 am
Competing Teams
Compete
SPRING 2018 NATIONAL TOURNAMENTS
National Championship
Norwood Hills Country Club
St. Louis, MO
April 28th & 29th
The Spring 2018 National Championship is headed to St. Louis, where 224 of the top club golfers across the country will test their skills. Arizona State University unseated the two-time defending champions from the University of Georgia during the Fall 2017 championship will be looking to defend its title.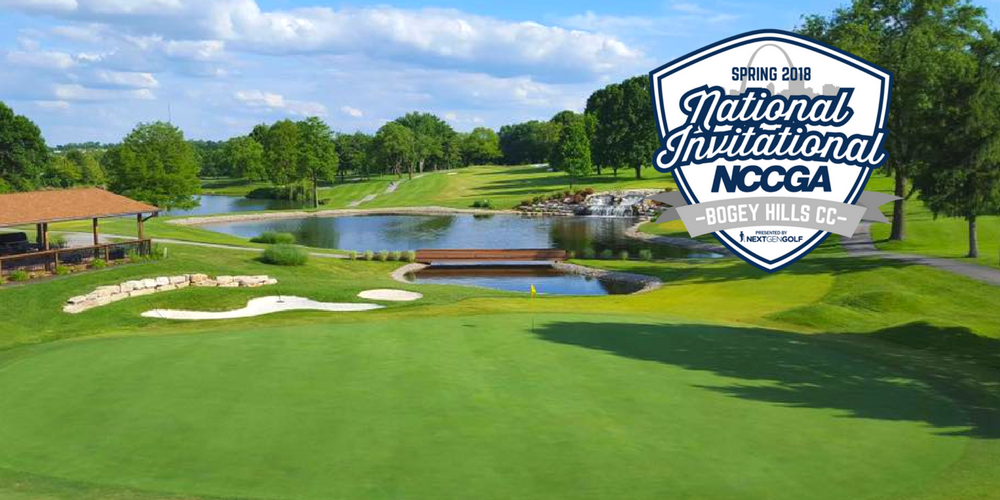 National Invitational
Bogey Hills Country Club
St. Louis, MO
April 28th & 29th
The Spring 2018 National Invitational will give 120 club golfers the chance to earn the first ever spring National Invitational title. Teams and individuals that only compete in one regional tournament will be eligible to qualify. Invitational Champions will receive an automatic bid to the Fall 2018 National Championship.
Interested in competing in the Northeast Region? Request Info!
SUNY Binghamton Club Golf President
"Club golf has allowed me to stay competitive in golf throughout my college career, while also allowing me time to focus on my academics and other interests in my life. It has allowed me to experience competitive golf in a freer and more dynamic/flexible way than a NCAA college team would. My teammates that I have become friends with through club golf will be friends for a lifetime."
Regional Coordinator
Andrew Depuy
Regional Coordinator from Niagara University
northeast@nccga.org

@NCCGA
My name is Andrew DePuy and I currently am a Senior Sports Management Major with a specialization in Sport Marketing at Niagara University. I am originally from Hershey, Pennsylvania where I have two younger brothers. I have been playing golf my entire life because of my dad working in the golf industry. I enjoy playing golf as much I possibly can and on top of being the Club Golf Founder at Niagara University I also run and am the President for the Niagara University Club Hockey program at school.
History
The Northeast Region was one of the first NCCGA teams founded in 2009 and currently encompasses the state of New York. SUNY College at Cortland had a long running streak of regional championships including both Spring & Fall of 2014, 2015, and 2016. Niagara University took over the region in Spring 2017, representing the Northeast at the National Championship in Hot Springs, AR and in Fall 2017 at Paiute in Vegas. The Northeast also features one of the NCCGA's all women's teams at RPI. The Northeast Region now joins New England, North, Northern New England, and Northwest regions as a member of Zone #1.