Northeast Region
---
Fall 2019 Tournaments
Regional
Tournament
2
Seneca Hickory Stick Golf Course
4560 Creek Rd
Lewiston, NY - 14092-2327
Oct 5, 2019 12:00 pm
Oct 6, 2019 8:00 am
Competing Teams
Compete
Regional
Tournament
3
Turning Stone Resort
5218 Patrick Rd
Verona, NY - 13478-3012
Oct 12, 2019 1:00 pm
Oct 13, 2019 8:00 am
Competing Teams
Compete
SPRING 2019 NATIONAL TOURNAMENTS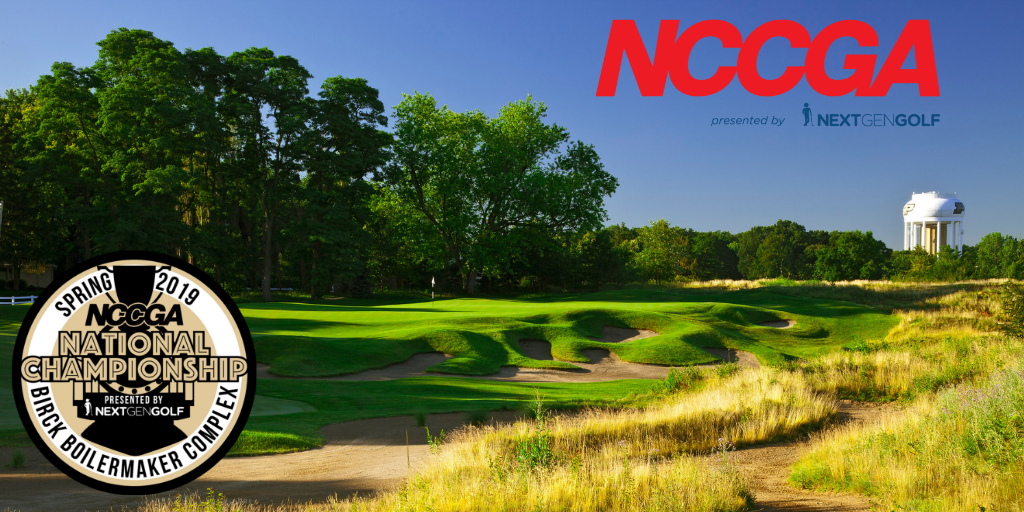 National Championship
Birck Boilermaker Complex
West Lafayette, IN
April 26th - 28th
The Spring 2019 National Championship brings the best club golf teams from across the country to compete for the title and the medalist red jacket. The Birck Boilermaker Complex on the Purdue University campus will host the event on their Kampen and Ackerman-Allen courses. Both courses are ranked as some of the best in the state of Indiana.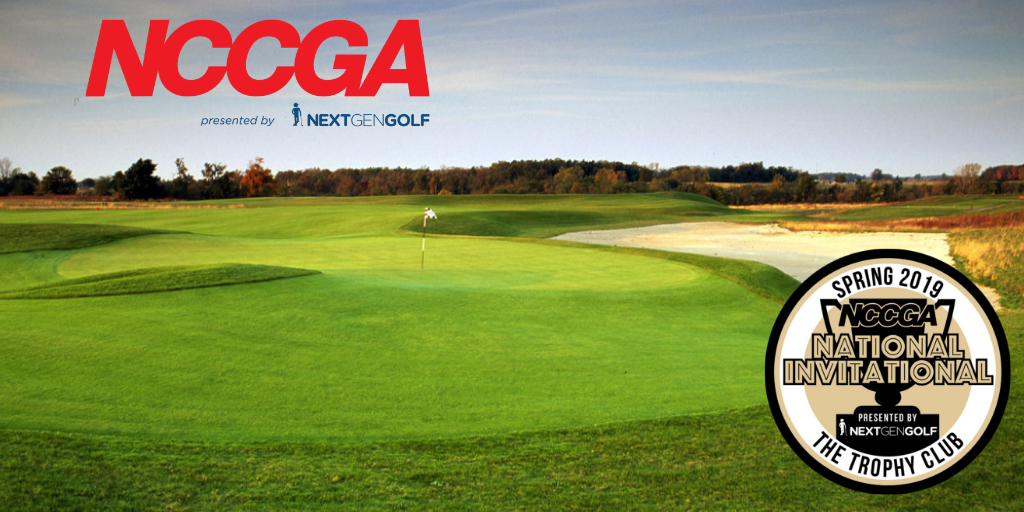 National Invitational
The Trophy Club
Lebanon, IN
April 26th - 28th
The Spring 2019 National Invitational will bring regional champions and other qualifying teams to Indiana to compete for a spot in the Fall 2019 National Championship. The Trophy Club, located just outside Indianapolis, will host the Invitational on their 250 acre links-style course.
Interested in competing in the Northeast Region? Request Info!
SUNY Binghamton Club Golf President
"Club golf has allowed me to stay competitive in golf throughout my college career, while also allowing me time to focus on my academics and other interests in my life. It has allowed me to experience competitive golf in a freer and more dynamic/flexible way than a NCAA college team would. My teammates that I have become friends with through club golf will be friends for a lifetime."
Student Ambassador
Seth Glanowski
Student Ambassador from Niagara University
northeast@nccga.org

@NCCGA
Grew Up in Buffalo, NY. Went to St. Joe's Collegiate Institute for my high school years, and am currently a sophomore at Canisius College. Started golfing 2 years ago and have been obsessed with it ever since. Favorite Golfer is Dustin Johnson and the best Gatorade flavor is Riptide Rush.
History
The Northeast Region was one of the first NCCGA teams founded in 2009 and currently encompasses the state of New York. SUNY College at Cortland had a long running streak of regional championships including both Spring & Fall of 2014, 2015, and 2016. Niagara University took over the region in Spring 2017, representing the Northeast at the National Championship in Hot Springs, AR and in Fall 2017 at Paiute in Vegas. The Northeast also features one of the NCCGA's all women's teams at RPI. The Northeast Region now joins New England, North, Northern New England, and Northwest regions as a member of Zone #1. In the fall of 2017, Niagara made the trip to Las Vegas as they qualified for the first ever National Invitational. Also, making the trip was Nick Young from SUNY Albany. In the spring of 2018, Niagara made the trip to the NIT yet again, which was hosted in St. Louis. In the fall of 2018, University of Buffalo wont he region and made the trip to Barefoot and represented the region. They finished with a team score of 892 and enjoyed their first ever Nationals appearance! RIT kept the trend alive, making their first event Nationals appearance! They won the region and qualified for the spring 2019 Invitational