Northern New England Region
---
FALL 2018 NATIONAL TOURNAMENTS
National Championship
Barefoot Resort
Myrtle Beach, SC
November 16th - 18th
The Fall 2018 National Championship is headed to Barefoot Resort in Myrtle Beach, where 224 of the top club golfers across the country will test their skills. Grand Canyon University took home the National Championship trophy during the Spring 2018 championship and will be looking to defend its title.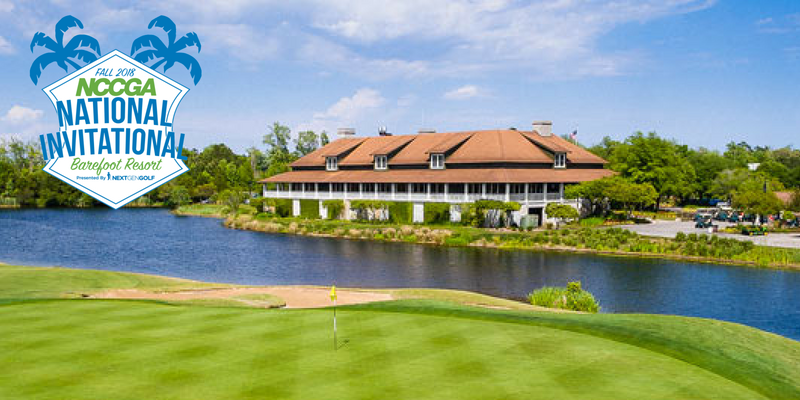 National Invitational
Barefoot Resort
Myrtle Beach, SC
November 16th - 18th
The Fall 2018 National invitational will give 120 club golfers the chance to compete on a national stage, with a trip to the Spring 2019 National Championship on the line for the winner. Players and teams that compete in only one regional tournament will be eligible to qualify.
Interested in competing in the Northern New England Region? Request Info!
UMass Lowell Club Golf President
"Club Golf is an extraordinary opportunity for golfers of all skill sets. It allows the common golfer to bring their game to the next level, or the beginner to learn the game. It also has provided a great team community and possible lifelong friendships."
Regional Coordinator
Jay Lopresti
Regional Coordinator from Plymouth State University
northernnewengland@nccga.org

@NCCGA
History
The Northern New England Region was introduced into the NCCGA during the of summer 2013. It was founded as a result of drastic expansion and significant growth opportunity in the northern portion of the Northeast and New England Regions during the previous year. The New England region is in Zone 1for qualifying purposes starting in the fall of 2017. In the fall of 2017, UNH made the trip to Las Vegas to participate in the first ever National Invitational where they had a strong T4 finish. In the spring of 2018, BU earned a spot into the NIT which was hosted in St. Louis at Bogey Hills CC. In the fall of 2018, Nationals was hosted at Barefoot Golf Resort in Myrtle Beach and the region was represented by Northeastern and UMass-Lowell. Both teams played in the National Invitational with Northeastern finishing in 4th and UML finishing in 10th.