Ohio Valley Region
---
Fall 2019 Tournaments
Regional
Tournament
1
Cooks Creek Golf Club
16405 US Highway 23
Ashville, OH - 43103-9610
Sep 14, 2019 12:30 pm
Sep 15, 2019 9:30 am
Competing Teams
Compete
Regional
Tournament
2
The Vineyard Golf Course
600 Nordyke Rd
Cincinnati, OH - 45255-4639
Sep 28, 2019 1:00 pm
Sep 29, 2019 10:00 am
Competing Teams
Compete
Regional
Tournament
3
Heatherwoode Golf Club
88 Heatherwoode Blvd
Springboro, OH - 45066-1577
Oct 19, 2019 1:00 pm
Oct 20, 2019 1:00 pm
Competing Teams
Compete
SPRING 2019 NATIONAL TOURNAMENTS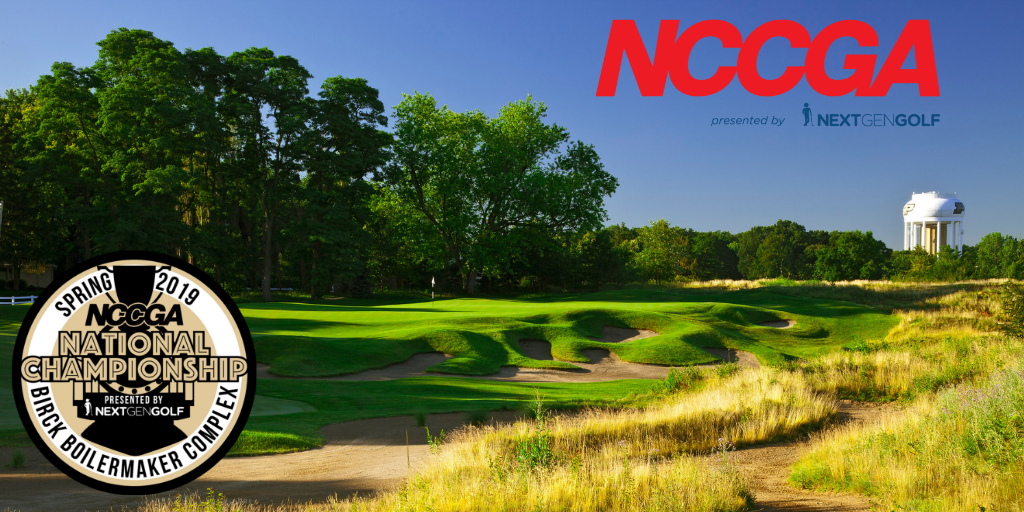 National Championship
Birck Boilermaker Complex
West Lafayette, IN
April 26th - 28th
The Spring 2019 National Championship brings the best club golf teams from across the country to compete for the title and the medalist red jacket. The Birck Boilermaker Complex on the Purdue University campus will host the event on their Kampen and Ackerman-Allen courses. Both courses are ranked as some of the best in the state of Indiana.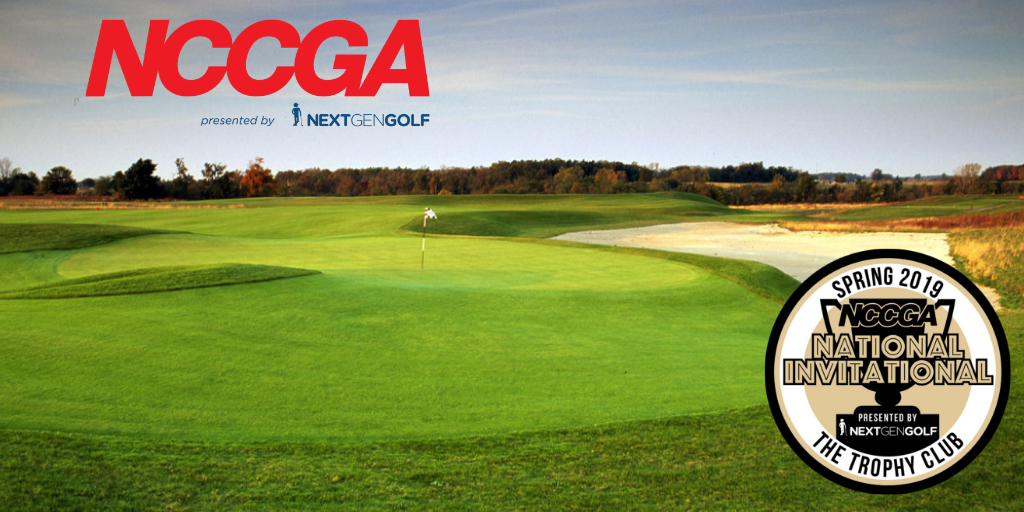 National Invitational
The Trophy Club
Lebanon, IN
April 26th - 28th
The Spring 2019 National Invitational will bring regional champions and other qualifying teams to Indiana to compete for a spot in the Fall 2019 National Championship. The Trophy Club, located just outside Indianapolis, will host the Invitational on their 250 acre links-style course.
Interested in competing in the Ohio Valley Region? Request Info!
Student Ambassador
Matthew Homza
Student Ambassador from University of Cincinnati-Main Campus
ohiovalley@nccga.org

@NCCGA
I am a 2nd year student at UC. I'm majoring in Civil Engineering. I enjoy playing and watching lots of sports.
History
The Ohio Valley region was founded in the spring of 2014, and has grown into one of the largest and most competitive regions in the country. Through the last 4 semesters we have seen 4 different representatives at the National Championships! Cincinnati, Dayton, Miami of Ohio, Ohio, and Ohio State have all proven to be contenders. The Ohio Valley is in Zone 3 and will continue to be one of the largest and most competitive regions in the country. In the fall of 2017, the Paiute Golf Resort welcomed OSU and individuals from UC and Miami OH. In the spring of 2018, we had OSU compete in the National Championship and UC/Miami OH compete in the NIT. Miami OH won the NIT which gives them the auto-bid into next years Championship. Miami OH represented the Ohio Valley region well in the fall 2018 National Championship by placing T10 and shooting a team score of 767. In the National Invitational, the University of Dayton finished 6th with a team score of 797. Four teams made Nationals in the spring of 2019 at Purdue. Miami OH, Dayton, and Cincinnati all qualified for the Championship and Xavier ended up being the champions of the Invitational. By doing so, they have automatically qualified for the fall 2019 Championship.