Ohio Valley Region
---
Spring 2019 Tournaments
Regional
Tournament
1
Marriott's Griffin Gate Resort & Spa
1720 Newtown Pike
Lexington, KY - 40511
Mar 23, 2019 12:30 pm
Mar 24, 2019 8:30 am
Competing Teams
Compete
Regional
Tournament
2
Walden Ponds GC
6090 Golf Club Ln
Hamilton, OH - 45011-7816
Apr 6, 2019 8:30 am
Apr 7, 2019 8:00 am
Competing Teams
Compete
Regional
Tournament
3
Beavercreek Golf Club
2800 New Germany Trebein Rd
Beavercreek, OH - 45431-8531
Apr 13, 2019 12:00 pm
Apr 14, 2019 9:00 am
Competing Teams
Compete
FALL 2018 NATIONAL TOURNAMENTS
National Championship
Barefoot Resort
Myrtle Beach, SC
November 16th - 18th
The Fall 2018 National Championship is headed to Barefoot Resort in Myrtle Beach, where 224 of the top club golfers across the country will test their skills. Grand Canyon University took home the National Championship trophy during the Spring 2018 championship and will be looking to defend its title.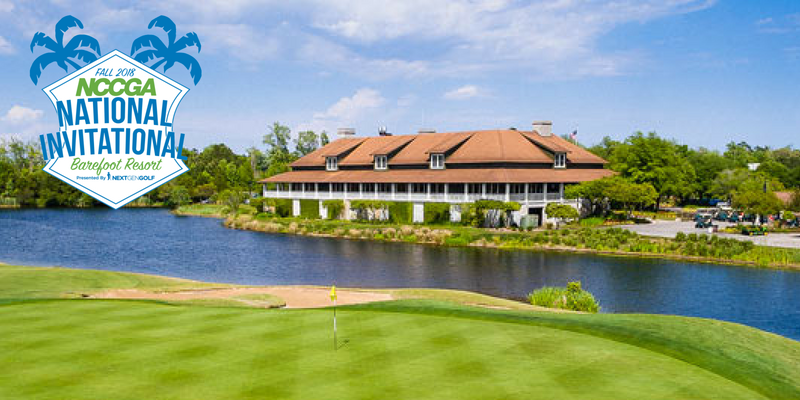 National Invitational
Barefoot Resort
Myrtle Beach, SC
November 16th - 18th
The Fall 2018 National invitational will give 120 club golfers the chance to compete on a national stage, with a trip to the Spring 2019 National Championship on the line for the winner. Players and teams that compete in only one regional tournament will be eligible to qualify.
Interested in competing in the Ohio Valley Region? Request Info!
Regional Coordinator
Matthew Homza
Regional Coordinator from University of Cincinnati-Main Campus
ohiovalley@nccga.org

@NCCGA
I am a junior at Ohio State. I'm majoring in accounting. I enjoy playing and watching any and all sports.
History
The Ohio Valley region was founded in the spring of 2014, and has grown into one of the largest and most competitive regions in the country. Through the last 4 semesters we have seen 4 different representatives at the National Championships! Cincinnati, Dayton, Miami of Ohio, Ohio, and Ohio State have all proven to be contenders. The Ohio Valley is in Zone 3 and will continue to be one of the largest and most competitive regions in the country. In the fall of 2017, the Paiute Golf Resort welcomed OSU and individuals from UC and Miami OH. In the spring of 2018, we had OSU compete in the National Championship and UC/Miami OH compete in the NIT. Miami OH won the NIT which gives them the auto-bid into next years Championship. Miami OH represented the Ohio Valley region well in the fall 2018 National Championship by placing T10 and shooting a team score of 767. In the National Invitational, the University of Dayton finished 6th with a team score of 797.