Pacific Region
---
Spring 2019 Tournaments
Regional
Tournament
1
Salinas Fairways Golf Course
45 Skyway Blvd
Salinas, CA - 93905-3343
Mar 9, 2019 11:00 am
Mar 10, 2019 9:00 am
Competing Teams
Compete
Regional
Tournament
2
Hiddenbrooke Golf Club
1095 Hiddenbrooke Pkwy Ste A
Vallejo, CA - 94591-6436
Apr 6, 2019 12:00 pm
Apr 7, 2019 12:00 pm
Competing Teams
Compete
FALL 2018 NATIONAL TOURNAMENTS
National Championship
Barefoot Resort
Myrtle Beach, SC
November 16th - 18th
The Fall 2018 National Championship is headed to Barefoot Resort in Myrtle Beach, where 224 of the top club golfers across the country will test their skills. Grand Canyon University took home the National Championship trophy during the Spring 2018 championship and will be looking to defend its title.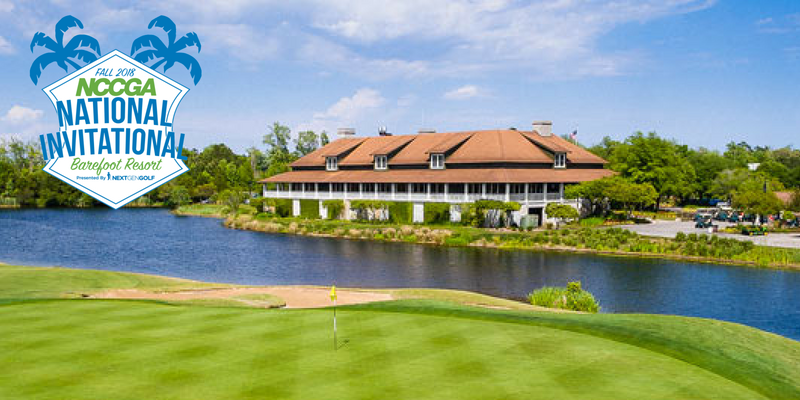 National Invitational
Barefoot Resort
Myrtle Beach, SC
November 16th - 18th
The Fall 2018 National invitational will give 120 club golfers the chance to compete on a national stage, with a trip to the Spring 2019 National Championship on the line for the winner. Players and teams that compete in only one regional tournament will be eligible to qualify.
Interested in competing in the Pacific Region? Request Info!
Regional Coordinator
Nate Noblitt
Regional Coordinator from California Polytechnic State University-San Luis Obispo
pacific@nccga.org

@NCCGA
I'm currently a Senior at Cal Poly San Luis Obispo. I am a landscape architecture major and spend most of my time in studio working on a project or out getting some sun on the course. I've been playing golf for most of my life, and am excited to have the opportunity to continue competing through, and working with, the NCCGA.
History
The Pacific region is a new addition to the NCCGA beginning the Fall of 2014, consisting of teams from Northern California. The new Stanford club golf team walked away with victories at both regional tournaments, besting Cal Berkeley and Cal Poly San Luis. The region is currently welcoming new teams and students to help grow the foundation of the region. In the fall of 2017, Cal Poly made the trip to Las Vegas as they played in the National Championship. In the spring of 2018, UC Berkeley earned their way into the NIT, which was hosted by Bogey Hills in St. Louis, MO.