Philadelphia Region
---
Spring 2019 Tournaments
Regional
Tournament
1
Inniscrone Golf Club
15 Athelone Way
Avondale, PA - 19311-1315
Mar 30, 2019 12:00 pm
Mar 31, 2019 9:00 am
Competing Teams
Compete
Regional
Tournament
2
Downingtown CC
85 Country Club Dr
Downingtown, PA - 19335-3060
Apr 6, 2019 12:00 pm
Apr 7, 2019 9:00 am
Competing Teams
Compete
FALL 2018 NATIONAL TOURNAMENTS
National Championship
Barefoot Resort
Myrtle Beach, SC
November 16th - 18th
The Fall 2018 National Championship is headed to Barefoot Resort in Myrtle Beach, where 224 of the top club golfers across the country will test their skills. Grand Canyon University took home the National Championship trophy during the Spring 2018 championship and will be looking to defend its title.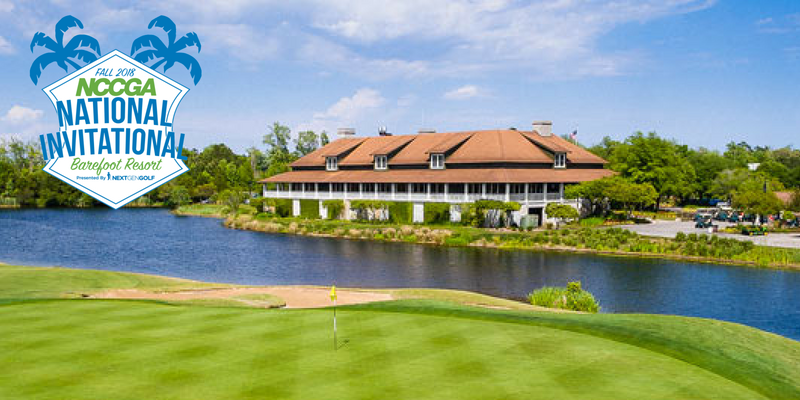 National Invitational
Barefoot Resort
Myrtle Beach, SC
November 16th - 18th
The Fall 2018 National invitational will give 120 club golfers the chance to compete on a national stage, with a trip to the Spring 2019 National Championship on the line for the winner. Players and teams that compete in only one regional tournament will be eligible to qualify.
Interested in competing in the Philadelphia Region? Request Info!
Regional Coordinator
Tyler Ward
Regional Coordinator from University of Delaware
philly@nccga.org

@NCCGA
Tyler Ward is pursuing an Accounting and Finance dual major at University of Delaware, where he acts as the Treausurer of the club golf team as well. Having played tournament golf for most of his life, he is an accomplished tournament player, and knows what elements go in to making a successful event.
History
The Philadelphia Region was founded in the Fall of 2014 when the Metro Region was divided due to an increase in teams joining the NCCGA. The region is host to teams in New Jersey, Pennsylvania and Delaware. University of Delaware and Villanova University have dominated to region since its inception in 2014, claiming sole victory of all but one tournament. The Region features two of the top players in the NCCGA over the last few years, Blake Reifsynder (Kutztown) and Tyler Stahle (Villanova), both who have claimed Nationals All-Tournament team honors. Villanova placed in the top 5 at Nationals in both Fall 2014 & 2015, while Stahle claimed all tournament team honors. The Philly Region will funnel into Zone #2 starting in the Fall of 2017 and has grown into one of the largest regions in the country. In the fall of 2017, Villanova and Delaware both played for a chance to win the National Championship in Las Vegas. The University of Delaware made another trip to the National Championship in the fall of 2018 in Myrtle Beach. They finished with a team score of 795.