Pittsburgh
The City Tour will run 5 team-based golf tournaments in Pittsburgh for amateur golfers of all skill levels.
Sign up your team or register as an individual today.
Stay Informed and Save $10!
New to City Tour? Sign up for updates and take $10 off your first tournament!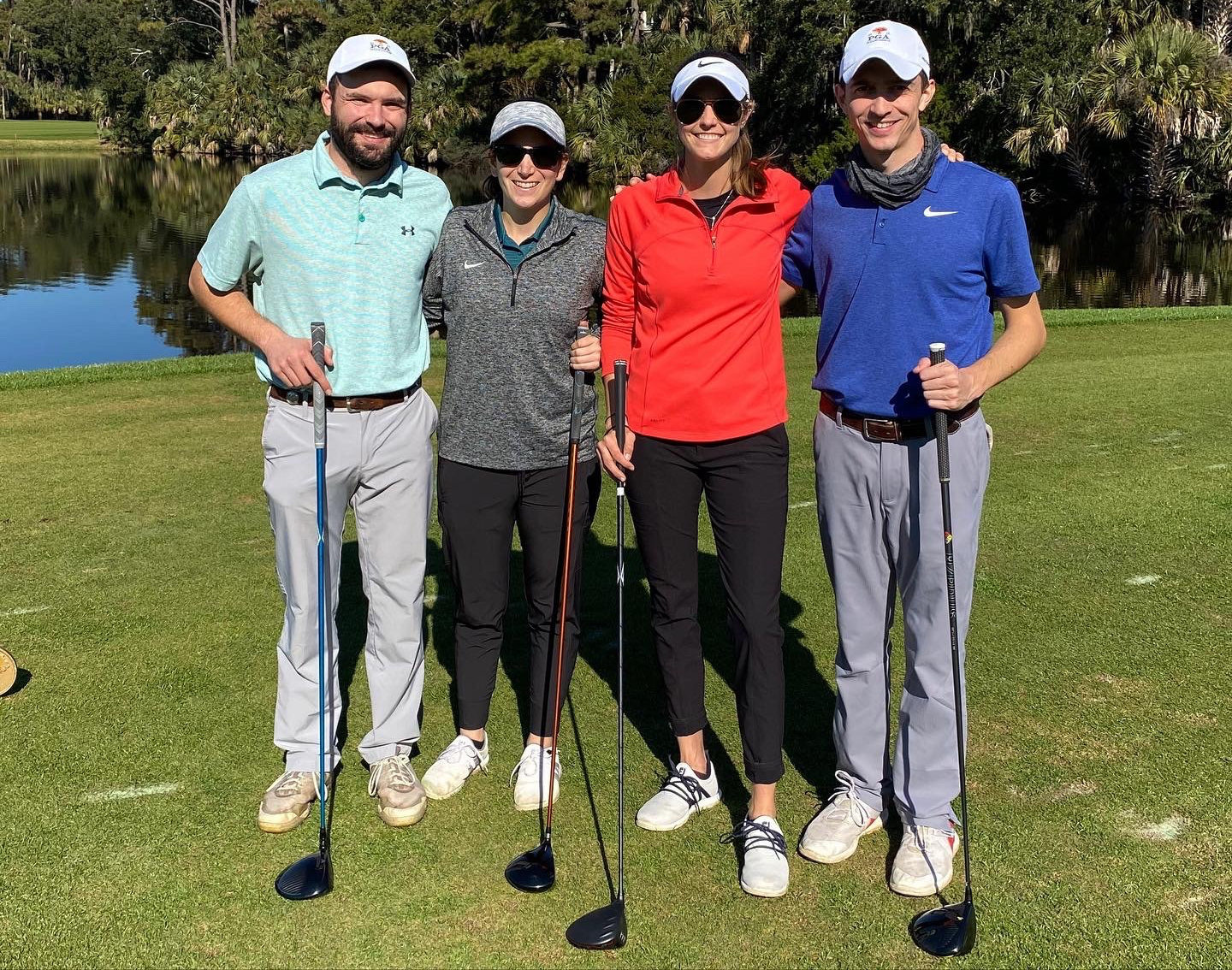 Prices include cart, range, a sleeve of Srixon Z-Star balls, tee gifts, and awards. City Tour does not charge membership fees.
Quicksilver Golf Club
Midway, PA
Saturday, Apr 23rd | 11:00 am
Winning Teams
Best Ball: Extra Stiff Shafts
Scramble: Spicy Meatballs
Winning Pairs
Best Ball: Brendan Shaughnessy & Jorden Alfery
Scramble: Scott Smith & Joey Hoffner
Cranberry Highlands Golf Course
Cranberry Twp, PA
Saturday, May 21st | 10:00 am
Winning Teams
Best Ball: The Yardage Gap
Scramble: Meng Geng
Winning Pairs
Best Ball: Evan Steeves & Nick Leiper
Scramble: Kevin Rush & Max Waldron
Birdsfoot Golf Club
Freeport, PA
Saturday, Jun 25th | 12:30 pm
Winning Teams
Best Ball: Extra Stiff Shafts
Scramble: The Pitt6
Winning Pairs
Best Ball: Matthew Vona & Tanner Kutek
Scramble: Matt Pulleo & Max Doran
Olde Stonewall Golf Club
Ellwood City, PA
Sunday, Jul 24th | 12:36 pm
Winning Teams
Best Ball: Extra Stiff Shafts
Scramble: Party of fore
Winning Pairs
Best Ball: Matthew Vona & Damian Fubio
Scramble: Matt Pulleo & Spencer Kuhn
Totteridge Golf Club
Greensburg, PA
Saturday, Aug 13th | 12:30 pm
How it works
City Tour offers local and national competition with a low commitment—each city holds one weekend event (Saturday or Sunday) per month during the summer, and the best teams from both formats will qualify to represent their city at the City Tour Championship in the Fall. Our player base is made up of college teammates, co-workers, high school friends, former champions, golfers new to a city, and everything in-between. All swings are welcome.

Teams
Each team has 2–3 pairs. We'll help fill out your team if you don't have enough people, or match you to a team if you're signing up as a free agent.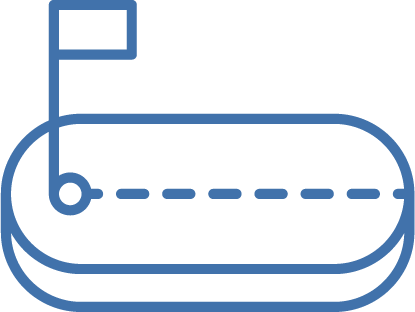 Format
Decide how competitive you're feeling. The formats available are Best Ball (more serious) and Scramble (more relaxed).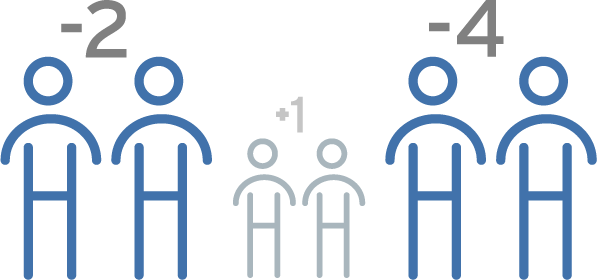 Scoring
Final scores are tallied using scores from the two best pairs on your team. If your team does well enough, you'll qualify for the City Championship!
FORMAT & RULES
Tournaments are based on team play rather than individual competition, and don't require handicaps. All events are sanctioned under USGA rules, although local course rules do apply. Please visit the Rules and Eligibility page for complete rules and eligibility information.
CHAMPIONSHIP
The top teams in each format in each city will qualify for the City Tour Championship on labor day weekend. Teams may qualify for the City Championship with a Wild Card bid as well. Check out the Rules and Eligibility page for more information.
COST
City Tour tournaments are held on Saturdays or Sundays at high-end public venues, semi-private, or private courses and cost between $75–$150 per event. There are no member- ship fees or additional costs for City Tour.
AWARDS
Top team and pair prizes. Longest drive and closest to pin contests. Cash prizes through optional skins game. Top teams qualify for the National Championship
PROMISE
You can expect a professionally run event with great people and the opportunity to network with golfers 21 and older in your city.
SWAG
All players receive a tee gift including a sleeve of Srixon Z-Star premium golf balls, tees, ball markers, and more.
STILL HAVE QUESTIONS? CLICK HERE TO VIEW OUR FAQ OR CONTACT Matthew Thompson at thompson@nextgengolf.org / (617)-453-8732
2022 City Tour Championship
December 10th - 11th
Sea Island Golf Resort
Sea Island, GA
Championship Details
Samantha Kritzer
Pittsburgh City Tour Player
"As a young professional in a new city, I was lucky to get involved with the Pittsburgh City Tour. It has given me the chance to once again play golf competitively. I personally think that the team best ball format is great because it allows you to have a few bad holes, but still turn in a good score. We play on some of the best courses around, we get discounts on popular golf gear, and City Tour provides us with the opportunity to network with a lot of new people. I look forward to continually competing in the tournaments to come."
2022 Top Teams
Scramble
| Position | Team Name | Points |
| --- | --- | --- |
| T1 | Meng Geng | 9 |
| T1 | Spicy Meatballs | 9 |
| T3 | The Pitt6 | 6 |
Best Ball
| Position | Team Name | Points |
| --- | --- | --- |
| 1 | Extra Stiff Shafts | 21 |
| 2 | The Yardage Gap | 11 |
| 3 | Smoking Aces | 4 |
AMAZING GOLF BALL WHACKER GUYS
Captain: Jared Mazzant
BALLS IN HOLE
Captain: Jacob Hafer
B D E
Captain: Andrew Loria
BETTA BUCK
Captain: Tim Tommaney
BIG CHUNGUS AND DAVE
Captain: Parker Guss
BING BONG
Captain: Patrick Narduzzi
BLINE FF'S
Captain: Joseph Tardio
BOGEY OR BETTER
Captain: Phil Staab
BOTTLE KNOCKER HOCKEY
Captain: Matthew Sherwin
BROBEES BUNCH
Captain: Jon Cassella
BUSCH BANDITS
Captain: Ryan Latkovic
CALVERTGOLF
Captain: Andrew Lepisto
CANNONBALL COMING
Captain: Jay Kinney
CAPERS
Captain: Chad Capers
CHICKS DIG THE LONG BALL
Captain: Drew Hartman
CLOSE ENOUGH
Captain: Dustin Hartle
CTGA
Captain: Daniel Hodgson
DANNY'S SQUAD
Captain: Danny Howard
DELOITTE PITTSBURGH
Captain: Shayne Ali
DELOITTE PITTSBURGH 2
Captain: Ricky Olasz
DIAMOND ROAD TRIP
Captain: Brian Surmacz
DOBRE SHUNKA
Captain: Sean Riffle
DON'T TOUCH MY SHAFT
Captain: Gavin Parker
DREAM TEA
Captain: Cooper Willetts
DURKIN SPORTS PERFORMANCE
Captain: Michael Durkin
EXTRA STIFF SHAFTS
Captain: Matthew Vona
FIVE FUNDAMENTALS
Captain: John Chernega
FORE BROS
Captain: Tyler Kurutz
FORE-GASMS
Captain: Alex Snider
GO FOR THE GREEN BOYS
Captain: Michael Green
GRIP IT AND RIP IT
Captain: Patrick Price
HAMMERS AND YAMMERS
Captain: Tyler Brennan
HOAGIE BOYS
Captain: Ethan Beachy
HOLLIDAYSBURG
Captain: Dominic Viduya
HOODED 3-IRON
Captain: Jordan Roberts
KANGAROO KORNER
Captain: Ryan O'rorke
LAW & ORDER
Captain: Andrew Sekelik
LESS THAN PAR
Captain: Nick Borsa
LET IT RAIN
Captain: Don Altemus
LINKSMEN
Captain: Jason Mizenko
LONG BALLS
Captain: Brian Scott
LONG STIFF SHAFT
Captain: Ryan Creps
LOW EXPECTATIONS
Captain: David Pini
MARTINELLI-PALMER
Captain: Pat Martinelli
MATTY D
Captain: Jeffrey Trant
MENG GENG
Captain: Evan Michenzi
MOTOWN BOYS
Captain: Larry Cook
NAUGHTY KITTIES
Captain: Kevin Quinn
NEDHEADS
Captain: Ned Trbovich
NICK'S TEAM
Captain: Nick Sabol
PAR THEN BAR
Captain: Alex Bradshaw
PARTY OF FORE
Captain: Vincent Bergamasco
PATRICK'S TEAM
Captain: Leanne Budzynski
PERKS AND PUTTERS
Captain: Robert Mcmahon
PITT CUP
Captain: William Barr
PUGSLYS PLAYERS
Captain: Michael Mcclelland
PURPLE PLATYPIE
Captain: Frank Brown
PUTT PIRATES
Captain: Adam Nero
RED TEES AND RIBBONS
Captain: Ellie Stanchak-delturco
R JS CREW
Captain: Adam Pry
ROBERT'S TEAM
Captain: Robert Pater
ROCKY GAP
Captain: Jeff Fisher
SCRAMBLIN' RAMBLERS
Captain: Deane Fiasco
SHANKS FOR COMIN
Captain: Skylar Miller
SHOOTER MCGAVIN
Captain: Jacob Gill
SLIPPERY ROCK
Captain: Brendan Mcintyre
SLIPPERY ROCK 2
Captain: John George
SMOKING ACES
Captain: Jordan Quinn
SMOKIN TEES AND SMACKIN TREES
Captain: Tyler Davis
SNATCHKO BROS GOLF
Captain: Kevin Snatchko
SNIPER
Captain: Anthony Adragna
SOUTH HILLS SHANKERS
Captain: Keegan Heidkamp
SPICY MEATBALLS
Captain: Scott Smith
STEWBOYS
Captain: Ryan Hartz
SULTANS OF SWING
Captain: Cale Hunt
TARGET FMI
Captain: Timothy Carey
TAYMADE TP
Captain: Andrew Yelanich
TEAM 3 PUTT
Captain: Thomas Huffman
TEAM COLE
Captain: Cole Denitti
TEAM FOD
Captain: Derek Lingafelt
TEAM GRIP IT AND SIP IT
Captain:
TEAM IUP
Captain: Christian Lamont
TEAM MORROW
Captain: Nick Garber
THE4HORSEMEN
Captain: Joseph Montibeller
THE BALL WASHERS
Captain: Aaron Fetzner
THE BOGEY BOYS
Captain: Evan Schall
THE BOGEY MEN
Captain: Dom Viduya
THE BOGEY MEN II
Captain: Evan Pelcher
THE BOMB SQUAD
Captain: Alex Orkwis
THE CRAFTONITES
Captain: Patrick Gehring
THE DRAWSHANK REDEMPTION
Captain: Will Ives
THE FRINGE GUYS
Captain: Matthew Goss
THE HOLE FILLERS
Captain: Ryan Brennfleck
THE PITT6
Captain: Matt Pulleo
THE PITT6 B
Captain: Kyle Firm
THE PROGRUM
Captain: Ryan Murphy
THE RINGERS
Captain: Dustin Geregach
THE SWINGING JOHNSONS
Captain: Dino Deflavio
THE YARDAGE GAP
Captain: Alex Baker
TIGER'S WOOD
Captain: Sean Weber
TOM & BRIAN
Captain: Tom Mastalski
WASHED-UPS
Captain: Tanner Kutek
WE HAVE NO BALLS
Captain: Kaiden Andreas
WHISKEY SQUAD
Captain: Nicholas Hirsch
WHOS YOUR CADDY
Captain: Adam Cippel

Pittsburgh City Ambassador
Nextgengolf City Ambassadors are backbone of the City Tour. These leaders represent Nextgengolf locally in over 20 cities across the country, and work tirelessly to help us bring the best social golf experiences to you.
Tanner Kutek
pittsburgh@nextgengolf.org
The City Ambassador in Pittsburgh is Tanner Kutek. Tanner is an avid golfer who played competitively throughout college. He attended his first City Tour event in 2019 and is looking forward to a successful City Tour season.
About the Pittsburgh City Tour
The Steel City is home to an impressive history in golf. The Pittsburgh golf history includes Oakmont Country Club, host of the US Open 8 times, as well as the birthplace of the legendary Arnold Palmer. Also home to the University of Pittsburgh, the area is a great place for the City Tour to host events for young adults.