Raleigh
The City Tour will run 6 team-based golf tournaments in Raleigh for amateur golfers of all skill levels.
Sign up your team or register as an individual today.
Stay Informed and Save $10!
New to City Tour? Sign up for updates and take $10 off your first tournament!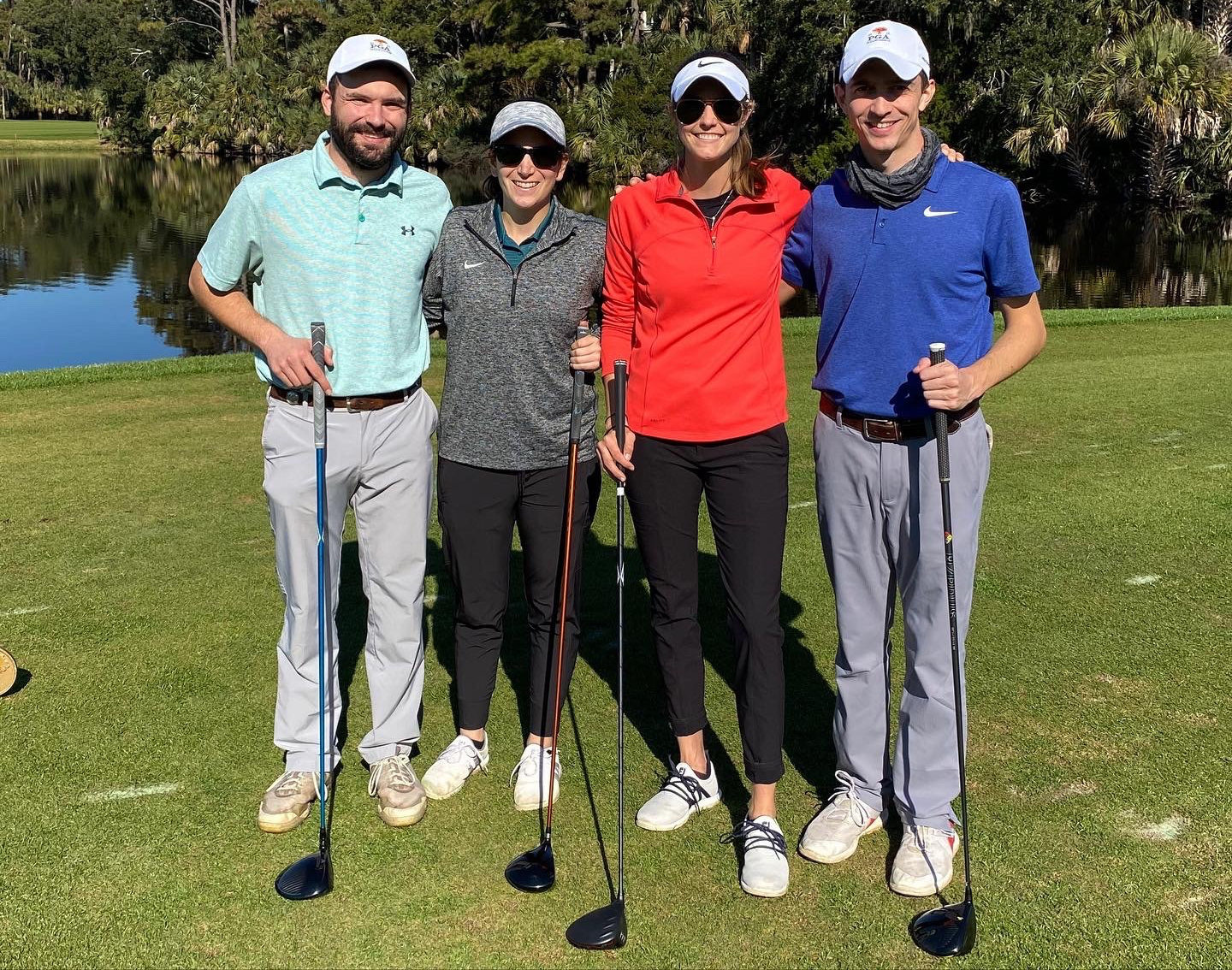 Prices include cart, range, a sleeve of Srixon Z-Star balls, tee gifts, and awards. City Tour does not charge membership fees.
Duke University Golf Club
Durham, NC
Sunday, Mar 27th | 12:50 pm
Winning Teams
Best Ball: Chippers
Scramble: T & T
Winning Pairs
Best Ball: Faheem Amod & Evan Boyer
MacGregor Downs Country Club
Cary, NC
Sunday, Apr 24th | 1:00 pm
Winning Teams
Best Ball: RDUgolf Tour II
Scramble: Whale Tales
Winning Pairs
Best Ball: Faheem Amod & Evan Boyer
Scramble: Ray Dawood & Corey Wilson
Lonnie Poole Golf Course At NC State University
Raleigh, NC
Saturday, May 21st | 12:40 pm
Winning Teams
Best Ball: GolfinDownSouth
Scramble: The Sandbaggers
Winning Pairs
Scramble: Dalton Taylor & Nathan Cook
The Neuse Golf Club
Clayton, NC
Sunday, Jun 26th | 12:00 pm
Winning Teams
Best Ball: RDUgolf Tour II
Scramble: Gimme
Winning Pairs
Best Ball: Tim Washburn & John Gagliano
Scramble: Taylor Apple & Alstin Vanderford
Tobacco Road Golf Course
Sanford, NC
Sunday, Jul 24th | 1:00 pm
Winning Teams
Best Ball: Morning 1 Woo
Scramble: Mashed Potatoes
Winning Pairs
Best Ball: Charlie Gaenzle & Jake Curtin
Scramble: Jacob Nelson & Andrew Hickman
The UNC Finley Golf Club
Chapel Hill, NC
Sunday, Aug 21st | 10:30 am
$111.00
Only 5 days left!
How it works
City Tour offers local and national competition with a low commitment—each city holds one weekend event (Saturday or Sunday) per month during the summer, and the best teams from both formats will qualify to represent their city at the City Tour Championship in the Fall. Our player base is made up of college teammates, co-workers, high school friends, former champions, golfers new to a city, and everything in-between. All swings are welcome.

Teams
Each team has 2–3 pairs. We'll help fill out your team if you don't have enough people, or match you to a team if you're signing up as a free agent.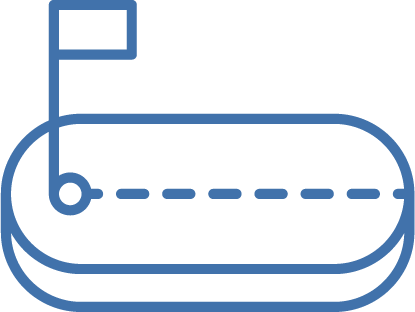 Format
Decide how competitive you're feeling. The formats available are Best Ball (more serious) and Scramble (more relaxed).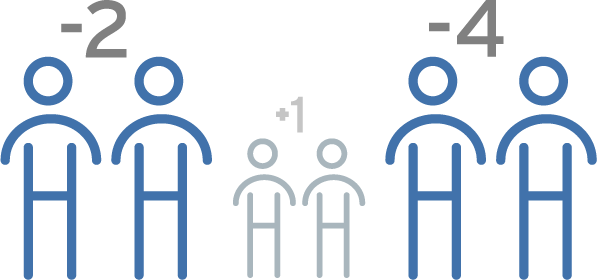 Scoring
Final scores are tallied using scores from the two best pairs on your team. If your team does well enough, you'll qualify for the City Championship!
FORMAT & RULES
Tournaments are based on team play rather than individual competition, and don't require handicaps. All events are sanctioned under USGA rules, although local course rules do apply. Please visit the Rules and Eligibility page for complete rules and eligibility information.
CHAMPIONSHIP
The top teams in each format in each city will qualify for the City Tour Championship on labor day weekend. Teams may qualify for the City Championship with a Wild Card bid as well. Check out the Rules and Eligibility page for more information.
COST
City Tour tournaments are held on Saturdays or Sundays at high-end public venues, semi-private, or private courses and cost between $75–$150 per event. There are no member- ship fees or additional costs for City Tour.
AWARDS
Top team and pair prizes. Longest drive and closest to pin contests. Cash prizes through optional skins game. Top teams qualify for the National Championship
PROMISE
You can expect a professionally run event with great people and the opportunity to network with golfers 21 and older in your city.
SWAG
All players receive a tee gift including a sleeve of Srixon Z-Star premium golf balls, tees, ball markers, and more.
STILL HAVE QUESTIONS? CLICK HERE TO VIEW OUR FAQ OR CONTACT Matthew Thompson at thompson@nextgengolf.org / (617)-453-8732
2022 City Tour Championship
December 10th - 11th
Sea Island Golf Resort
Sea Island, GA
Championship Details
Evan Boyer
Raleigh City Tour Player
"As a young professional in a new city, I was lucky to get involved with the Raleigh City Tour. It has given me the chance to once again play golf competitively. I personally think that the team best ball format is great because it allows you to have a few bad holes, but still turn in a good score. We play on some of the best courses around, we get discounts on popular golf gear, and City Tour provides us with the opportunity to network with a lot of new people. I look forward to continually competing in the tournaments to come."
2022 Top Teams
Best Ball
| Position | Team Name | Points |
| --- | --- | --- |
| 1 | RDUgolf Tour II | 16 |
| 2 | GolfinDownSouth | 12 |
| T3 | Morning 1 Woo | 6 |
Scramble
| Position | Team Name | Points |
| --- | --- | --- |
| 1 | T & T | 10 |
| 2 | The Sandbaggers | 9 |
| 3 | Whale Tales | 8 |
2 GUYS 1 CUP
Captain: Frank Holt
3 FINGER CUTTY
Captain: Casey Fonville
ALBATROSS RIDGE
Captain: Matthew Dziak
BAD ASSETS HUFF
Captain: Kevin Kerley
BEAT DEEZ BALLZ
Captain: Chris Dodge
BEN'S TEAM
Captain: Benjamin Esposito
BERRY
Captain: Matthew Berry
BIRDIE BROS
Captain: Kevin Howell
BIRDSONLY
Captain: Philip Odonnel
BOGEY MEN
Captain: Hal Garrison
BOMB SQUAD
Captain: Christopher Mygrant
BOMBZ SQUAD
Captain: Bobby Prengle
BOYZ N THE STREET
Captain: Griffin Nevitt
BRATHERS
Captain: Harrison Wierse
CA GOLF 2K15
Captain: Gordon Hendry
CHARLOTTES GOT A LOT
Captain: Hunter Miller
CHICKS DIG THE LONG BALL
Captain: Preston Smith
CHIPPERS
Captain: Dale Fuller
COSTELLO
Captain: Joe Costello
CRANE TALK
Captain: Jeffrey Buhl
CRISPY DIVOTS
Captain: Elijah Kisner
DAVID
Captain: David Margolis
DEVILS BOGEY A TEAM
Captain: Dan Mastropolo
DEVILS BOGEYS
Captain: Daniel Mastropolo
DIAMOND HANDS
Captain: Roshan Taheri
DID I REALLY JUST
Captain: Nathan Duncan
DINKIN' GREENS
Captain: Connor Shaw
DIRTY MIKE AND THE BOYZ
Captain: Mike Griffin
DRIVES IN THE PINES
Captain: Paul Wyckoff
DRUNK UNDER PAR
Captain: Reid Smith
D SQUARED
Captain: Gabriel Sowards
FAIRWAY FELLAS
Captain: Nick Fuchs
FIREBALLZ
Captain: Cameron Bullman
FLAGSTICK FIENDS
Captain: Scott Johnson
FROM THE RIGHT ROUGH
Captain:
FULL SWING FLOP
Captain: Brandon Loughren
GAMECOCKS
Captain: Brian Padian
GET IN YOUR HOLE BALL
Captain: Matt Dengler
GIMME
Captain: Taylor Apple
GOLFINDOWNSOUTH
Captain: Evan Boyer
GRIP IT AND SIP IT
Captain: Trever Reeves
GRIP IT RIP IT FIND IT
Captain: Jonathon Gillikin
HABITUAL LINE STEPPERS
Captain: Patrick Patterson
HACK ATTACK
Captain: Rodney Nijoka
HACK DADDIES
Captain: Ryan Johnson
HASH SLINGING SLICERS
Captain: Ryan Barnum
HELLACIOUS SEEDS
Captain: Zachary Appel
HENRY COUNTY HACKERS
Captain: Austin White
HITTIN HELLACIOUS SEEDS
Captain: Jake Curtin
ICE DOGS
Captain: Nicholas Okon
J AND S
Captain: Sam Roach
JIMMY THE FLAKE
Captain: Jimmy Robinson
JUST ANOTHER SHANK
Captain: Derrick Guy
LEE JANZENS CHILI DIPPERS
Captain: Brian Ciencin
LIV TOUR COMMITS
Captain: Gordon Gerstner
LONG CUT
Captain: Zach Elvin
MASHED POTATOES
Captain: Jacob Nelson
MATT'S TEAM
Captain: Matthew Mcintyre
MICHAEL HOUSMANS TEAM
Captain: Sandy Lamarre
MISSHITS
Captain: Collin Haggerty
MORAL VICTORIES
Captain: Jonas Bailey
MORNING 1 WOO
Captain: John Biskup
MORNING DEW
Captain: Devon Demaine
MORNING WOODS
Captain: Daniel Shields
PACK POWER
Captain: Tony Le
PARFROMTHERE
Captain: Jake Hensley
PAR THEN BAR
Captain: Ogene Jacobs
PIED PIPER
Captain: Justin Boeckler
PITT
Captain: Daniel Jones
PRESTIGE WORLDWIDE
Captain: Michael Lower
PUT IT IN THE HOLE
Captain: Jake Norris
PUT ME DOWN FORE PAR
Captain: Riccardo Silenzi
QC GAMEC
Captain: Evan Rodwell
QUACK PACK
Captain: Collin Carter
RALEIGH AGENTS
Captain: Brandon Dicroce
RDUGOLF TOUR
Captain: Luke Barbour
RDUGOLF TOUR II
Captain: Craig Walton
RJ'S TEAM
Captain: Rj Clement
ROBERT'S TEAM
Captain: Robert Lenius
SEND IT
Captain: Robert Southworth
SFCC CREW
Captain: Tyler Strong
SHAKE N BAKE
Captain: Ricky Payne
SHANKAPOTOMUS
Captain: Ben Pauley
SHOWTIME SCRAMBLE
Captain: Corey Shelton
SPOUSEBOYS
Captain: Matt Kutz
SQUIRREL
Captain: Michael Travars
STINGER SZN
Captain: John Eppensteiner
STROKERS AND CHOKERS
Captain: Dustin Costello
STROKES
Captain: Johnny Sprink
STROKIN' IT
Captain: Nic Ashley
SUSANS SQUAD
Captain: Michael Bailey
SWCC HACKERS
Captain: Kris Denning
TEAM CHIPPO
Captain: Matthew Moss
TEAM CLARY
Captain: Hunter Clary
TEAM NC-IA
Captain: Davis Craig
TEED UP
Captain: Chase Kubis
THE CHILI DIPPERS
Captain: Turner Bowman
THEDIZZ
Captain: Greg Pascucci
THE DRAWSHANK REDEMPTIONS
Captain: Bobby Knechtel
THE FORE HORSEMAN
Captain: Logan Brosius
THE SANDBAGGERS
Captain: Josh Walker
THE STIFF SHAFT SWINGERS
Captain: Jonathan Troupes
THE WORM BURNERS
Captain: Austin Northern
THIS PUTT'S FOR YOU
Captain: Gerard Kasza
THOMAS'S TEAM
Captain: Thomas Berry
THREEPUTT
Captain: Stanton Parnell
T & T
Captain: Taylor Gill
TUESDAY BLUES
Captain: Mike Massardo
UNC 1
Captain: Jacob Van leeuwen
WE NEED STROKES
Captain: Matthew Snow
WERE HERE FOR THE BEER
Captain: Alex Booe
WE'RE JUST HAVING FUN
Captain: Kerry Hunt
WHALE TALES
Captain: Reef Ivey
WHERE'S THE BEV CART
Captain: Kevin Howell
WHITE GUYS PLUS AN ED
Captain: James Gotlibowski
WHOS YOUR CAD
Captain: Zack Bohannon
WILWOOD
Captain: Ray Dawood
WOLFPACK
Captain: Anthony Blake

Raleigh City Ambassador
Nextgengolf City Ambassadors are backbone of the City Tour. These leaders represent Nextgengolf locally in over 20 cities across the country, and work tirelessly to help us bring the best social golf experiences to you.
Faheem Amod
raleigh@nextgengolf.org
Our City Ambassador in Raleigh Faheem Amod is a Consultant at Utility Cloud. Faheem is an avid golfer who played club golf at East Carolina University and also served as club president. Under Faheem's leadership the ECU Club Golf team captured 4 NCCGA National Championships.
About the Raleigh City Tour
Raleigh and the state of North Carolina have a rich tradition of golf, and it starts with Pinehurst. Host of 4 US Opens and a PGA Championship, the resort embodies what the Raleigh golf scene offers. Historical courses, big events, and a destination for golfers. Home to a multitude of colleges and businesses, the City Tour is a natural fit for Raleigh and their young adult golfers.