Seattle
The City Tour will run 3 team-based golf tournaments in Seattle for amateur golfers of all skill levels.
Sign up your team or register as an individual today.
Stay Informed and Save $10!
New to City Tour? Sign up for updates and take $10 off your first tournament!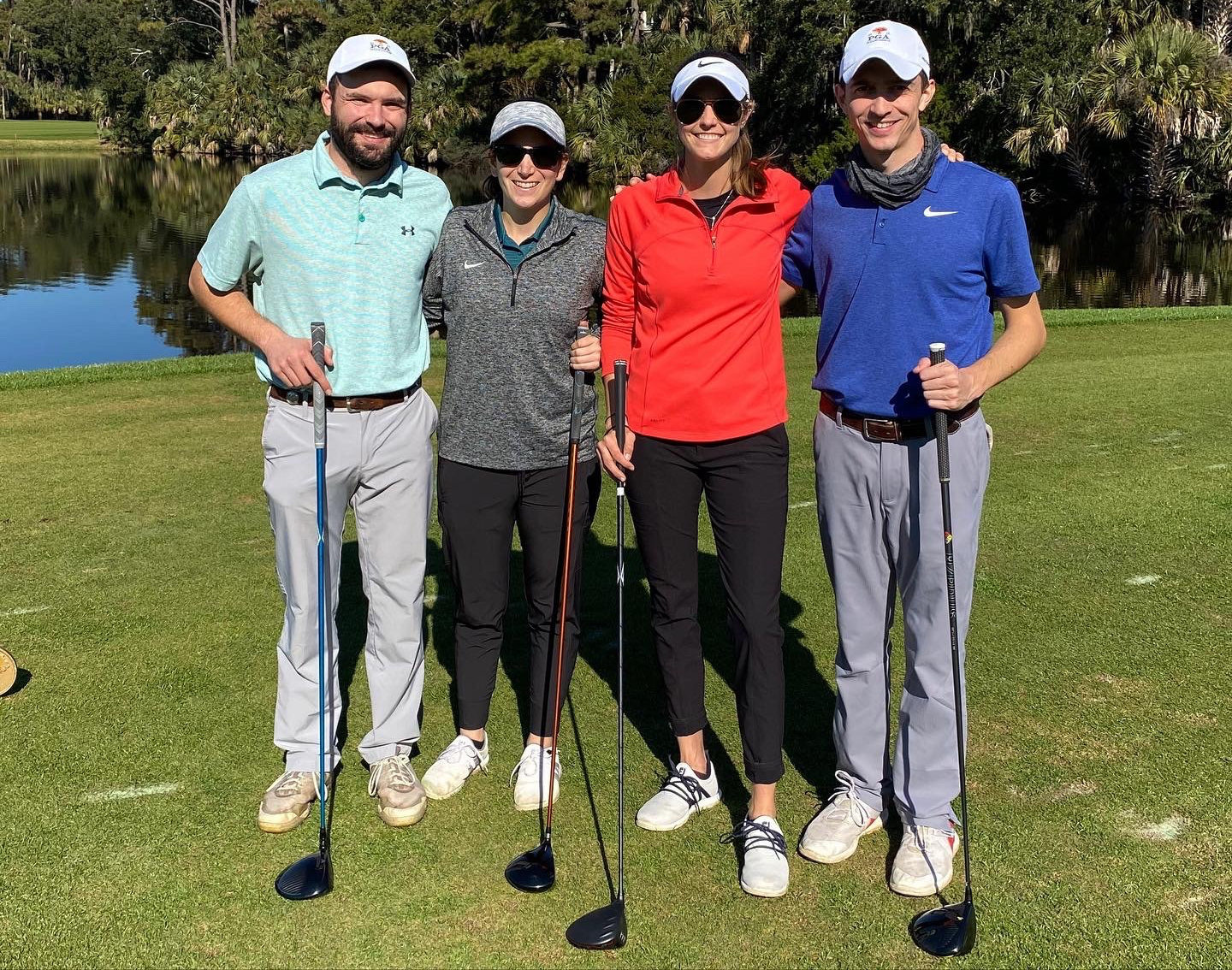 Prices include cart, range, a sleeve of Srixon Z-Star balls, tee gifts, and awards. City Tour does not charge membership fees.
Washington National Golf Club
Auburn, WA
Sunday, May 22nd | 10:00 am
Winning Teams
Best Ball: Uniballers
Winning Pairs
Best Ball: Cory Waugh & Luke Kuna
The Home Course
Dupont, WA
Saturday, Jul 30th | 11:00 am
Winning Teams
Best Ball: Hitting Bombs
Scramble: Tigers BAC
Winning Pairs
Best Ball: Matthew Gonn & Will Desmond
Scramble: Nate Sooter & Will Weld
Chambers Bay Golf Course
University Place, WA
Sunday, Oct 2nd | 11:00 am
Winning Teams
Best Ball: Uniballers
Scramble: Liv Laugh L
Winning Pairs
Best Ball: Luke Kuna & Keegan willis
Scramble: Drew Happer & Tim Hatsukari
How it works
City Tour offers local and national competition with a low commitment—each city holds one weekend event (Saturday or Sunday) per month during the summer, and the best teams from both formats will qualify to represent their city at the City Tour Championship in the Fall. Our player base is made up of college teammates, co-workers, high school friends, former champions, golfers new to a city, and everything in-between. All swings are welcome.

Teams
Each team has 2–3 pairs. We'll help fill out your team if you don't have enough people, or match you to a team if you're signing up as a free agent.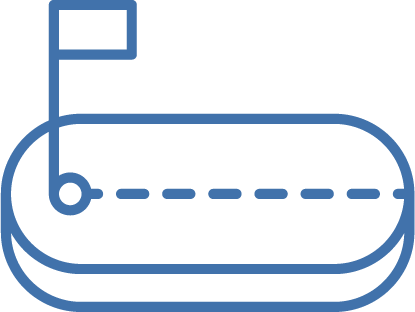 Format
Decide how competitive you're feeling. The formats available are Best Ball (more serious) and Scramble (more relaxed).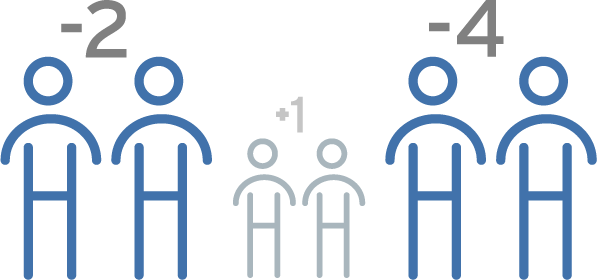 Scoring
Final scores are tallied using scores from the two best pairs on your team. If your team does well enough, you'll qualify for the City Championship!
FORMAT & RULES
Tournaments are based on team play rather than individual competition, and don't require handicaps. All events are sanctioned under USGA rules, although local course rules do apply. Please visit the Rules and Eligibility page for complete rules and eligibility information.
CHAMPIONSHIP
The top teams in each format in each city will qualify for the City Tour Championship on labor day weekend. Teams may qualify for the City Championship with a Wild Card bid as well. Check out the Rules and Eligibility page for more information.
COST
City Tour tournaments are held on Saturdays or Sundays at high-end public venues, semi-private, or private courses and cost between $75–$150 per event. There are no member- ship fees or additional costs for City Tour.
AWARDS
Top team and pair prizes. Longest drive and closest to pin contests. Cash prizes through optional skins game. Top teams qualify for the National Championship
PROMISE
You can expect a professionally run event with great people and the opportunity to network with golfers 21 and older in your city.
SWAG
All players receive a tee gift including a sleeve of Srixon Z-Star premium golf balls, tees, ball markers, and more.
STILL HAVE QUESTIONS? CLICK HERE TO VIEW OUR FAQ OR CONTACT Matthew Thompson at thompson@nextgengolf.org / (617)-453-8732
2022 City Tour Championship
December 10th - 11th
Sea Island Golf Resort
Sea Island, GA
Championship Details
Michael Laine
Seattle City Tour Player
"As a young professional in a new city, I was lucky to get involved with the Seattle City Tour. It has given me the chance to once again play golf competitively. I personally think that the team best ball format is great because it allows you to have a few bad holes, but still turn in a good score. We play on some of the best courses around, we get discounts on popular golf gear, and City Tour provides us with the opportunity to network with a lot of new people. I look forward to continually competing in the tournaments to come."
2022 Top Teams
Best Ball
| Position | Team Name | Points |
| --- | --- | --- |
| 1 | Uniballers | 15 |
| 2 | Hitting Bombs | 9 |
| 3 | Michelada Classic | 1 |
Scramble
| Position | Team Name | Points |
| --- | --- | --- |
| 1 | Liv Laugh L | 9 |
| 2 | Tigers BAC | 6 |
| 3 | PuttPirates | 5 |
86ERS
Captain: Anthony Mortensen
ALWAYS SCRAMBLING
Captain: Jared Bence
BENTROTT'S
Captain: Corbin Bentrott
BIRDIE BANDITZ
Captain: Matt Lazaras
BLKJ
Captain: Rachel Miranda
BOGEY CREW
Captain: Joshua Field
DIRTY BIRDIES
Captain: Brendan Mcginnis
DOUGS DUGS
Captain: Taylor Maruya
DR DRAW AND THE MIS-HITS
Captain: Meghan Trigg
DT FAKA
Captain: Daniel Nelson
DUDE WHERES MY PAR
Captain: Sara Cummings
FISTS OF FURYK
Captain: Nich Weinheimer
FORE PLAY
Captain: Jase Rouleau
HITTING BOMBS
Captain: Matthew Gonn
IRON MEN
Captain: Nick Johnson
IT'S ALL IN THE HIPS
Captain: Nick Beeson
LIV LAUGH L
Captain: Luke Power
LOW EXPECTATION
Captain: Jack West
MACWOOD
Captain: Austin Wood
MAX'S TEAM
Captain: Jake Borris
MICHELADA CLASSIC
Captain: Kenneth Nelson
NAUGHTY BOYS
Captain: Nicholas Turner
NEW FOLDER
Captain: David Morgan
PONYSHOW
Captain: Aj Taylor
PONY SHOW
Captain: Aj Taylor
PUREIRONS
Captain: Jerry Schmaing
PUTTPIRATES
Captain: Jeffrey Nelson
REGULATORS
Captain: James Bonas
RUESS RUMBLE
Captain: Cody Ruess
SEATTLE JAYS
Captain: Thom Markeson
SEATTLE VICE
Captain: Aj Taylor
THE EDMONDS GOATS
Captain: Chris Shreeve
TIGERS BAC
Captain: Christopher Dobbe
TRUE LINKSWEAR
Captain: Jeff Marsh
TWINNING
Captain: Nick Jackal
UNIBALLERS
Captain: Alex Burch
VANCOUVER CITY TOUR
Captain: Ray Nielsen
VINNIE & SONS PLUMBING
Captain: Vince Shefler
WARPATH
Captain: Richard Moore
WRONG HOLE
Captain: Brandon Leyert

Seattle City Ambassador
Nextgengolf City Ambassadors are backbone of the City Tour. These leaders represent Nextgengolf locally in over 20 cities across the country, and work tirelessly to help us bring the best social golf experiences to you.
Cody Bruton
seattle@nextgengolf.org
Cody is the City Ambassador in Seattle and is an avid golfer. He is looking forward to the new season. Cody hopes to have the tournaments run well and be fun for all participants.
About the Seattle City Tour
Seattle is an underrated golf market. With top level public courses throughout the entire greater Seattle area, the thousands of young professional golfers living in the area have great opportunities to golf. The Seattle City Tour is excited to host at these high-end public courses starting in 2017.