South Florida
The City Tour will run 2 team-based golf tournaments in South Florida for amateur golfers of all skill levels.
Sign up your team or register as an individual today.
Stay Informed and Save $10!
New to City Tour? Sign up for updates and take $10 off your first tournament!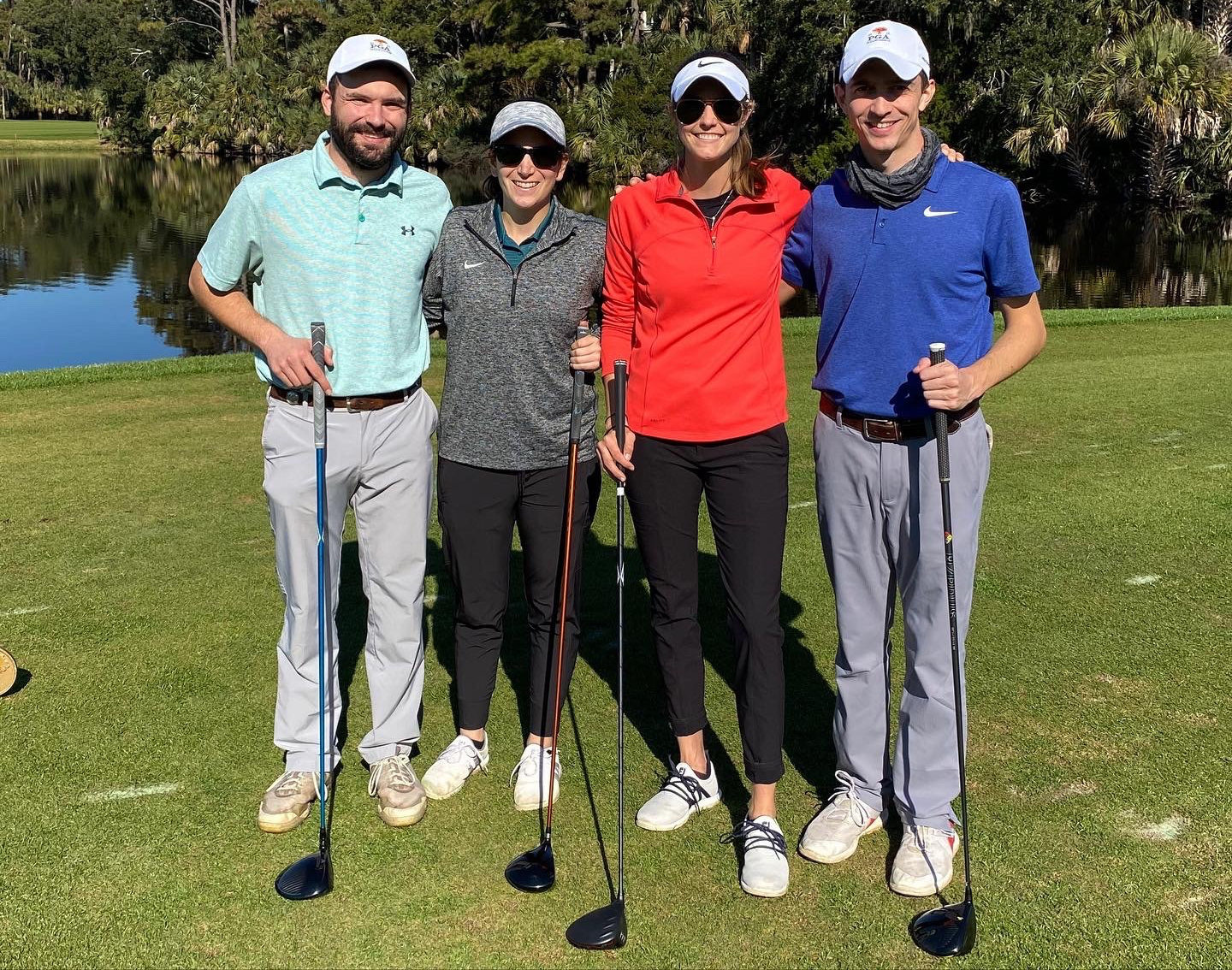 Prices include cart, range, a sleeve of Srixon Z-Star balls, tee gifts, and awards. City Tour does not charge membership fees.
Fountains Country Club
Lake Worth, FL
Sunday, Jun 12th | 10:58 am
Winning Teams
Scramble: Longandsoft
Winning Pairs
Scramble: Ryan Quinn & Jimmy Pickrell
The Club at Emerald Hills
Hollywood, FL
Saturday, Jul 9th | 12:30 pm
Winning Teams
Scramble: Holey Rollers
Winning Pairs
Scramble: Harrison Rittel & Cliff Rittel
How it works
City Tour offers local and national competition with a low commitment—each city holds one weekend event (Saturday or Sunday) per month during the summer, and the best teams from both formats will qualify to represent their city at the City Tour Championship in the Fall. Our player base is made up of college teammates, co-workers, high school friends, former champions, golfers new to a city, and everything in-between. All swings are welcome.

Teams
Each team has 2–3 pairs. We'll help fill out your team if you don't have enough people, or match you to a team if you're signing up as a free agent.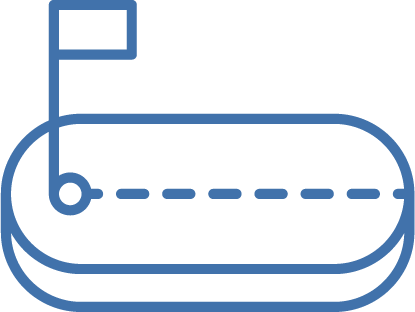 Format
Decide how competitive you're feeling. The formats available are Best Ball (more serious) and Scramble (more relaxed).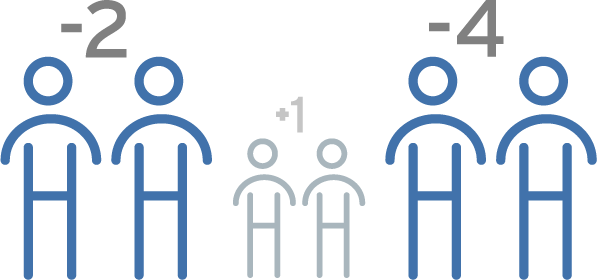 Scoring
Final scores are tallied using scores from the two best pairs on your team. If your team does well enough, you'll qualify for the City Championship!
FORMAT & RULES
Tournaments are based on team play rather than individual competition, and don't require handicaps. All events are sanctioned under USGA rules, although local course rules do apply. Please visit the Rules and Eligibility page for complete rules and eligibility information.
CHAMPIONSHIP
The top teams in each format in each city will qualify for the City Tour Championship on labor day weekend. Teams may qualify for the City Championship with a Wild Card bid as well. Check out the Rules and Eligibility page for more information.
COST
City Tour tournaments are held on Saturdays or Sundays at high-end public venues, semi-private, or private courses and cost between $75–$150 per event. There are no member- ship fees or additional costs for City Tour.
AWARDS
Top team and pair prizes. Longest drive and closest to pin contests. Cash prizes through optional skins game. Top teams qualify for the National Championship
PROMISE
You can expect a professionally run event with great people and the opportunity to network with golfers 21 and older in your city.
SWAG
All players receive a tee gift including a sleeve of Srixon Z-Star premium golf balls, tees, ball markers, and more.
STILL HAVE QUESTIONS? CLICK HERE TO VIEW OUR FAQ OR CONTACT Matthew Thompson at thompson@nextgengolf.org / (617)-453-8732
2022 City Tour Championship
December 10th - 11th
Sea Island Golf Resort
Sea Island, GA
Championship Details
Cole Becker
South Florida City Tour Player
"Playing in the South Florida City Tour events was awesome. Great chance to meet people my age who are as passionate about golf as I am. As someone who never had the chance to play in high school or college, I really enjoyed being able to compete in a well-run tournament structure. Great golf swag from sponsors too!"
2022 Top Teams
Scramble
| Position | Team Name | Points |
| --- | --- | --- |
| 1 | Holey Rollers | 14 |
| 2 | Longandsoft | 9 |
| 3 | Holley Rollerz | 6 |
4 GUYS AND 1 CUP
Captain: Mitchell Thiem
502 BOYS
Captain: William Nevitt
ATLANTIS GOLF
Captain: James Kaloyanides
CADDYSHACK SLAMMERS
Captain: Martine Eshkenazi
DAVIDS
Captain: Corey David
DELRAY KNIGHT
Captain: Guillermo Monroy
FAIRWAY TO HEAVEN
Captain: Andrew Leace
FLORIDA BOYS
Captain: Ben Woll
FORE FADED HOOKERS
Captain: Matthew Solarana
G FORCES
Captain: Thomas Gelsomino
HAPPY PLACE
Captain: Christopher Ellis
HATERZ
Captain: Gary Pretzfeld
HOLEY ROLLERS
Captain: Daniel Callahan
HOLLEY ROLLERZ
Captain: Justin Molis
JOHNNY MILLERS 63 AT OAKMONT
Captain: Matthew Goldberger
KOBUS'S TEAM
Captain: Malcolm Fordham
LONGANDSOFT
Captain: Juan Amaro
MIGHTY PUTTZ
Captain: Andrew Gindea
PINEHURST OR BUST
Captain: Brian Eidelbus
PUTT PIRATES
Captain: Paul Bagley
RECOVERY UNPLUGGED
Captain: Kyle Swiatlowski
SAFTB
Captain: Peter Tocicki
TALK BIRDIE TO ME
Captain: Anthony Perrone
TEAM HQ
Captain: Luke Reissman
TEAM KATZ
Captain: Casey Katz
TEAM RAM ROD
Captain: Brett Abish
THE DARTANIANS
Captain: Charlie Mccluskey
THE NEW YORK METS
Captain: Zack Morris
THE SWINGERS
Captain: Nick Jonah
WHITE BALLS
Captain: Scott Feder
WOODPECKERS
Captain: Kevin King

South Florida City Ambassador
Nextgengolf City Ambassadors are backbone of the City Tour. These leaders represent Nextgengolf locally in over 20 cities across the country, and work tirelessly to help us bring the best social golf experiences to you.
Justin Molis
southflorida@nextgengolf.org
Justin is the City Ambassador in South Florida and is an avid golfer. He is looking forward to the new season. Justin hopes to have the tournaments run well and be fun for all participants.
About the South Florida City Tour
South Florida is home to some fantastic golf courses, golf tournaments, and golfers. A place many PGA Tour players call home, South Florida golf is a perfect place for the City Tour to land. It hosts the annual World Golf Championship at Trump Doral, and is home to several large colleges and young professional groups. It's always a great place to golf when the sun is always shining.