South Florida Region
---
Spring 2019 Tournaments
Regional
Tournament
1
Remington Golf Club
2995 Remington Blvd
Kissimmee, FL - 34744-5494
Mar 23, 2019 1:00 pm
Mar 24, 2019 9:00 am
Competing Teams
Compete
Regional
Tournament
3
Heritage Isles Golf and Country Club
10630 Plantation Bay Dr
Tampa, FL - 33647-3319
Apr 13, 2019 12:00 pm
Apr 14, 2019 8:30 am
Competing Teams
Compete
FALL 2018 NATIONAL TOURNAMENTS
National Championship
Barefoot Resort
Myrtle Beach, SC
November 16th - 18th
The Fall 2018 National Championship is headed to Barefoot Resort in Myrtle Beach, where 224 of the top club golfers across the country will test their skills. Grand Canyon University took home the National Championship trophy during the Spring 2018 championship and will be looking to defend its title.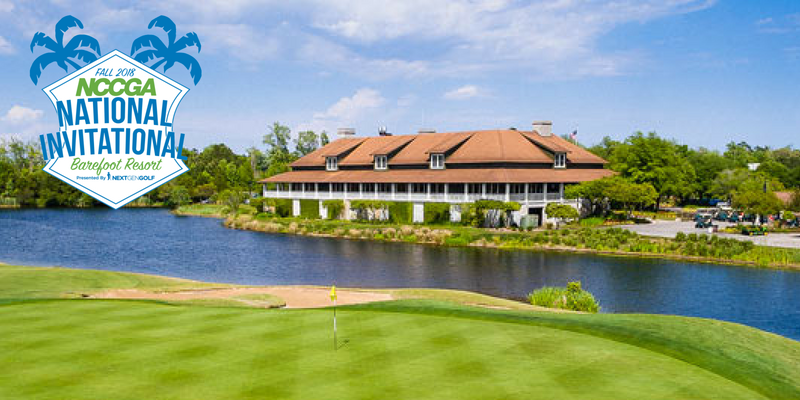 National Invitational
Barefoot Resort
Myrtle Beach, SC
November 16th - 18th
The Fall 2018 National invitational will give 120 club golfers the chance to compete on a national stage, with a trip to the Spring 2019 National Championship on the line for the winner. Players and teams that compete in only one regional tournament will be eligible to qualify.
Interested in competing in the South Florida Region? Request Info!
Florida Atlantic Club Golf President
"Club golf with the NCCGA not only allows us to play the greatest game in the world, but make even greater friends and memories."
Regional Coordinator
Jack Robertson
Regional Coordinator from Florida Atlantic University
florida@nccga.org

@NCCGA
Iggy Furtado currently attends the University of Central Florida studying Economics with a Minor in International Business. He is a Study Abroad Mentor for UCF. In fact, Iggy just came back from a stint studying abroad in England. His biggest passion is traveling, as Iggy has been to 19 different countries. Alongside his passion for traveling, Iggy has a deep love for golf having worked at Palm Beach Polo Golf & Country Club for over three years. During his time there Iggy held basically every position possible. His ultimate golf goal is to be the Chief Financial Officer of a golf company or country club.
History
The South North Florida Region was created in the Fall of 2015 after splitting with the now North Florida Region. UCF claimed the regional title for the first time in Spring 2017, representing South Florida at the National Championship at Hot Springs. Daniel Robinson (UCF) placed 2nd individually. The South Florida Region joins Zone #5 starting in the Fall of 2017. In the fall of 2017, four individuals from UCF earned their way to play in the National Invitational in Las Vegas. UCF made yet another trip to nationals in the fall of 2018 in Myrtle Beach, they finished with a team score of 855.