Twin Cities Region
---
Regional Leaders
| Rank | Team Name | Points |
| --- | --- | --- |
| 1 | University of Iowa (A) | 10 |
| 2 | Iowa State University (A) | 9 |
| 3 | University of Nebraska (A) | 7 |
| 4 | University of Minnesota (A) | 4 |
Spring 2022 Tournaments
Regional
Tournament
1
Prairie Links Golf Course
19 Eagle Ridge Dr.
Waverly, IA - 50677
Mar 19, 2022 9:30 am
Mar 20, 2022 9:30 am
Leaderboard
Regional
Tournament
2
Veenker Memorial Golf Course
1925 Stange Rd
Ames, IA - 50011-0001
Mar 26, 2022 11:40 am
Mar 27, 2022 11:00 am
Leaderboard
Regional
Tournament
3
St. Charles Golf Club
1920 Gladiola Dr
Saint Charles, MN - 55972-1692
Apr 9, 2022 11:00 am
Apr 10, 2022 11:00 am
Leaderboard
Student Ambassador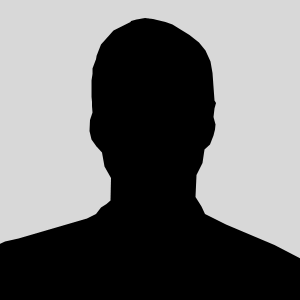 Beau Blackdeer
Student Ambassador from University of Iowa
twincities@nccga.org

@NCCGA
My name is Beau Blackdeer and I am a junior at the University of Iowa. I have been involved with club golf since my freshman year and am not the president of the team. I am looking forward to running some competitive events this season.
History
The Twin Cities Region was created in the Fall of 2014 for teams in Iowa and Minnesota, It now features schools in Nebraska as well. Iowa State and Iowa traded 1st and 2nd place in every tournament in 2014, 2015, and 2016 besides a lone victory from Minnesota (Twin Cities) in the spring of 2016. In the spring of 2017, Iowa and Iowa state failed to place in the top 3 in either tournament. Minnesota (Twin Cities) won both tournaments, while Creighton, Minnesota (Duluth), and Nebraska emerged as threats in the region. Nebraska even sneaked into Nationals as one of the final wildcards. The future of the region seems to be up for grabs, as it looks to be one of the most competitive in the NCCGA. The Twin Cities region will now feed into Zone #2 for Nationals Qualification. The Minnesota, Creighton and Iowa National Championship teams along with NIT participants Iowa State and Nebraska will continue to battle for the Twin Cities Region. Look for the Gophers to come out strong again. Iowa took the region this past spring and made a trip along with defending NIT champs Nebraska to the National Championship. Nebraska defended its regional title this fall and returned to the National Championship for the second season in a row. Iowa and Iowa State are teams to watch to compete with the Cornhuskers this spring.